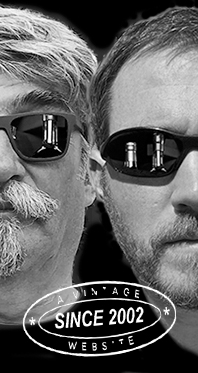 Home
Thousands of tastings,
all the music,
all the rambligs
and all the fun
(hopefully!)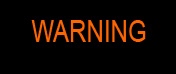 Whiskyfun.com
Guaranteed ad-free
copyright 2002-2013



April 25, 2013

---

A little bag of excellent middle-aged indie Speysiders

Instead of malts from the same distillery, we'll go a little more varied for a change. And we won't even choose the same ages, vintages or types of barrels, so this is as freewheeling as we'll ever get. Almost… And this is an open tasting, whiskies we'll be chosen one after the other.

Glen Keith 21 yo 1991/2012 (51.9%, Whisky-Doris, 10th Anniversary, hogshead, cask #89645, 264 bottles)

Happy birthday, Whisky-Doris (I'm sorry I may be late). Colour: white wine. Nose: this is interesting, it's neither a sherry bomb – obviously – nor an old fruity Glen Keith, so we're very close to the spirit, so to speak. In fact it's unusually rough, spirity, grassy and porridgy despite the 21 years, with some juicy garden fruits only in the distant background so far (greengages?) A little mint too. With water: opens out like a… tulip? No flowery scents though, we rather have pleasant farmy notes (farmyard, malt barn and such) and a little more vanilla. Ripe plums, maybe papayas as well. Nice natural nose. Mouth (neat): fresh and fruitier this time, rather on green apples, greengages again, with then more barley sugar and honeydew. It's quite strong and feels rather more than 52%. With water: a little more of everything, with more smoothness. A little almond oil and then more maltiness. Finish: rather long, closer to barley again. This is well malt whisky ;-). Comments: rather perfect refill, much au naturel. Don't forget to add water.

SGP:551 - 85 points.

Let's try to find something completely different now…

Benrinnes 13 yo 1998/2012 (53.5%, A.D. Rattray, sherry butt, cask #6850, 499 bottles)

Colour: full amber. Nose: big phat sherry on a big phat malt. So plenty of oils and chocolates, some soy sauce, the obligatory fruitcake, quite some marmalade, bitter oranges, touches of leather and only hints of struck matches. Then more sultanas and hints of eucalyptus, possibly from the cask, as well as a little cured ham. Big phat dram ;-). With water: funnily enough, there's a little botrytis and a feeling of Tokaji with good putts. Fun and nice. Mouth (neat): very thick, liqueury, with bags of liquorice and raisins that, once again, remind me of some well-aged Armagnac at high strength (which isn't easy to find, by the way). Slightly muscaty as well, with some litchis, Turkish delights… A spectacular palate. With water: we're even more on well-aged sweet wine. Rather old Banyuls this time, Tokaji again. Wheelbarrows of big phat (that'll be enough, S.) golden raisins. Finish: long, very sweet, extremely raisiny. A honeyed aftertaste. Comments: a very sherried Benrinnes but it's rather less gamy than others. Sultanas all over the place, esp. with water. High quality selection by A.D. Rattray.

SGP:741 - 87 points.

Aberlour 17 yo 1995/2012 (56%, Master of Malt, refill bourbon hogshead, 265 bottles)

Colour: white wine. Nose: as always with naked Aberlours, we're in a western orchard. That would involve fruity apples, plenty of pears, bags of gooseberries and many many plums. The plums are important because there's also this almondy side that reminds us of plum eau-de-vie (or other stone fruits, sorb…). Also whiffs of warm hay in summer, very nice. With water: more of the same. A wee fizziness. Sparkling cranberry? Mouth (neat): ah yes, exactly the same flavours again. Apples, pears, juicy berries, plums… One of the Aberlourest Aberlours I could try (as far as unsherried ones are concerned). Pretty perfect. With water: sweet fruit juice, raspberries… Finish: medium length. It remains very clean and very fruity all along, with no wood to interrupt you. Comments: a very spectacular ueber-fruity Aberlour.

SGP:731 - 87 points.

Glen Grant 20 yo 1992/2013 (50.4%, Whisky-Fässle, bourbon hogshead)

Colour: white wine. Nose: it's really fab to compare all these naked – yet mature – distillates. You would have thought this Glen Grant would be lighter but what's striking is rather the herbalness, with these whiffs of fresh parsley, fresh coriander and chives, even Virginia tobacco that complement cider apples and touches of icing sugar, or limejuice. The whole is very fresh and unexpectedly fragrant. With water: same; more or less. Water wasn't needed. Mouth (neat): sweet and creamy arrival, with rather more vanilla than the others, then icing sugar again, lemon, tangerines and quite some pears. A little tinned pineapple as well, then a mild spiciness. Sweet pepper. With water: sweet barley and hints of brioche (with a little orange blossom water). XLNT. Finish: not very long and even a little light but fresh, clean and fruity. Comments: goes down a treat, it's rather more, say emphatic than other unsherried Glen Grants of similar age. That'll be the third 87 in a row – if you don't mind.

SGP:641 - 87 points.

Good, five will do. And the fifth one should be another sherry monster for more 'variations'…

Tormore 1998/2013 (55.4%, Malts of Scotland, sherry butt, cask #MoS 12041, 524 bottles)

Colour: amber with bronze hues. Nose: waah! More Demerara rum (Enmore?) than malt whisky at first nosing, with black olives, bananas flambéed, cane juice and quite some high-end molasses. Goes on with some genuine balsamic vinegar (I'm writing this because 99% of the 'balsamico' that we can buy is pure industrial junk), rocks, touches of gunpowder and then big black raisins. Very curious about what will happen with water… So with water: Seville oranges and herbal liqueurs come out. A few used matches as well. Mouth (neat): seriously, this is Demerara rum. Or Caroni. Heavy liquorice, molasses, heavily reduced orange sauce, fig liqueur (litres of that), concentrated maple syrup… Well, you get the drift, I suppose. Cloves in the background. With water: maybe a little dust but other than that it's lovely. I get a little rosewater, more peppermint, a little liquorice… Finish: very long, more mentholated. More Jägermeister in the aftertaste. Comments: this baby reminds me a bit of the darkest batches of the very old official 10 (white label if that rings a bell). Only the Jägermeistery touches on the palate are a little less pleasant IMO but otherwise, it was just another superb middle-aged Speysider. And another 87, if you still don't mind. Big Tormore.

SGP:651 - 87 points.