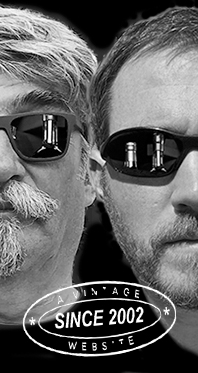 Home
Thousands of tastings,
all the music,
all the rambligs
and all the fun
(hopefully!)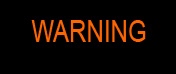 Whiskyfun.com
Guaranteed ad-free
copyright 2002-2013



March 28, 2013

---

Johnnie Walker 'The Gold Route' (40%, OB, Explorers' Club Collection, blend, travel retail, 2013)

We already had 'The Spice Road' in the same series, which was quite nice (WF 81). Colour: gold. Nose: starts fresh and with even a little sea air, before it becomes fruitier and marginally spicier. Touches of nutmeg, vanilla, ginger and just hints of pencil shavings. Globally rather fresher and less 'toasted' than the usual blends. Mouth: light, with a little more mocha and malt (Ovaltine), vanilla, then apple compote covered with cinnamon. Pleasant but maybe a little thin after a few seconds. Finish: rather short, a notch smokier. Hints of tropical fruits, oranges… Maybe a little mint in the aftertaste, also pineapples. Comments: light and fresh, with rather more fruitiness than other JWs. Goes down just like that… I think the Spice Road was a little bigger.

SGP:441 - 79 points.

Black Bull 'Special Reserve No.2' (50%, Duncan Taylor, blend, 2013)

No.1 has been much to my liking back in 2011 (WF 86). Colour: pale gold. Nose: starts sweet and fruity, or rather with a combination of sweet oak vanilla and strawberries, gooseberries and, well, other berries. Then there's more menthol and a little smoke as well as whiffs of hay and coffee. Touches of wet earth as well, a little humus… All that is good news. Mouth: round and creamy at first sip but it's soon to display generous fruity notes, well in line with the strawberries that we found in the nose. Maybe a little banana, pear drops, oranges, then more candy sugar as well as a little black pepper. There's something that reminds me of middle-aged Imperial but I'm most probably wrong. Anyway, the malt content is probably high. Finish: long, fruity, verging on bubblegum (or Juicy Fruit). Comments: one of these blends for malt drinkers. Plenty of body despite a 'light and fruity' style.

SGP:541 - 85 points.

Speyburn 25 yo (46%, OB, +/-2013)

This new premiumised baby replaces the 25yo 'solera', which I used to like quite a bit (WF 84). It's a vatting of American white oak Fino sherry and bourbon casks. Colour: gold. Nose: hey hey, this seems to be rounder and sweeter than the 'usual' Speyburn, less porridgy as well, all that thanks to some more active American oak. That translates into more vanilla and honey, fudge, apple compote and corn syrup, sweetcorn and butter and then touches of orange juice and cinnamon. After a few minutes, wee porridge/muesli notes come through, with maybe a little more distillery character. Mouth: a rather creamy start, between soft wood spices (ginger, liquorice wood) and a smooth vanillaness that combines well with touches of hard caramel (Werther's) and a little clove. Notes of Guinness as well. Finish: rather long, with more toasted/malty notes and a rather drier aftertaste. Unsweetened espresso coffee. Comments: up one good point since the 'solera' version, I'd say. It's a very fine and very loyal dram in my opinion.

SGP:451 - 85 points.

Glen Spey 20 yo 1991/2012 (48.7%, A.D. Rattray, bourbon hogshead, cask #800860, 256 bottles)

I've tasted so little Glen Spey thus far, I think I've not even tried one in 2012. Colour: white wine. Nose: cool, an unusual nose! In fact it starts with many herbs, especially parsley and lovage. It's not unusual to find parsley in malt whisky, but not as one of the main descriptors! After that we have more cane syrup and mint – mojito anyone? – as well as quite some liquorice (sweet soft rolls) and touches of caraway seeds. The base underneath all that rather combines stewed apples and pears as well as cider. Interesting (not the apples…) Mouth: fine! It's one of these crystal-clean malts without much oak influence and we applaud, even if that makes the whole a notch too narrow, around grass, apple peel, compote, raw malted barley and lemon juice. After all, it's malt whisky! Finish: quite long, half-sweet half-grassy, quite barleyish. More liquorice in the aftertaste. Comments: no it's no utter glory but there are very few Glen Speys around so better have them au naturel rather than botoxed with various woods. Just my humble opinion…

SGP:441 - 82 points.

And now for something completely different…

Zuidam 2007/2012 (46%, Milroy's, single rye, Holland, virgin American oak barrel, cask #448, 298 bottles)

Some Dutch rye from fresh American oak bottled in England… how worldly is that? Colour: gold. Nose: imagine steaming hot mashed potatoes. Add a little ginger, a little nutmeg, a little putty (or better yet, bee propolis), quite some vanillin, a few drops of cologne, a few drops of gin (pick your brand), a little lavender and then pour some almond-scented glue at will over the whole. You made it! It's actually very unlikely but certainly not un-noseable, even if we're quite far from 'whisky' as we know it, in the full meaning of the world. We might be closer to genever… Mouth: nah, this is a little difficult. The oak's a little too strong and the distillate does not quite stand it. Having said that, it's a style and as such it's no unpleasant spirit. It's just not whisky… It's also got this soapy side that's to be found in many gins, you just have to like that, I guess. Finish: quite long, quite spicy. Genever again. Comments: it's an interesting distillate and probably a category of its own. It's not my style at all but I'm sure some guys will enjoy it, either in London or in Amsterdam. Oh yeah, while I'm at it, there's also a faint taste of hashish… Not kiddin'!

SGP:630 - 65 points.