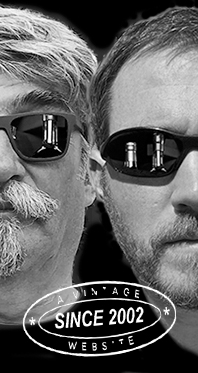 Home
Thousands of tastings,
all the music,
all the rambligs
and all the fun
(hopefully!)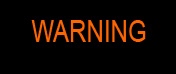 Whiskyfun.com
Guaranteed ad-free
copyright 2002-2013



April 16, 2013

---

A study of Glendullan through five drams

The arrival of a new Glendullan by Signatory Vintage represents a good opportunity to do a little verticale of yet-untasted expressions today. Glendullan remains very mysterious at WF Towers… (despite the newish official Singletons)…

Glendullan 15 yo 1997/2013 (46%, Signatory, Un-chilfiltered Collection, hogshead, cask #5067+5068, 729 bottles)

Colour: white wine. Nose: another raw, leafy and grassy spirit, completely au naturel but then again, it's maybe a little too austere and unsexy in spite of some pleasant mineral touches. After a few minutes: a little lemon and a little apple peelings. Dissolved aspirin tablets. Mouth: much more happening, all between apple and lemon juices as well a green spiciness. Cider apples and a little toffee from the oak, then more orange juice and malted barley (Ovaltine like). Good body, nice feeling. Finish: fairly long, even maltier. The apples, the lemon and the grass are back in the aftertaste. Comments: some very loyal and honest grassy malt whisky.

SGP:451 - 79 points.

Glendullan 12 yo 1997/2009 (56.1%, James MacArthur, Old Masters, bourbon, cask #5059)

Colour: pale straw. Nose: same spirit as the Signatory, only at cask strength, which does not make any differences in this context. Maybe the apple peelings are a notch louder, so to speak, and there's a little more linseed oil. Maybe the higher strength? Let's see… With water: same spirit as the Signatory. I'm proud of my reducing skills! Mouth (neat): crisper and fatter at the same time and this time it IS the higher strength. Lemon and icing sugar plus grassy spices and herbs. Maybe a little sorrel, which is funny. With water: goodness, we have the same whisky as the Signatory once again. Finish: same comments. Comments: the label (and Robert Burns) say it, this is 'An honest bottle'. Oh, I just noticed that both 1997s are sister casks. No wonder…

SGP:451 - 80 points.

Glendullan 1981/2001 (55.5%, Scott's Selection)

There also was a bottling in 2000 that shared the same strength (55.5). Colour: gold. Nose: oh yes, this is another world, probably not just because it's older spirit, in both senses. Fatter, more aromatic, spicier, more herbal… In short, much bigger. Lovely notes of aniseed, curry, kumquats, passion fruits (touches), caraway seeds and, above all, vanilla custard and honeydew. It even becomes a little medicinal after a while (natural antiseptic, camphor…) With water: superb! A bag of oranges with some camphor and eucalyptus. A remote fruit and spice market somewhere in north Africa. Oh drop that. Mouth (neat): we're very close to the JMcA this time, both whiskies are extremely similar. This one has just a little more vanilla and honey but other than that, its just as lemony (with a camphory background). With water: same. Finish: quite long, maybe slightly sour now (cider apples). Comments: the nose did a very large part of the job.

SGP:561 - 84 points.

Glen Dullan 20 yo 1978/1998 (50%, Douglas Laing, Old Malt Cask, 299 bottles)

Colour: dark straw. Nose: very nice but not quite as interesting as the Scott. It's rather more on sugar pie, apple pie, then a little tobacco and herbal teas. Maybe some orange blossom water, then blood oranges and, maybe a little eucalyptus once again. Again, it's nicer than just nice but it just wouldn't take off. Maybe water will help… With water: doesn't help much. More green gooseberries, wheelbarrows of gooseberries… And maybe a few almonds. Mouth (neat): oh no! The first lemony touches in the attack are just fine but then it becomes too chemical, too aspiriny and frankly hard to quaff or sip. Cheap lemon squash. With water: a little better but this time it's cardboard and a little plastic that come out. Having said that, it's far from being a disaster because the lemony side lifts it. Citrons, limoncello… Finish: medium, very lemony. Grassy and cardboardy aftertaste. Comments: it's a very difficult one. I enjoy some parts but others were, well, difficult in my opinion. An experience… (I just had a wee sip of the old 1966 Platinum by DL, that one was fabulous!)

SGP:362 - 74 points.

Glendullan 18 yo 'Manager's Dram' (64%, OB, 1989)

For Scottish Malt Distillers staff, obviously distilled in the very early 1970s. Colour: amber. Nose: who cares if it's the cask that did all the work? This is pretty magnificent, surprisingly smooth (ha, smooth!) and laden with notes of old polished wood, pipe tobacco, cedar wood, Seville oranges and then wet rocks and gravel. It's got a slight cognacqy side, with touches of ripe peaches and maybe a little rancio. Pure loveliness and no 'excesses'. With water: once again, more medicinal notes – beautiful ones. Natural camphor, turpentine, tincture of iodine… Then more fresh almonds. Mouth (neat): high extraction and high power, which makes it a little difficult and Stroh-ish (do you know Austria's Stroh 80? Quite an adventure ;-)) With water: much in line with the nose, highly herbal and medicinal. Some kind of complex albeit quite bitter cough syrup. Finish: long, all on the same notes even if quite unexpectedly, the aftertaste is rather rounder and sweeter. Yes, Chartreuse-y. Comments: you could think they have used pinewood for this. A very unusual, big and, as they say, captivating dram.

SGP:571 - 87 points.