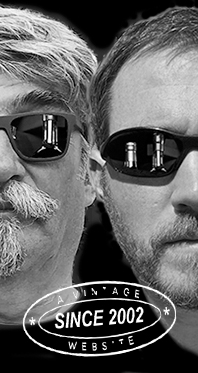 Home
Thousands of tastings,
all the music,
all the rambligs
and all the fun
(hopefully!)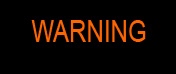 Whiskyfun.com
Guaranteed ad-free
copyright 2002-2013



April 26, 2013

---

A walk on the wild side, tasting Springbank old and new (and now, off to Limburg)

Why not do an 'open' tasting of Springbank today? It's going to be a very mixed bag, with some old and some recent bottlings. And first, something unusual, two old undisclosed ones. BTW, sory about the stupid headlines again and again.

Glens Extra 8 yo (40%, Robert Watson, Pure West Highland Malt, golden screw cap, 1960s)

This single malt was bottled by Robert Watson in Aberdeen. It was pure Springbank. There used to be other versions, we'll have them later – while we already had one some years back (the 12yo). Colour: white wine. Nose: lovely old style with little oak influence if any, full of soot and smoke, then gravel, beach sand, saltpetre and coal. The only other whiskies I know of that are somewhat similar are other fully naked old Springbanks and Old Clynelish. Goes on with almond oil, linseed oil, pencil lead, ink… Mouth: very dry, very sooty again, almondy, phenolic, oily and mineral. Totally unsexy yet so beautiful, what's more a shame is the fact that it's soon to become a little weak and watery. Mind you, it's probably spent 50 years in glass. Finish: short and maybe a tad soapy now. Comments: a forgotten style. Not as spectacular as it probably was twenty or thirty years ago, but excellent for… studies? And what a nose!

SGP:245 - 84 points.

Dunaverty 12 yo (43%, OB, Eaglesome Ltd, 100% Pure Malt, +/-1975)

Another single Springbank under another name. Colour: straw. Nose: it's a more civilised version of the Glens Extra. Well, relatively more civilised. Same notes of coal, ashes and oils but then we have the same kind of tropical fruits as in the old Laphroaig 10 (Bonfanti and such), first passion fruits, then mangos and grapefruits. Much less almonds than in the Glens Extra. The whole is very impressive and shows us what a fabulous spirit can become without much wood. An ode to true maturation, including in glass (vs. flavouring). Mouth: pure grapefruit liqueur, with a distinct and distinctive peat behind it and some kind of multi-vitamin juice. You should be getting this on the NHS or paid for by Medicaid. Perfect body. Finish: of medium length but always on these magnificent notes of smoky grapefruits and other tropical fruits. Comments: only a half-surprise. I say no more.

SGP:544 - 91 points.

Good, I think we just had a nice aperitif. Let's go on with some 'disclosed' stuff, and why not try to go 'vertical'?

Springbank 14 yo 1998/2013 'Burns Malt' (54.3%, The Whisky Barrel, cask #448)

Colour: straw. Nose: we are extremely close to the latest young officials, with a very phenolic, mineral, oily, peaty and briny profile that gets then closer and closer to peated malted barley and fresh bread and lastly, to grapefruits and citrons, which gives it a likeness to the very impressive Dunaverty. Oops, forgot to mention motor oil. Pure Springbank. With water: becomes wild, organic, farmy and seaweedy. Also more fresh almonds and fresh butter. Mouth (neat): a full-blown classic modern Springbank again, with some creamy grapefruit liqueur and many oils plus always this minerality. The smoke's a little lighter than in the nose. Some icing sugar playing with your lips. With water: salt and grapefruit and cane sugar and kippers and butterscotch and liquid smoke. Finish: long, salty, with more bitter oranges as well as a little honey. Can you smoke honey? Comments: again, textbook untamed Springbank. There might well be a little sherry but it's kept at bay. Refill wood?

SGP:363 - 88 points.

Springbank 17 yo 1995/2012 (46%, The Maltman, sherry, cask #68, 338 bottles)

Colour: gold. Nose: starts on rhum agricole, goes on with more coal smoke mingled with some kind of dry sherry, and develops more on overripe apples, ink, touches of plastic (new car, not unusual with Springbank in my experience) and brine. It's got a faint dusty and dirty side that's not unpleasant at all – not that it's perverted, eh! Mouth: typical, big and rather thick yet nervous and 'quick', with a wee metallic touch followed by citrons, some kind of polish, kippers, some walnut skin (from the sherry?) and then more salt and brine. I enjoy this a lot and what's more, it's balanced and it was bottled at a perfect drinking strength. Finish: long, with –more oranges and always this slightly metallic touch. Orange squash, menthol cigarette. Comments: maybe not for beginners – or better yet, a very nice introduction to a style that beginners usually don't know of. Rather saltier and smokier than other Springbanks, by the way, it's got something a little Longrowy.

SGP:363 - 87 points.

Springbank 16 yo 1996/2012 (50.5%, The Stillman's, sherry hogshead, 250 bottles)

Colour: pale gold. Nose: this time it's a rather oaky sherry that strikes first, a dry one, with hints of broken branches, walnuts and then a combination of some kind of smoky motor oil with bitter oranges and a little caramel. I also get some old leather polish and then more and more hay. Maybe even wee touches of manure. Another pretty wild one. A lot of 'nice' wine vinegar after fifteen minutes, or old barrels… With water: between earth and wine wine. Mouth (neat): rich, punchy, both a little acidic and vinous, with the spirits austere side in the background. Leafy and leathery as well, it's an unusual style of sherried malt. Mustard. A super-fortified Manzanilla? With water: same feeling although the lemony side kept growing. Bitter lemon zests. Finish: rather long, citrusy, pleasantly green and much less vinous. Although some kind of big chenin may well be spotted here and there. Another very excellent one. Comments: unless they've aged in sulphury casks, it seems that almost all Springbanks that were distilled in the mid to late 1990 have now become top notch. Hurray!

SGP:462 - 87 points.

Springbank 15 yo (56.6%, Whiskies of Scotland, 2012) Colour: gold. Nose: this time we have a cleaner, more mentholated one. A lot of liquorice wood and then a little tequila (unaged), moss and leaves. A lot of freshness in this one. After a few minutes, more marzipan and caramel. Rocks. With water: touches of ginger and more earthy and rooty scents. Very nice. Mouth (neat): excellently nervous, very unusual once again, starting rather spicy (saffron, white pepper) while there's also quite some orange blossom water. And always these touches of mustard. Big personality once again. With water: creamy, a notch more modern than the other ones now (more fresh oak, ginger, cinnamon…) Finish: long, rooty, gingery. Some marmalade as well. Comments: very excellent, just the ginger and green tannins that start to come through are a little 'too much' for me.

SGP:363 - 84 points.