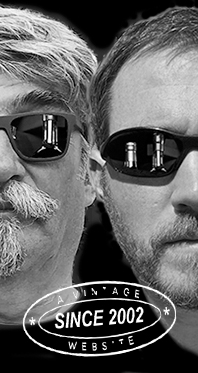 Home
Thousands of tastings,
all the music,
all the rambligs
and all the fun
(hopefully!)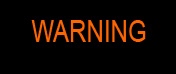 Whiskyfun.com
Guaranteed ad-free
copyright 2002-2013



July 13, 2013

---

At last, two Alsatian gentians!

(Shh, I can hear you)

I often quote gentian eau-de-vie in my tasting notes but I know it's an uncommon spirit in many parts of the world, that's why I've decided to have a go at two of them, just for the record. Gentians are almost always distilled from a maceration of the roots of yellow gentian in neutral spirit (usually apple eau-de-vie), but I've heard that a few crazy guys still make it by letting roots ferment in water. The yield is much lower in that case, and the prices much higher, but it's very hard to find. Well, that's all I think I know about gentian. Ah, yes, it's also supposed to be an excellent digestive.

Gentiane (40%, OB, Miclo, Lapoutroie, France, +/-2013)

Colour: white. Nose: typical gentian, but that says nothing because gentian is always extremely aromatic. You could have a tiny glass in one corner in the room and manage to smell it from… the neighbours' house. A lot of damp earth, roots of course, some antiseptic, bandages, a little cinchona and, well, gentian. Maybe touches of bergamots. It's globally a very medicinal spirit, much more medicinal than any Scottish peater. Maybe that's why so many people don't like gentian ;-). Mouth: light and maybe a little too smooth and sugary, as if the distillers had added white sugar – but I guess that would be verboten. It's hardly stronger than that strange yellow cordial called Suze, do you know it? A small saltiness. Finish: long because gentian is always very long (don't try a young Auchentoshan after a gentian!) but actually shortish for a gentian. Comments: acceptable but it's too light for me. Of course, any gentian hater will love it for the very same reasons.

SGP:580 – around 70 points.

Gentiane (45%, OB, Metté, Ribeauvillé, France, +/-2010)

Colour: white. Nose: globally similar but this one's harsher, not only because of the higher strength. More on earthy tones, less on medicinal ones. Maybe a faint soapiness and touches of gin, then bitter almonds. It's less easy but maybe a little more complex. Also something of mescal, agaves… Mouth: another world after the Miclo. More astringent and even acrid but that's what you're looking for when sipping gentian, with a huge earthiness, some carvi, juniper berries and a curious feeling of rye whisky. Serious! Huge grasines too. Finish: very long, with unexpected touches of sultanas. It's even a little muscaty, which makes the aftertaste pleasantly smoother. Having said that, it's bigger spirit than, say any Ardbeg. Comments: one of my favourite gentians but Metté are well-known for their high-end spirits. And they would distil just anything, coffee, oranges, asparagus, whatever! Just not malted barley ;-).

SGP:491 - around 86 points.

BONUS: a Swiss gentian. Another country that distils a lot of gentian, actually most probably more than the Alsatians.

Berg Enzian (43%, OB, Kindschi, Davos, Switzerland, +/-2010)

You may have a little fun while visiting the distillery's website. Do not forget to turn your speakers on! Colour: white. Nose: probably the cleanest and the nearest to bandages, embrocations and tiger balm/camphor. In a way, it's the most extreme but it's still an enjoyable spirit. Other than that, earth, roots, even celeriac… Nah, all that is very nice. Mouth: well, we're somewhere between Metté and Miclos. It's got plenty of body but there's also a faint soapiness that's maybe a little disturbing. Very discreet, no big deal. Hints of vegetables too, not only celeriac, also turnips. Gin, mescal… Finish: incredibly long for a spirit that was bottled at 43%. Almost interminable. Bitter aftertaste. Bitterness is part of any gentian but maybe it's a little excessive here. Comments: still very fine. By the way, gentian is also superb as a 1:10 dilution in chilled Perrier.

SGP:490 - around 82 points

because remember, I'm a sucker for gentian. And now, let's make a long break before we taste any whisky… And glasses should be changed!

(with thanks to Lukas and Philip)

Today:

ALSATIAN FOLK (to go with the gentians - with much moderation)

. Performer:

Les Horizons

. Track: Accordéons d'Alsace.

Please

visit

Alsace ;-).