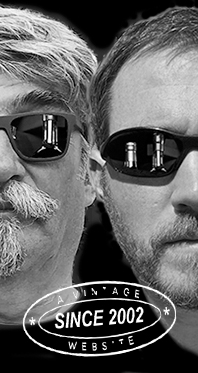 Home
Thousands of tastings,
all the music,
all the rambligs
and all the fun
(hopefully!)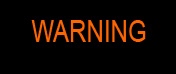 Whiskyfun.com
Guaranteed ad-free
copyright 2002-2013



September 20, 2013

---

Chocolaty birthday drams
and petits verres of 1960

It's my birthday today. No, you don't need to care and there isn't much to celebrate anyway, but birthdays are always good occasions to crack open one or three bottles from our vintages, aren't they. And since we're trying to find worthy malternatives these days, and since I'm French, I also thought we could rather have a little Armagnac 1960 instead of whisky. No wait, why not also have one malt from 1960 as the apéritif? Now, it's also to be noted that you can easily find some 50+ yo Armagnac for between 150 and 250 Euros these days - and in Armagnac, you don't even have to listen to very loud and pushy 'masters of anything'. Right, salesmen. Armagnac remains very 'roots' but that may change, as demand rises, rises, rises... But first, the apéro - or should we call this the warm-up lap?

Strathisla 1960/2000 (40%, Gordon & MacPhail)

We've already tried quite a bunch of Strathisla 1960 by G&M, some were stellar (the latest one for The Whisky Fair, for example), whilst one or two others were tired and flat (unlike this humble 53yo taster, haha). Colour: deep amber, almost mahogany. Nose: what I had hoped would happen does happen, this baby starts pretty Armagnacqy, with many raisins and prunes, but it also has quite some coffee and even whiffs of wood smoke (pinewood and oak). Tends to become drier and much more chocolaty over minutes, and never really becomes 'Christmascaky'. Excuse me. Very nice, very classic nose. Not tired at all but things may change on the palate, as always with old whiskies. After fifteen minutes, a little more sandalwood and maybe dried parsley and other dried herbs and herbal teas. Mouth: in the good versions the low strength is no problem and this is a pretty good one despite the slightly chalky and tea-ish start. It's not exactly tannic but the oak shows a bit. Nice oranges and cinnamon, raisins and mead. Tends to drop a bit, the middle may lack power. Finish: a bit short but clean. The oak never took over but there is an obvious feeling of bitter chocolate. Not 98% cocoa though. Comments: nose is almost perfect, arrival is very pleasant, middle and finish are a little weaker. That's the portrait of many old whiskies ;-). So, much to my liking but not stellar. How many times have I written that?

SGP:561 - 86 points.

Saint Christeau 1960 (40%, OB, Armagnac, Esquerre-Bounoure, +/-2010)

This little house has been bought by Alsatian eau-de-vie makers G. Miclo just a few years ago. The house is located in Courrensan in the Gers since 1867 and I believe they make Armagnac de propriétaire, meaning that they grow their own vines. Colour: exactly the same as the Strathisla's. Nose: we're now in neighbouring territories, there are some obvious differences with the whisky but also many similarities. What's different is the absence of smoke and even oak, what's very similar is the load of raisins and prunes, as expected. It's also rather more jammy - which other old Strathislas can also be - with mirabelle jam and quite some honey, then we have wonderful notes of bergamots and kumquats. So, this is globally fruitier and more youthful in a way, and certainly less dry. A beautifully balanced nose. Mouth: beats the Scotch fair and square, thanks to a thicker body and more lively fruits again. Many raisins, a feeling of cassata ice cream with many candied fruits, various honeys, then spices such as cinnamon (but not too much, that would be a flaw) and cloves, then more liquorice. Never drops. There's just a wee (sorry, petite) tingliness from the oak but it's not SevenUp-ish at all. Phew! Finish: good length, with more coffee and chocolate. Comments: bargain. There may be better ones out there but this 1960 is very satisfying, it hasn't got any flaws and it isn't exactly grapey. Pssst, I think I've seen it online for around 160 Euros a bottle. In Scotland you wouldn't even get a silly metal-plated stag's head for that price these days.

SGP:640 - 89 points.

Gélas 1960/2013 (40%, OB, Bas-Armagnac, sélection spéciale Au Millésime Strasbourg)

Gélas is a pretty large and well-reputed Armagnac house in Vic-Fézensac in the Gers region. The famous d'Artagnan from the 3 musketeers was an ancestor. All for one and one for all, let's try this fifty-three years old baby! Colour: mahogany. Nose: we're even closer to some great old malt. There is some burnt wood, some chocolate, some coffee and many jams (mirabelles and zwetschke again), but it tends to become more complex, overtaking both the Strathisla and the Saint Christeau. Very lovely blackberry jam, polished wood, church incense (no I'm no churchy old man) and flowers, first the usual roses and peonies, then also honeysuckle. And for good measure, a little tar and liquorice. This nose would beat many an old ridiculously and presumptuously priced Scotch whisky. Mouth: starts more grapey and slightly gritty this time, the Saint Christeau was smoother and kind of 'younger' as well. Dark chocolate, cherries, Corinth raisins and a feeling of 'strong black tea', probably form the oak. Strawberry jam, more cherries again (guignolet, cherry liqueur) and more chocolate again as well. Crunching raw coffee beans. I like this a lot, it's just that when the oak's pretty loud I think you're better off if you keep a higher strength when bottling. Water can make the tannins stand out a little too much. The good news is that there's also quite some liquorice that does kind of soften the tannicity - or does it simply mask it? Finish: medium length, on bitter chocolate, cinnamon and blackberry jam. Comments: really excellent. Whisky drinkers are now used to higher strengths and anything bottled at 40% feels weak and is frowned upon. What's sure is that this old Armagnac would be an utter killer at 45 or 46% vol. Great nose, but I think the Saint Christeau was even nicer on the palate.

SGP:570 - 88 points.