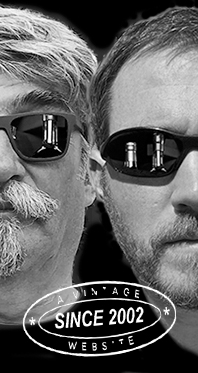 Home
Thousands of tastings,
all the music,
all the rambligs
and all the fun
(hopefully!)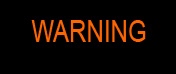 Whiskyfun.com
Guaranteed ad-free
copyright 2002-2013



April 12, 2013

---

More Bunnahabhain, four of them

Bunnahabhain 5 yo 2007/2012 (50.5%, Liquid Sun, refill hogshead, 298 bottles)

Colour: very pale white wine. Nose: peated pears with some mint and lemon, then more porridge. Obviously very young and quite mescalish, in a way. The good news is that it isn't really raw or newmaky while it's not a big sweet oak that's doing the trick. So no 'doping' here. Young and (quite) mature, so to speak. With water: more iodine and lime. Very zesty. Mouth (neat): it's the sweetness that comes first, it's actually quite fruity yet not fully pearish. Rather oranges and lemons, then a kind of peat and pepper blast but it remains civilised. With water: more or less the same but with more salt coming through. A little spearmint as well, maybe oysters… Finish: not very long but always clean and zesty. Sweeter aftertaste. Comments: it's quite impressive that maturity's been reached after just 5 years. Well, almost.

SGP:447 - 80 points.

Bunnahabhain 15 yo 1997/2013 (46%, Signatory for Waldhaus am See, cask #5565, 360 bottles)

Colour: white wine. Nose: there's more soot in these 1997 batches, more coal, more ashes and even traces of clean wet dogs now that they've reached 15 years (the whisky, not the dogs – and I'm sorry, dogs). Having said that, this one becomes more and more lemony after a few minutes, and these are lemons in all their possible forms (marmalade, juice, candied, whatever). Hints of raw wool as well. Very nice nose. Mouth: starts extremely gentiany – and I know some friends hate that but I for one am a sucker for gentian. Goes on with a lot of salt, some vanilla, some bitter herbs and then some rather drying ashes. 'licking an ashtray'. Finish: the lemons are back but otherwise we're fully on peaty, salty and ashy gentian spirit. Comments: it's not the most complex peater ever but it's quite spectacular, with all this earthy gentian (yeah yeah).

SGP:357 - 86 points.

Bunnahabhain 23 yo 1989/2013 (44%, Abbey Whisky, Rare Casks, release 2, bourbon, 96 bottles)

Colour: straw. Nose: haha, there's a little peat in there as well. At my ripe old age I don't seem to remember they were peating some batches back in 1989… Or have they used an ex-peater barrel? Anyway, there's also this trademark flowery/honeyed profile, rather delicate, subtly fragrant, that goes on with more orange blossom and vanilla as well as touches of guavas and other tropical fruits. Honeysuckle. This could be even older than 23, I remember old ex-refill circa 1968 Bunnahbahains that were rather similar. Mouth: once again, this could be older. The oak brought some fine spices (white pepper, cinnamon) before more vanilla and orange cake come out. Not too sure about the peat anymore but I also enjoy these notes of Belgian gueuze beer, the touches of artisan cider and then the sweeter, more candied notes of, way Demerara sugar. It also reminds me a bit of the official XXV. Finish: medium, rather smooth, with some candy sugar and apple pie. Comments: a very delicate Bunnahabhain, quality's high. It's also very drinkable.

SGP:552 - 88 points.

While we're at it and since we've spoken of old Bunnahabhains, let's have one… But it'll be a monster!

Bunnahabhain 25 yo 1969/1995 (53.3%, Signatory, cask #2025, 140 bottles)

I already tried this baby back in 2004 and had found some 'Loch-Dhuness' to it. Well, that was nine years ago… Colour: mahogany/coffee. Nose: one of the olorosoest noses I've ever come across but what's quite incredible is that it's not exactly cloying, or aggressive, or too jammy. Having said that there are truckloads of prunes, black raisins and chocolate, too the point where not much else manages to come through. Maybe hints of old pinot noir or rather Bourgogne? Cherry liqueur? With water: black raisins all over the place, then more parsley and lovage, as often. 'Maggi'. Mouth (neat): heavy and totally sherry-infused but once again, it's no fatty-lumpy sherried malt whisky. Having said that, the dose of chocolate is massive. It's also got this old-Armagnac side that's sometimes to be found in old sherry monsters in my experience. With water: yeah, it's what happens quite often with sherry monsters, water makes the oak come out more, which makes the whole a notch too drying and grapey. Grape seed. Finish: this is much better again, with more oranges, maybe star anise, tobacco… Comments: an excellent chocolaty sherry monster from Islay but I'll only go for one more point wrt nine years ago (WF 89). That ain't a great leap forward, is it!

SGP:561 - 90 points.