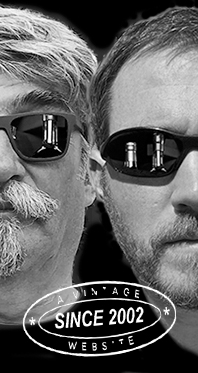 Home
Thousands of tastings,
all the music,
all the rambligs
and all the fun
(hopefully!)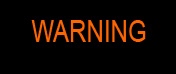 Whiskyfun.com
Guaranteed ad-free
copyright 2002-2013



April 29, 2013

---

Open tasting, quite a bunch of Glengoyne

I had found the new official Glengoyne Cask Strength pretty impressive but I have yet to try the newish 'lighter' ofiicials, let's do that today. Oh, and we'll skip the 10 if you don't mind…

Glengoyne 12 yo (43%, OB, +/-2012)

Colour: pale gold. Nose: malty and fresh at first nosing, with a little fudge and caramel as well as 'a Mars bar'. Doesn't change much after that but it's all pleasant and kind of undemanding. Yet after fifteen minutes, more fresh oak starts to come through (vanilla and coconut) together with some orange, possibly from sherry here. Mouth: extremely malty and caramelly, all on tarte tatin, various cakes, toffee, butterscotch… In a way, it's rather old-style. Good body. Finish: quite long, with more pepper on toasted brioche and always a very noticeable maltiness. Some liquorice and a lot of caramel in the aftertaste. Comments: I don't think it's very different from the older 12. That's good news, I always enjoyed the 12. Ultra-classic.

SGP:441 - 84 points.

Glengoyne 15 yo (43%, OB, +/-2013)

Colour: gold. Nose: much, much, and I mean much more happening in this one. Much more complex, with some earth and roots, lemon oil, then fresh mint, mushrooms, moss… I think this is very lovely, especially the freshness is impressive. Behind all that, more classic malt and chocolate as well as roasted nuts and many dried fruits. Mouth: excellent, rich, spicier than the 12 and rather dry. Bags of cinnamon and touches of nutmeg and caraway seeds, fine leathery notes, walnuts and touches of bitter oranges. Big bodied at just 43% vol., how do they do that? Finish: quite long, with the earthiness that we already found in the nose showing up again. Chocolate and tangerine jam. There's quite some oak but it's all under control and never drying. Comments: pretty impressive, this baby would make for a perfect everyday dram.

SGP:551 - 87 points.

Glengoyne 18 yo (43%, OB, +/-2013)

Colour: full gold. Nose: less talkative than the 15, kind of shy for a while and curiously grassier and leafier. Quite some tea, banana skin, orange cake and lastly, apple peels. So yes, it's very nice but I liked the nose of the 15 better (just like with the Glendronach 15 and 18). Mouth: yes, I definitely mile the 15 better, although both are closer together on your palate. This time we have rather more pepper and other dry and even drying spices (big nutmeg, even bigger cinnamon), then quite some cocoa powder and a leafiness that may be a notch dissonant in this context. More and more pepper. Finish: very long (really, how do they do that?) and pretty tannic and dry. The aftertaste is very peppery again. Comments: as I said, the 15 anytime, and I'm even wondering whether I don't even like the very nice 12 a little better. Nah, let's not exaggerate.

SGP:461 - 84 points.

Oh, this is a good occasion to have some more official Glengoyne… Let's see what we have…

Glengoyne 19 yo 1990/2010 (59.6%, OB for The Whisky Exchange, cask #2848, 201 bottles)

From a bourbon hogshead. I should have tried this before. Colour: gold. Nose: oh yes, this is one of these wonderful natural Glengoynes, totally untainted with sherry, exploding with fresh almonds, orgeat, macadamia nuts, then vanilla and maple syrup, touches of cellulosic varnish and then tons and tons of white chocolate. With water: and now quinces and artisan marzipan (I wrote artisan because you also have junk marzipan loaded with bad sugars and oils in supermarkets or else – buy less, buy better). Mouth (neat): punchy and totally au naturel, with oranges and fresh almonds, then gooseberries and plum spirit (tankerloads). Also touches of olive and sunflower oil, vanilla, more sweet barley and then overripe apples and maybe greengages. Full bodied and yet elegant and 'greatly sharp'. With water: barley syrup, in a way. Only the spicy oak became sharper, loses one or two points here. Finish: long and, sadly, a notch too oaky and dry now. A crying shame because I was thinking this baby was worth more than 90 in my book. Comments: forget about the finish and it's a good 91, but taking the slightly oaky-ish finish into account, we'll go for only…

SGP:461 - 89 points.

Glengoyne 24 yo 1987/2011 (54.8%, OB, European oak sherry, cask #354, 515 bottles)

Colour: plain coffee. Nose: the opposite of the 1990 as far as styles are concerned, yet the overall quality is similarly high. Amazing chocolaty nose, developing toward rich old balsamic vinegar and Chinese fermented prune sauce (the one they use on Peking duck). And, of course, fruitcake. A pretty fabulous, ultra-tertiary sherry monster. With water: s.u.p.e.r.b., you could think this baby spent forty years in glass to gain refinement and complexity. So tobacco, old toolbox, old turpentine, shoe polish (not obligatorily old), motor oil, ancient crème de menthe… And all that jazz. Mouth (neat): immense sherry, wonderful, bursting with menthol and herbs plus prunes and prunes and prunes. Spectacular. Also notes of very old Armagnac, cherry liqueurs, peppermint. Yeah. With water: perfect, with more fruits – rather Seville oranges, as usual with this kind of profile. Juicy golden raisins, black pepper, cloves. Finish: very long and mentholated. Even more so in the aftertaste. Comments: this could well have come from a genuine old oloroso-soaked solera butt. Yes, or the cask had been very smartly prepared/ treated/ seasoned.

SGP:562 - 91 points.

Hmm, this one called for more. Hey, how about an old indie for a change?

Glengoyne 26 yo 1969/1996 (63%, Cadenhead's Authentic Collection, gold seal)

We already had a 27yo 1969 by Cadenhead (pictured) but that one was bottled at a measly 62.8% vol. J. This is another one, the round 'gold seal' was stuck onto the cap. Colour: amber. Nose: a little difficult because of the high power, but one can feel that we're more or less between both worlds, with some varnish and chocolate from the wood as well as fresh fruits and nuts. Water is obligatory. With water: perfect fruity profile, with apples, greengages, gooseberries and just a little mint and olive oil. Mouth (neat): pah pah pah pah… This is strong! Heavy citrus and a good spoonful of icing sugar, that's the high alcohol. With water: a dryness (cinnamon) but other than that, it's the same kind of oily fruitiness again, with apples, sunflower oil, white chocolate and then, maybe a little too much cedar wood and white pepper. Finish: long, rather drying. Cinnamon and tea tannins. Comments: once again, the finish was a notch too drying and oaky but other than that, it was a perfect Glengoyne. Maybe third fill sherry?

SGP:451 - 88 points.