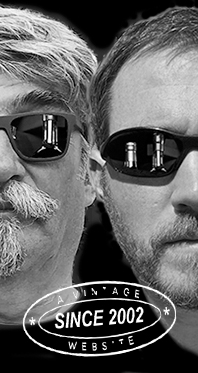 Home
Thousands of tastings,
all the music,
all the rambligs
and all the fun
(hopefully!)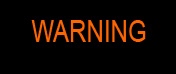 Whiskyfun.com
Guaranteed ad-free
copyright 2002-2013



May 21, 2013

---

Sechs Bowmore aus Deutschland

I've planned to do another kind-of-articulate Bowmore verticale in a few weeks but in the meantime, maybe we could have a mixed bag of various recent vintages straight from Germany? As long as no weird finishings are done to them, and no weird batches from the 1980s are involved, I tend to like them all so let's be quicker than usual. Well we'll try to be quicker, I often get carried away with b****y Bowmore…

Bowmore 11 yo 2001/2012 (53.6%, Maltbarn, sherry, 175 bottles)

Colour: full gold. Nose: a good example of a dram where spent matches and even notes of truffles - and maybe even a little mercaptan - work very well. They complement the briny and smoky profile perfectly and the whole really makes me think of some old motor oil for vintage cars (say old Motul ;-)). Yeah, or of some old fisherman's boat. Mouth: some sherried Bowmore are 'too much' in my opinion, but this one's quite perfect. Creamy bitter orange liqueur, crystallized ginger, brine, lemon and lime, salt… Very oily mouthfeel, you'd almost need a spoon. Quite. Finish: very long, with a perfect mix of limoncello and seawater. I'll have to try that one day ;-). Some tropical fruits as well, hinting at the glorious 1960s. Comments: perfect, I think you can't do much better with some eleven year old malt whisky. This little session starts well.

SGP:557 - 90 points.

Bowmore 12 yo 2001/2013 (52.9%, The Whisky Agency, Liquid Library, refill butt, 484 bottles)

Colour: gold. Nose: same as the Maltbarn, more or less, and guess what, we won't complain. Maybe the truffles/leather are a tad less obvious, maybe not. Mouth: fantastically identical. Brilliant whisky. Maybe I do seem to detect added touches of licorice, but other than that both are just the same whisky. Finish: ditto, Beth. Maybe this one is a tiny-wee-bit more roasted/fudgy? Comments: nah, great whisky. It wouldn't be surprising that both whiskies came from the very same Butt, or at least from sister butts. Coming up with a different score and SGP would be totally insane.

SGP:557 - 90 points.

Bowmore 14 yo 1998/2012 (50.9%, The Whisky Cask, bourbon barrel)

Colour: white wine. Nose: wait, isn't this a little soap? Plastic? Asparagus water? Beetroot? Cod liver oil? Not the nicest nose, let's wait, maybe oxygen will do it some good. zzz zzz zzz. Indeed, that worked. Grapefruits do emerge, rocks, aspirin tablets, wet gravel… The peat isn't big. Mouth: quite a revolution - and a revelation - after the rather unlikely nose. Hyper-briney and lemony, sharp, well-chiseled and very punchy. A very narrow but very well defined style, you just have to like it. Finish: it's almost seawater now. Very long. Gherkins. Comments: a restless baby, with ups and downs. Pretty extreme, in fact. I liked the palate a lot more than the nose.

SGP:365 - 85 points.

Bowmore 15 yo 1997/2013 (52.5%, The Whisky Agency, The Perfect Dram, barrel, 153 bottles)

Colour: white wine. Nose: oh, an herbal Bowmore! I get dill, parsley, maybe chives, seaweed for sure (kelp), then beach sand, wet cardboard, old books, maybe a little turpentine… Who said all youngish Bowmores were the same? Hope it's not me! ;-). In short, another adventure… Probably a little less expressive than the previous ones. Mouth: there are echoes of lavender, so to speak, very distant echoes, but the rest is all on brine and some kind of multi-vitamin fruit juice. Cranberries? I have to say this sweetness is quite unusual, it's one of the sweetest young Bowmores I've ever tried. Also a little coconut from the US oak, I guess. Finish: long, sweet. The coconut is even more obvious. Comments: kind of un-Bowmore but extremely entertaining and mucho quaffable. A funny one, I'd say. Have fun!

SGP:555 - 87 points.

Bowmore 17 yo 1996/2013 (52.7%, The Whisky Agency, hogshead, 307 bottles)

Why did they put a portrait of Jacques Brel onto the label? Seriously, it's quite wonderful. "In the port of Amsterdam, there are sailors who sing…" Colour: white wine. Nose: stop it, turn off the lights, this is it. Perfect sooty, smoky, ashy Bowmore. No need to say more. Mouth: utter perfection, everything's there. The smoke, the tropical fruits, the brine and god knows what else. It's rather more complex than others, balance is absolutely perfect, well everything's perfect. Finish: sadly, yes. Maybe it's a wee-tad too sweet and 'grapefruity' for Bowmore, but you see, I just had to find something I do not totally like in this little whisky. Comments: "And when they are too drunk, they plant their noses to the sky, they blow their noses in the stars and they piss like I cry on unfaithful women…" Ah, Maître Jacques…

SGP:556 - 91 points.

Bowmore 1995/2012 (58.9%, Malts of Scotland, sherry hogshead, cask #MoS 12057, 185 bottles)

This little baby should be a notch heavier than the others ;-)… A huge string of pearls is forming when you pour it into your glass. Colour: amber. Nose: I do like them cleaner and less sherried, I think peat+sherry can make utter wonders (think Laphroaig 1974 or the first Lagavulin 21) but the result can also be a little whoooof, I mean, dissonant. Yet it's not quite the case here, it works pretty well but the leathery notes are quite big. A lot of pencil lead too, chocolate, artichokes… It's a style, it's a style. I had planned not to use any water but let's not be silly this time. With water: plenty of gunpowder. Both Pu-erh and lapsang souchong teas. Old motorcycle (Norton?) Mouth (neat): good, I won't deny it, this is spectacular. A blend of tar liqueur, walnut liqueur, Cointreau and Fernet-Branca or Cynar. It's extremely heavy. With water: works, but not spectacularly so. There's a kind of gingery bitterness/leafiness that remains there. Finish: long, leafy, faintly metallic and 'gunpowder'. Comments: MoS already issued several other casks of heavily sherried 1995s. My favorite were #113 from 2009 and #177 from 2010 (both WF 91). This one won't go that high despite its, well, very spectacular side.

SGP:476 - 86 points.