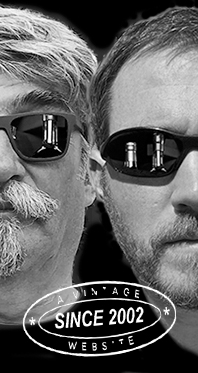 Home
Thousands of tastings,
all the music,
all the rambligs
and all the fun
(hopefully!)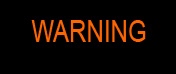 Whiskyfun.com
Guaranteed ad-free
copyright 2002-2013



May 30, 2013

---

Serendipitous tastings
Would you imagine that our latest tasting notes were our 8849th and were published 60 years after Sir Hillary - or was it his sherpa? - had defeated Mount Everest (8849m)? To think that I hadn't even noticed, thanks Bart for having advised me!

Six Laphroaig 1998 plus an aperitif

While there seem to be less new indie Caol Ila around than last year (maybe just a wrong impression), Laphroaigs still abound this year. We'll have a few young ones today, starting with a little undisclosed apéritif if you don't mind...

Islay 12 yo (40%, Marks & Spencer, +/-2012)

I'm absolutely not sure this is Laphroaig, but the packaging is very Laphroaigy, so... Let's see. Colour: gold. Nose: yes, it's got these medicinal touches that Caol Ilas usually don't have, but it's all very mild so, not sure. What's sure is that it's very briny and only moderately smoky. In truth, it does make me think of the regular Laphroaig 10 @40%. Mouth: very good! Ripe pears and pineapples, brine, kippers, ashes and a mild smokiness. Good body and no feeling of flatness, it's great whisky. Cider apples. Finish: medium length, clean, rounded, smoky and briny. Kippery aftertaste, with also a little pepper. Comments: really excellent. Let me check the price online, I'll be back... (...)... Well, it's £29.00. Not exactly cheap but the whisky's well worth it in my opinion. Certainly Laphroaig.

SGP:556 - 85 points.

Laphroaig 14 yo 1998/2013 (44.3%, Chieftain's, hogshead, cask #8601/8604, 1518 bottles)

Colour: white wine. Nose: there's more wildness in this one, more iodine, more oysters, more raw smoked malt ('visiting a working kiln'). You'd actually think you're at the distillery when nosing this baby, which is absolutely great of course (and much cheaper, ha ha). Mouth: amazing feeling of 'raw malt' again, you're really crunching peated malt here. There's the barley's sweetness and the peat's raw smoke, it's all very spectacular. A ticket to Islay, as they say. Finish: long, with (even) more brine and iodine. Cough syrup in the aftertaste. Comments: there are many excellent 1998 Laphroaigs but this one is really interesting. I don't know if the low strength is natural or if it's been reduced (I guess so), but I feel the end result is worth a very high score because it's really 'Laphroaig'.

SGP:458 - 89 points.

Laphroaig 14 yo 1998/2012 (50%, Douglas Laing, Old Malt Cask, refill hogshead, 311 bottles)

Colour: white wine. Nose: much to my liking, only rounder and 'sweeter', with more vanilla and mercurochrome, as well as a little tar, earth, agaves and seawater. Mouth: we're now closer to the Chieftain's but again it's a tad fruitier, with more grapefruits. A little icing sugar as well. All that makes the peatiness a notch less 'natural'... Oh well, I know what I'm trying to say. Finish: long, lemony, smoky, kippery, briny. Yeah I know, that's stating the obvious. Comments: very high quality again. It's just that the notes of working kiln were so impressive in the Chieftains, which may have created some sort of death seat effect...

SGP:457 - 87 points.

Laphroaig 1998/2012 (52.1%, Svenska Eldvatten, bourbon hogshead, 147 bottles)

Colour: white wine. Nose: cool! It's a mineral, narrow, chiselled, sooty and ashy one. Bags of samphires (google is your friend), tincture of iodine, oysters and mercurochrome. Greatly sharp (yeah, like a blade). Mouth: perfect. It's even narrower than on the nose but on the other hand, this feeling of a sharp blade is perfect. A Pouilly-Fumé by Didier Daguenau and family. Lemon and flint. Finish: long, even sharper and narrower. Yes narrowness can be an asset. Comments: really, it's a blade. Its utter simplicity will prevent me from going to 90 or higher but I'm tempted... Quick, a score...

SGP:467 - 89 points.

Laphroaig 14 yo 1998/2013 (54.1%, Glen Fahrn Germany, cask #7981, 279 bottles)

Colour: white wine. Nose: same as above. Maybe a notch more mineral and a tad less smoky/ashy. Same production for sure. Mouth: same whisky. Same very high quality, same sharpness. Finish: same. Comments: ditto. We're saving kilobytes.

SGP:467 - 89 points.

Laphroaig 13 yo 1998/2012 (54.2%, Archives, bourbon hogshead, cask #700228, 80 bottles)

Colour: white wine. Nose: good, either I'll tell you the story about the chef who always cooks with whisky, or the whisky turkey, or I'll just ask you one question: is it better that independent bottlers try to find 'different' or unusual whiskies, hence come up with hits and misses, or do you prefer that they have all more or less the same whiskies - but great whiskies like these almost identical Laphroaigs? The debate is open. Mouth: so, what do you think? Finish: tough question, isn't it. Comments: I guess the jury's still out...

SGP:467 - 89 points.

You know what? We'll try to find a sherry cask for a change...

Laphroaig 1998/2013 (56.8%, Malts of Scotland, sherry hogshead, cask #MoS 13005, 198 bottles)

Colour: gold. Nose: it's tricky, very tricky. On the one hand, the refill hoggies are absolutely perfect when the spirit was perfect in the first place, but they offer little variety since they aren't very active. On the other hand, the sherry casks, even hogsheads, offer much more variety but they may be less 'clean and sharp', less pure so to speak. What a cruel dilemma, Emma! It's true that in this case, like often, there's a kind of rubberiness that comes from the combination of heavy peat with the wine. There are also a few struck matches, or burnt gunpowder... Don't get me wrong, it's a pretty beautiful nose, it's just having trouble after the clean sharp ones. But things should improve on the palate... Mouth: yes they do, brightly so. Bitter oranges, smoke, burnt caramel, honey sauce, marmalade, liquorice... It's a big phat dram but it remains elegant. Finish: long, creamy. A lot of lapsang souchong tea. Comments: I'm afraid this baby got a bad seat. Anyway, another excellent 1998 Laphroaig by Malts of Scotland, and that's all.

SGP:567 - 86 points.