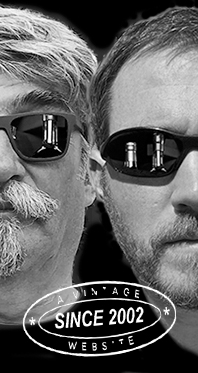 Home
Thousands of tastings,
all the music,
all the rambligs
and all the fun
(hopefully!)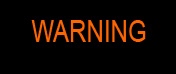 Whiskyfun.com
Guaranteed ad-free
copyright 2002-2013



April 5, 2013

---

Tasting Highland Park Loki
and two siblings. Impressive.

I have to say I'm completely lost with all these Norse gods, semi-gods, drakkars, goblins and fairies, but this is Europe, isn't it. We'll have the new 'Loki' today but first, two other new official HPs, one being NAS. By the way, these NASes can also be a pain in the hat when you want to build a line-up for a tasting, since you just can't take ages into account anymore. But enough jeremiads…

Highland Park 10 yo (40%, OB for Germany and Holland, 35cl, +/-2013)

Less than 20€ a bottle, be it a half, that's fair. Colour: dark straw. Nose: impeccable and implacable young clean straightforward Highland Park with all its attributes. Not many distilleries can do that, I'd say. The spirit's natural complexity and 'wideness' shine through, with lemon, peat (it really comes though here), linseed oil, wax, minerals, sea air, oranges, almonds and then some funny balsamic/herbal touches. And some parsley? Mouth: more Highlander than the most Highlander Highlanders and even if it's not punchy, this crisp, zesty, coastal and mineral profile makes wonders. Good, I agree it tends to lose steam after quite some seconds but then we have a very pleasant salty/almondy feeling as well as a little crème brulée. Finish: shortish, that's true. Almonds and a little olive oil and honey. Salty aftertaste. Comments: such a half? Pfff, one evening with some good friends. I mean, one bottle each of course. Love it when it's so spirit-driven (when the distillate is first class) and would love to try this at a higher strength.

SGP:363 - 88 points.

Highland Park 'Cask Strength Edition' (56%, OB for Sweden, 2013)

Colour: full gold. Nose: it's funny how this smells just like the 10, only at cask strength and maybe with a few more drops of sherry added to the combo, which gives it a better rounded, more polished and, bizarrely, easier profile despite the much higher strength and the whiffs of gunpowder. Refill sherry? More raisins and some kind of smoked honey plus eucalyptus after a few minutes. What, can't you smoke honey? With water: we're even closer to the ten. Got more mineral. Mouth (neat): terrific, all the power that was missing in the 10 is there, nestled in sappy honeys (dews), oranges, bitter herbs, green apples and a little cough syrup and liquorice. This punchy sweet bitterness is very pleasant. A slight liqueury feeling, quite herbal in fact. With water: becomes frankly excellent. Between freshly squeezed oranges and fresh mint, with all the rest in the background. Finish: long and similar. Maybe touches of gunpowder and metal again but that's clearly an asset in this context. Comments: my kind, I say no more. Maybe it's not much older than the 10, maybe its even younger, but I think the distillers managed to avoid the 'all wood' pitfall. Happy Swedish friends!

SGP:363 - 90 points.

Highland Park 15 yo 'Loki' (48.7%, OB, Valhalla Collection, 2013)

So the sequel to last year's Thor and let me tell the most stupid joke ever: I hope it's not low key (diving to even newer lows, S.!) Colour: gold. Nose: not a very different profile, in fact we're almost right between the 10 and the CS. Actually a little closer to the 10. It's less cask-driven than last year's Thor, it's cleaner, it's probably more citrusy and certainly more mineral as well as a little medicinal, between iodine and camphor. Some farmy elements as well, something obviously coastal, a blend of various honeys and honeydews, then Virginia tobacco, leather, wax, a few spices (curry?), tiger balm… Mouth: no, this is great shtuff. Perfect, zesty and lemony yet rich, mineral yet honeyed, wide yet crystalline, coastal yet farmy (that will be it, S.) It's a HP that's more islands than highlands, whatever that means. And I'm not saying this because these weeks it's the 30th anniversary of Brora's closure, but it is also pretty Brora-esque, in a way. No, I know Brora isn't on an island, don't start to quibble with me over trivial issues please. Finish: long and even more coastal. Comments: look, I know I should write lukewarm comments because of the price, because of the unlikely packaging (sure it's all a matter of taste) and so on, but I'm sorry, I love it. Now, who's that Loki? A girl? What's sure is that she beats Thor in my book, fair and square.

SGP:464 - 92 points.


Good, I must say I thought these three new HPs were very impressive, but I just found this charming representation of the very friendly (apparently), very sober (in true tradition), very elegant (horns make it) and most probably very empathetic 'Loki'. Wondering whether I shouldn't take two or three points away from my score... Aaaargh...
Next, can we rather have a Highland Park 'Botticelli' for Italy or something?