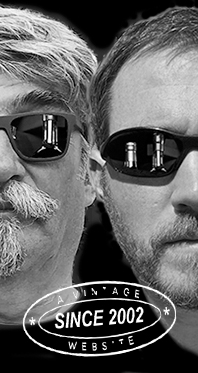 Home
Thousands of tastings,
all the music,
all the rambligs
and all the fun
(hopefully!)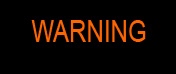 Whiskyfun.com
Guaranteed ad-free
copyright 2002-2013



October 15, 2013

---

Tasting five black Glendronach

Well not quite black but yes, Glendronach again. They are stealing the show, last time absolutely all bottlings fetched 90+ in my book and I can tell you I've not been indulgent. I don't think that could happen again but you never know, let's see...

Glendronach 10 yo 2002/2013 (52.8%, OB for The Whisky Fair, Pedro Ximenez Sherry Puncheon, cask #710, 665 bottles)

Colour: amber. Nose: old Demerara and strong armagnac on a bed of leather, tobacco and flints. Say 20% rum and 80% armagnac. In fact, it's not whisky (of course it is) but the end result is lovely. Loads of prunes and raisins, then honey sauce, dried porcinis and toasted bread. With water: no changes, maybe it even becomes a little narrower, like on rum/raisins. Mouth (neat): it's really amazing how close we are to armagnac. I've just tasted a whole bunch and I think this Glendro wouldn't have been spotted as an intruder - when tasted blind of course. It's got this typical sweetness, oranges, bags of prunes, black raisins, a touch of coffee liqueur... Then this dryness that can also be found in armagnac, a kind of green grapiness... With water: swims very well. Some mint coming out, more raisins, a little maple syrup... Finish: long, remaining very clean, which isn't always the case with heavily sherried malts. Old sweet wine from the South of France (but of course). Comments: maybe I'm nitpicking but it's lacking just a little extra-complexity to deserve 90 in my humble book. It's a very lovely bottle for sure.

SGP:551 - 89 points.

Glendronach 20 yo 1993/2013 (53.6%, OB for The Whisky Agency, Oloroso Sherry Butt, cask #4, 664 bottles)

Colour: deep amber. Nose: not armagnacqy this time, this is more oriental in a way, with whiffs of incense and sandalwood, a large plate of oriental pastries (honey, rosewater, orange blossom) and then a little bacon, pipe tobacco, cigars, humus and old Rivesaltes. Pretty unbeatable, I'd say, what I especially like is the fact that it's not heady at all, and pretty elegant. With water: yeah yeah yeah, more mushrooms, old cellar and such. Old books. Mouth (neat): perfect, even if a little hot at first sips. What's striking is the way it does not become sweet, and yet there's a big sweetness. In fact the spices and herbs are balancing the sweet fatness to perfection. Coffee beans, cinnamon, cloves and ginger plus oranges and maraschino. It's kind of 'obvious', in a great way. With water: oh! Curries and chocolates plus tobaccos and mints. Kind of irrefutable. Finish: superbly dry, maybe not the longest ever but it's perfect, clean and even fresh. After Eight Mints, only much better. Comments: I think these 1993s have already become classics. This one's just another stunning example. Probably future legends, they just need a few extra-years in glass to become a notch smoother and to reach total stardom.

SGP:462 - 92 points.

Glendronach 22 yo 1990/2013 (52.1%, Silver Seal)

Colour: light mahogany. Nose: this one's drier, more mineral, more austere... There's more dark chocolate, maybe a little raspberry jam, some Spanish ham, dried porcinis again, more chocolate, balsamic vinegar, even more chocolate... We're at a chocolate maker's and this is wonderful! Black truffles after fifteen minutes - but no, no sulphur at all. With water: maybe it's becoming a wee notch cardboardy? That's all the dark chocolate... Mouth (neat): big sherry, with even medicinal touches. Raisins, orange marmalade, liquorice, cough mixture and always plenty of chocolate. Excellent again. With water: we're in old wine territories, with a great herbal side that keeps growing. Mint, dill, even chives, thyme... Finish: long, between chocolate and those herbs. Comments: careful with water, a few drops work perfectly but too much water lets some dry tannins come out. Anyway, it's another superb sherried Glendronach. I think we'll try to organise a little unsherried session one day.

SGP:362 - 90 points.

Glendronach 22 yo 1990/2013 (52.2%, Jack Wiebers, Great Ocean Liners, cask #3058, 167 bottles)

Colour: light mahogany. Nose: not far from the Silver Seal. Maybe not strictly identical but very similar, this one's maybe just a notch rounder. Say there's a little more cherry, guignolet, maybe even 'ideas' of a heavy amarone. Same developments with water. Mouth (neat): indeed, it seems that it's a little sweeter, again with added notes of cherry liqueurs. Actually, it is a little liqueury. With water: yeah, very similar, the tiny nuances, such as this one being maybe a notch more metallic, may come from the fact that I couldn't add exactly the same amount of water (why oh why haven't Apple invented the iPipette yet instead of new phones coloured like beach sandals?) Finish: long and lovely. Maybe a little plum juice. Comments: not much to say. Kings of sherry.

SGP:362 - 90 points.

Glendronach 42 yo 1971/2013 (44.6%, OB, Bacth 8, Pedro Ximenez Sherry Puncheon, cask #1246, 432 bottles)

Colour: coffee. Nose: get-out-of-here! All fruits, especially dried ones, all liqueurs, all jams and all flowers. That was quick. Let's only hope we'll find a few tiny flaws in the palate, or this will become deadly boring... Mouth: no it's not perfect, but the tiny flaws it's got are like beauty spots on a lovely lady. I especially love the very deep notes of Asian plum wine, the one that the Koreans make if I'm not mistaken. That's just an example, there are hundreds of them and we haven't gotten all day, have we? Finish: yes, plums, zwetschke, mirabelles, maybe also Japanese red bean cake... Whatever. Comments: I don't think those notes were much needed, everybody knows this is pretty brilliant whisky. A waste of kilobytes, I tell you. Having said that, I tend to like most 1972s even better.

SGP:551 - 92 points.