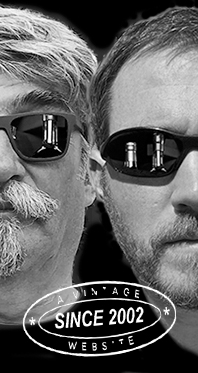 Home
Thousands of tastings,
all the music,
all the rambligs
and all the fun
(hopefully!)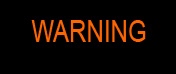 Whiskyfun.com
Guaranteed ad-free
copyright 2002-2013



May 3, 2013

---

Tasting six much stranger ones

Strange or unusual does not necessarily mean bad, of course! These are drinks that simply do not fit WF's usual format. Liqueurs, unusual whiskies, other drinks… So yeah, we're pushing the boundaries today…

Snake River Stampede 8 yo 1999/2008 (80 proof, OB, Canadian whisky)

Bizarrely, the brand's official website states that 'Snake River Stampede Canadian Whisky is aged 8 years, then sherry is added. This process enhances the taste of Snake River Stampede Whisky and differentiates our whisky from our competition.' Strange indeed… Or do they mean it's a finishing? Colour: pale gold. Nose: it is not winey, there's no evidence of any excessive fiddling with sherry, and if sherry was ever 'poured' into the whisky, it was a small amount. Actually what we have a is a drier than usual rye, then rather dry fresh oak, ginger, grass and a little feeling of agave/mescal plus coconut oil. We're far from any big, in-your-face sweetness that can be found elsewhere in North America, this is all quite light. Mouth: loses points here, it's a rather rawish yet quite weak spirit coated with oak, lacking coherence and 'fullness'. It's not bad, it's just rather disjointed. Notes of fruit liqueurs, violets, coconut liqueur and a little limoncello. Also some cinnamon from the oak. Light body. Finish: rather short, liqueury and sugary. I do not get much sherry, if any. Or maybe it was PX or PX-style? A feeling of Southern Comfort (which takes the biscuit). Comments: in fact it's very honest whisky, but we're far from the brilliant Canadians such as Wiser's. It's got something of the regular Canadian Club in my opinion. Now, my experience with Canadian whiskies is very short so don't take my word please.

SGP:430 - around 65 to 70 points.

Raritas Diaboli 'Edition 2011/2012' (53.8%, OB, Slyrs, Germany, 1396 bottles)

It's a bit unclear whether this beautifully packaged whisky is all from Slyrs in Germany or a blend of whiskies from various other origins. Colour: amber. Nose: quite big but also feinty and rubbery at first nosing, with also some rancio, tar and then more and more brand new tyres, between rubber and that tar. Things tend to improve after two or three minutes, with more dry sherry (rather manzanilla), leather, tobacco and walnuts – and much, much less rubber. And after fifteen minutes, it's all very fine, with more raisins. With water: some fresh oak comes out. Ginger and cedar wood, cut grass, some honeydew... Mouth (neat): hot and gingery, which suggests very active oak. Spice mix for mulled wine, cardamom, Campari, raisins, walnut liqueur (Nusswasser) and touches of sweet chilli sauce. We're somewhere between a whisky and a liqueur but that's all pretty fine here. With water: not much changes except that it became a little more whisky-ish. Ginger in the front plus a little sucrose. Finish: quite long, on just the same flavours. A saltiness in the aftertaste, plus more pepper. Comments: quite diabolical but I found it interesting and even good, really good, even if it's quite heavy. Now, what's inside?

SGP:561 - around 79/80 points.

Audny 3 yo 'Series 1' (46%, OB, Agder Distillery, Norway, cask #39, 35cl 1750 bottles, 2012)

I think this is the first Norwegian single malt ever. It was matured in a sherry cask and I must say I like the name of the distillery manager, to us in France it just sounds like a character in a Jules Verne novel: Ole Puntervold. Colour: straw. Nose: guess what, we're actually not very far from the Canadian we just had, except that this Norwegian is rather cleaner and more aromatic. A very good surprise, with a little dill and celeriac – and celery -, freshly sawn new oak, fresh almonds, spring meadows, maybe fresh cultivated mushrooms, just touches of ginger (instead of loads like elsewhere) and then some mild honeydew. A very nice, very refreshing nose, quite complex at just 3. Mouth: less complex – that would have been a miracle – and rather more on lemon, with a grittiness from the wood in the back. I also get caraway, then quite some malt (Ovaltine), black tea and corn syrup. Ripe apples. Less fresh and zingy than the nose but still rather fine. Finish: rather short and a tad sugary. Not the best moment. Drops of ginger liqueur in the aftertaste. Comments: I'm not a huge fan of the palate but the nose was most to my liking, the whole being worth a good score in my book. Beats many young Scotch.

SGP:440 - around 75 points.

Citadelle Réserve '2012' (44%, OB, France, aged gin)

That's right, gin. The first and probably the last gin I'll ever try for Whiskyfun. Why am I tasting this one? Mind you, because it's aged, for six months in ex-Cognac casks. Citadelle belongs to Cognac Ferrand, a company that also makes the famous Plantation rums. Good products and good people - have you ever noticed that both usually go together? But warning, I'm no gin guy at all… Colour: pale white wine. Nose: err, gin, of course. Or rather a ready-made dry martini, with lemon instead of olives. The lemony side really comes out, and it's not really soapy – while I find many 'commercial' gins soapy. Juniper berries, then plenty of pine needles and just touches of rye and lavender, maybe also lilies of the valley. In short, a nice, complex freshness, Mouth: rather soapier now, but then again, I find all gins soapy. Limoncello, vanilla, light sweet oak, then something rooty/gentiany. A tad sweetish for my taste but I'm sure ice would make it just perfect. Finish: of medium length, rather more on, straight gin/genever. Right, juniper berries. Comments: as I said, I'm no gin guy but I'm pretty sure this is top-notch gin. It's got no raw alcohol (wrt usual gins) and even the soapiness is low. I have to say I may have another go at gin later in summer… I've got that funny one from Schwarzwald yet to taste (Monkey something).

SGP:570 - around 80 points.

Dunkeld Atholl Brose (35%, Gordon & MacPhail, Scotch liqueur, +/-2012) 'A luxurious golden blend of single malt whisky, honey and carefully-selected herbs.' Let's see… Colour: white wine. Nose: I like these noses, they remind me of my grandparents' spirit cabinets, with all these strange immediate-post-war herbal liqueurs that no one was touching anymore. It's a pleasant nose, resinous and heathery, we're navigating in piny territories. It also smells a bit of sugar and gets then medicinal, with quite some camphor and cough suryp. Not quite Laphroaig but… ;-). Mouth: not bad at all. Of course it's very sweet, sugary, kind of gooey, but there's plenty of honeys and bitter oranges while the herbs bring freshness. Touches of liquorice. I like how they kept a kind of freshness and managed to not make this as cloying as many whisky liqueurs. Finish: fairly long, becoming pleasantly chartreusy while the honey keeps playing first fiddle. Comments: I could get convinced to sip one or two glasses of this, even when there's also plain whisky around, but it needs to be cooled down.

SGP:770 - around 78 points.

Drambuie 'The Royal Legacy of 1745' (46%, OB, malt whisky liqueur, +/-2011)

'The world's finest & only cask infused malt whisky liqueur, a sublime interpretation of the original royal spirit enjoyed by Bonnie Prince Charlie in 1745.' Haha! Expensive stuff, around £130 a bottle. Colour: gold. Nose: much less fragrant than the D.A.B., less herbal, maybe more honeyed and raisiny, but styles are globally similar. This has also much more vanilla, not obligatorily an asset in this context. But hey, nobody noses liqueurs, I guess? Mouth: strong, punchy, much sweeter than Dunkeld Atholl Brose. Cloyingly sweet and burning at the same time. Juniper. Let's see if water works: nope, it became even more sugary. Finish: very long but makes you want to brush your teeth. Comments: a totally unbalanced drink in my opinion. There are some great things happening in the background – I'm sure – but the amount of sugar is so immense that they're almost undetectable. Even Coca-Cola tastes like fresh water if we're talking sugar. Anti-refreshing, or maybe one should have this with ten ice cubes per glass?

SGP:940 - around 50 points.

Sadly, no other drink can be had after that very pervasive Drambuie. Session over.