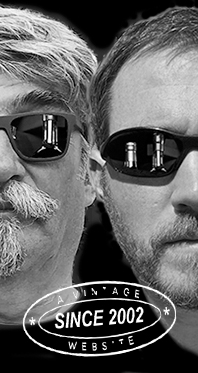 Home
Thousands of tastings,
all the music,
all the rambligs
and all the fun
(hopefully!)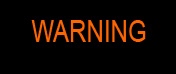 Whiskyfun.com
Guaranteed ad-free
copyright 2002-2013



April 30, 2013

---

Tasting three summery indie Auchentoshan

Blow, trumpets, Cadenhead have issued some new 'black dumpies' (while the current 'Duthies' range will be phased out). Mark Watt is at the helm of the brand new 'black' range, which just cannot be bad news in my opinion. As with the old ones, there will be both bottlings at 46% and cask strength versions. Let's have their new Auchentoshan today, other bottlings will be tasted later.

Auchentoshan 14 yo 1999/2013 (46%, Cadenhead, black dumpy, bourbon hogshead, 672 bottles)

Colour: pale white wine. Nose: a fresh, slightly aspiriny Auchentoshan at first nosing, while more fresh fruits start to come out after just two or three seconds, such as limes and touches of pineapples. Also notes of jellybeans and a little bubblegum so it's all typically uncomplicated. Blackcurrant Jell-O. Auchentoshan au very naturel, I'd say. Mouth: much in keeping with the nose, very easy, fruity, fresh, a notch bubblegumy again, with some fresh walnuts and then a little more grass and maybe fresh mint leaves. Finish: medium length, a little grassier. Grapefruit skin and a little pepper in the aftertaste. Comments: I believe we chose the simplest and easiest within this new range. Really does the job and I think it'll take ice well in July or August. We'll have some bigger new 'black dumpies' next time.

SGP:531 - 82 points.

Auchentoshan 1998/2013 'Candied Fruits' (46%, Wemyss Malts, barel, 294 bottles)

Last year's 'Lemon sherbet' (pictured, same label) was excellent. Colour: straw. Nose: how very similar! Maybe an added fizziness and perhaps more grapefruits, gooseberries… But other than that, we have the same notes of fruit jellies as well as this faint aspiriny/mineral profile. Very easy so far and appropriately summery (what a joke, we have 10°C at time of writing!) Mouth: a slightly fatter version again, with an oak that's more in the front and more barley sugar. Some whiter pepper, then oranges and apples. Finish: medium length, more peppery. Lemon zests and a wee green tannicity. Comments: very good again, it's simply a slightly thicker and grassier young Auchentoshan. This one too will be much needed in summer – if summer ever arrives.

SGP:551 - 83 points.

Auchentoshan 1991/2013 (52.3%, Malts of Scotland, bourbon barrel, cask #MoS 13016, 165 bottles)

Colour: pale gold. Nose: a very different style this time, at least without water. Less fruity notes and more grass, skins and branches, with even quite some olive oil, before it gets more citrusy but never loses this pleasant grassiness. Some superb touches of fresh pinewood as well, sap… With water: wonderful. Pine needles, lemon cake, sweet barley and Turkish delights… Mouth (neat): ha! A lot happening in this one, with many oranges and many aromatic herbs plus many tinned fruits, esp. litchis. Blood oranges, cranberries, a little green cardamom, almost as much jellybeans Jell'Os as in the Cadenhead and a wee feeling of good sauvignon blanc. Again, lost happening. With water: perfect, fresh, fruity and slightly caky. Finish: maybe a notch less entrancing at this point, there's just a little too much oak wrt the profile. Perhaps… Splitting hairs again. Comments: swims like a champ. As good as a middle-aged Auchentoshan can get.

SGP:551 - 87 points.