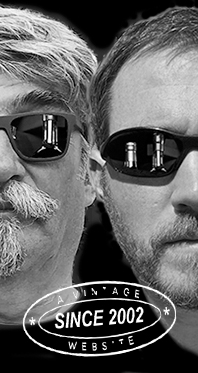 Home
Thousands of tastings,
all the music,
all the rambligs
and all the fun
(hopefully!)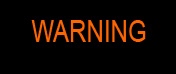 Whiskyfun.com
Guaranteed ad-free
copyright 2002-2013



April 2, 2013

---

Tasting three superb official Pulteney

Hope this will be enough to say adios to our very silly April fools' jokes from yesterday.

Old Pulteney 1991/2007 (57.6%, OB, cask #0030)

Colour: straw. Nose: maybe it's the power of mind but there's a lot of sea air arising from your glass, while all the rest remains austere, quite sharp, grassy and mineral. Apple and walnut skins, flints, touches of earth and then more citrons and grapefruits. The high alcohol may block it a bit, let's see… Although after a few minutes, some wonderful notes of genepy and other herbal liqueurs start to show up. With water: becomes gentler but maybe also a little papery. Notes of olive brine and just a little coal smoke, then more lemon, sea water and a little antiseptic. Mouth (neat): high power, ultra-leafy and grassy, spectacular bitterish start. Grapefruit zests, cider apples, then more and more earth, with this trademark salty tang in the background. More and more lemon as well, melissa extract… It's all sharp and ultra-zesty! With water: very good and, as quite often with Pulteney, rather Clynelishesque. Who said regional styles did not exist? ;-). Waxy lemons. Finish: long and very zesty. Chenin blanc! Comments: top notch zesty Pulteney, very, mmm… Pulteney (you should be proud of that one, S.).

SGP:462 - 89 points.

Old Pulteney 15 yo 1982/1998 'Millenium' (60%, OB, Japan, sherry, cask #1300)

A popular series of single casks issued to celebrate the Millenium (remember?), some casks were more sherried than others. This is a relatively light one. Colour: gold. Nose: very powerful and just as austere as the 1991 despite the sherry, very leafy, grassy, with some menthol, lemongrass, maybe touches of cardboard, a little aspirin (tablets), graphite oil, gin fizz… Also wonderful notes of mushrooms and moss. Water should make wonders… With water: ho-ho, literally explodes with notes of fino sherry, manzanilla, vin jaune, walnuts… That came unexpected! Great. Mouth (neat): wonderful! We've got everything that was in the 1991 – esp. lemony notes - but all that is coated with fudge and quince jelly. It's heavy stuff but it remains elegant despite the high power. Touches of date spirit and then even ouzo or raki (aniseed). With water: perfect. Love the touches of plum spirit in the back of the back of the background (slivowitz). Finish: long, rather more candied. Lemon marmalade. Funny touches of lemon liqueur in the aftertaste. Comments: top notch, impressive Pulteney, big and complex at the same time, with just the right amount of (dry) sherry.

SGP:561 - 90 points.

Old Pulteney 40 yo (51.3%, OB, 2012)

Colour: amber. Nose: stays the course after the younger and heavier ones, thanks to a rather stunning herbal profile that would involve eucalyptus, waxy varnish, mint leaves, celeriac, fennel, dill and then more and more seaweed and hay. Then we have a little tar, pitch, hints of new leatherette and latex and at the fruits section, rather quinces and honey melons. We'll try to keep this short and sweet but it's a very, very complex old Old Pulteney. With water: more of the same. Also notes of thick buttery chardonnay, barley sugar, wood polish, essential oils from the wood, it's not impossible that some new oak was involved at some point, maybe even at the very beginning, 40 years ago… Mouth (neat): a little too much wood extracts at first sips (Jaegermeister), with even an unexpected coconutty side, but all that starts to mingle in the most beautiful manners after just a few seconds while some perfect almondy and sappy notes start to shop up. Also a lot of tea, then cough lozenges of all kinds and quite some chamomile. With water: tends to become a little dry and drying, leafy and leathery. I'm not sure it's the best swimmer ever – tell me about a coastal distillery ;-). Finish: medium length, rather tannic, almondy. Comments: quality's extremely high but I think it's a relatively fragile whisky that does not necessarily like oxygen or water. Exactly the opposite of its younger brothers!

SGP:461 - 89 points.