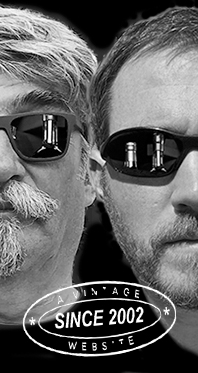 Home
Thousands of tastings,
all the music,
all the rambligs
and all the fun
(hopefully!)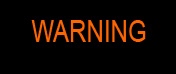 Whiskyfun.com
Guaranteed ad-free
copyright 2002-2013



April 15, 2014

---

A trio of Glendullan, one very very strange

I'm trying hard to also showcase the lesser-known distilleries on Whiskyfun, such as the strangely christened Glendullan, even if that sometimes leads to disappointments. But there can be massively good surprises too!

Singleton of Glendullan 12 yo (40%, OB, +/-2013)

Last time I tried this expression that was in 2009 and I had thought it was very okay (WF 79). Colour: amber. Nose: we're really in the 'above-blends' category, with touches of many things, such as marmalade, honey, pastries, malt, raisins, cake, rose petals and grass. That makes that not much stands out, but also that the overall feeling is rather pleasant. Mouth: light but not weak, rather honeyed, with a good maltiness. An Ovaltine bar. Also roasted nuts, cake, raisins… It's got something of some good panettone, in a way. Finish: not that long but very balanced, always very malty, with a feeling of Guinness in the aftertaste. Did the owners…. ? Of course not! Comments: I'll happily go to 80 this time. I think it's a fine dram, it's got something of the old Johnnie Walker Green Label.

SGP:341 - 80 points.

Glendullan 16 yo 'Centenary Bottling' (65.9%, OB, 1998)

From a single cask. I've already tried a sister bottling at 62.6% vol. on WF but my notes have been abnormally short. I'm not proud. As for this one's strength, I'm not even scared… Colour: gold. Nose: not much, and that's because of the strength. Grass and leaves, perhaps. Green tea, green oranges... Hermes have a perfume that smells a little like this, it's called Eau d'Orange Verte. Quick, water… With water: we're now on full barley mode, but there's also some very nice earth and clay in the background, as well as some peppermint. We're well in the style of the naked Rare Malts, the epitome of distillery-forward malt whisky. Mouth (neat – I'm a little scared now): cough syrup for rhinoceros, or something like that. It's not drinkable at full strength, but half a drop shows that something very cool might be happening behind the scenes… With water: becomes extremely liquoricy, and indeed we're not far from cough syrup. For humans this time. A lot of lemon grass as well. I like this a lot, even if it's not extremely complex. Finish: long and grassier. A little sugar cane, perhaps. Demerara sugar as well – appropriately. The aftertaste is a little bitter (Jaegermeister). Comments: very big Glendullan. You'll need water.

SGP:461 - 87 points.

Glendullan-Glenlivet 31 yo 1966/1997 (49.7%, Cadenhead, Authentic Collection)

Many remember one of the first 'Platinums' by D. Laing, a Glendullan 1966 that was absolutely superb! Colour: heavy coffee, ristretto like. One of the darkest whiskies I've ever seen, even Loch Dhu was paler. Serious! Nose: sure it's the sherry that does all the talking, but what a sherry! It's a splendid oloroso, ridden with chocolate, shoe polish and tar at first sniffs, then walnut wine, liquorice, ashes, balsamico, cigars and 'new electronics' (unpacking a brand new iPad, if you like). I think this nose is exceptional. Mouth: sweet Vishnu! This is as thick as pitch, it's really a strange feeling. There's truly a lot tar, this is like tar liqueur, only thicker and heavier. It's very smoky too, and that's not the spirit. Diluting two hundred salmiak drops in a bottle of vodka. All the rest is trivial. Finish: extremely long, rough, always on tar and liquorice. Comments: something must have happened. They must have tried something unusual. Maybe was the cask made out of used tyres? It's totally unbalanced on the palate, but totally fun as well. And probably illegal.

SGP:382 - 84 points.