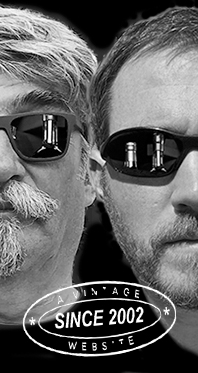 Home
Thousands of tastings,
all the music,
all the rambligs
and all the fun
(hopefully!)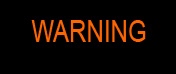 Whiskyfun.com
Guaranteed ad-free
copyright 2002-2013



July 9, 2014

---

Tasting Benriach again. And peat.

Long time no Benriach, time to have a few again. But first, a little aperitif…

Benriach 17 yo 1996/2014 (43%, Chieftain's, St. Etienne rum finish, cask #93951/93953, 1063 bottles)

A rum finish at 43% vol. is not a thing of the past, apparently. Colour: straw. Nose: well, I'm afraid I quite like this nose, it's very fresh and fruity, and the rhum agricole from HSE seems to have brought notes of bananas and pineapples that perfectly complement Benriach's usual mangos and tangerines. This premix isn't very complicated, but indeed the fruitiness is very sexy. Mouth: again, no dissonances, it's an engaging fruity malt, although there's rather more grass as well. Grapefruits, skins and peelings… The body's also more than satisfactory. Finish: a little short, maltier, maybe a little bitter now. Touches of burnt sugar. Comments: some friends are looking for easy summer malts these days. This baby's one worthy candidate.

SGP:551 - 81 points.

While we're doing finishings…

Benriach 20 yo 1993/2013 (54.2%, OB, La Maison du Whisky, Madeira wood finish, cask #1878)

Madeira's one of the wine finishings that can really work, in my humble experience. Colour: dark gold. Nose: exactly what I was expecting, that is to say a rather leathery, flinty and aromatic profile, showing much complexity. Many tobaccos, spices, then sweet mustard, sweet curry sauce… Not to forget walnuts, of course. And then comes a second layer around Benriach's trademark fruitiness. Mango chutney and jam, covered with honeydew and artisan maple syrup. Just great. With water: a newly opened box of high-end puros and an old cake of pu-erh tea. Earthy, you say? Mouth (neat): the wine is loud, and would rather hint at malmsey (not too sure), with a creamy sweetness that's balanced by even more spices, Szechuan pepper, flints again… There's something bittersweet, maybe tamarind, blackcurrants, black grapes… So yeah, a lot of wine but it works greatly (who said for once, who?) With water: excellent. Perfect balance between some spicy jams and earthy herbs. Finish: long, not heavy (an achievement), and even quite clean and fresh. Comments: I'd have loved to try the Madeira that was used here. A great bottle, especially if you've already got two or four 'regular' Benriachs on your shelves.

SGP:661 - 90 points.

Benriach 17 yo 1995/2012 (53.2%, Single Cask Nation, bourbon barrel, cask #2522, 225 bottles)

Provided by Joshua, the American Jean-Jacques Burnel. Colour: straw. Nose: ouch, a peated one. I mean, I had planned to try some peaty Benriachs later, but let's try to make the best of it… So, it's a rather crystalline peat, rather narrow, not very 'coastal', nor medicinal, nor even earthy/farmy, it's just an ultra-clean peat-smokiness. Actually, what I also get is rather menthol and camphor, but not antiseptic. Then a little 'clean' tar and some lemon, always a winning combo. The jury's still out, but this smells good. With water: needs no water. Okay, I tried and found more almond skin. Mouth (neat): once again, an ultra-clean, hyper-chiselled combination of lemon juice and straight peat smoke. Then more vanilla and lemon cake, as well as tinned peaches, Ardmore-style. In the background, a little pitch and engine oil, but it's no fattish peater. Finish: quite long and much more dry, even a little acrid. Ashes. Comments: rather elementary, I'd say, but it's totally to my liking. Superb purity.

SGP:466 - 89 points.

Well, since we've just had a peater, let's not switch back to unpeated and just go on with peat…

Benriach 19 yo 1994/2014 (53.1%, OB, The Whisky Fair, hogshead, cask #1616, 257 bottles)

Colour: straw. Nose: it's rather sweeter and fruitier version of peated Benriach, with less straight smoke and rather more apples and nectarines at first nosing. There's also a little brine, as well as more soaked peated malted barley. We could have been on Islay this time, while the 1995 couldn't have been an Islayer. Hard to say which one I like best at this point… With water: no, now it's the same whisky as the 1995. They're almost undistinguishable. Mouth (neat): we're much closer to the 1995 again. They are not strictly identical, as this one's a little more on brine and seawater (Islay!) but styles are close. With water: even closer. Excellent. Finish: good length. Maybe more roots? Comments: I find these better chiselled than other batches of peated Benriach.

SGP:466 – 89 points.

Benriach 19 yo 1994/2013 (53%, OB, La Maison du Whisky, refill hogshead, cask #1567)

Colour: full gold. Nose: this one's completely different, even if 'the juice behind' is the same. The oak's been more active, which added more roundness, more honey, more marmalade, more vanilla… It's sexier, easier, fuller, less 'segmenting' and probably more complex. Mentholated cigarettes (Kools), gentian, tar, earth and mushrooms after a heavy rain (whatever!), pu-erh, cigars, old leather jacket, plum jam… Second after second, the peat wins the fight and sends the oak back to school. Yeah! With water: if you like the smell of unlit high-end tobacco, this is for you. Mouth (neat): magic! I wouldn't say this came unexpected, but yeah, it did, because the balance is just perfect between herbs, smoke and candied fruits. Can you grass-smoke kumquats? With water: top notch. Swims greatly. Finish: long, oily, invading. Comments: these recent peated Benriachs are embarrassingly to my liking. Great work in the warehouses, I guess, they've lost their former thinness.

SGP:565 - 91 points.

All right, a last, older peaty Benriach…

Benriach 28 yo 1984/2013 (49.9%, OB, batch 10, Peated, Pedro Ximenez finish, cask #1051, 248 bottles)

Colour: amber. Nose: warning, this could be different. In truth, it's intriguing. On the one hand, there are echoes of old sherried Ardbeg, which can't be bad. On the other hand, there's a lighter backbone, which could give you the impression that the spirit could not totally sustain the heavy peat and the heavy sherry. Not too sure… There are a few struck matches too, roasted chestnuts, graphite, pipe smoke… And even a little olive oil, which I always enjoy. Correction, love that. Not quite sure, the palate will tell… Mouth: oh, there are bags and bags of fresh mint leaves! Where does that come from? Colliding molecules? And eucalyptus drops, After Eights, raisins, damp wholegrain bread, sour jam (eglantine jam, sadly a lost art) and lastly, notes of pencil shavings and pepper/ginger that hint at newish wood. That's not the best part, in my opinion. Finish: nah, indeed, it's losing a bit of steam, with notes of sour wood, caramelised beer and blackcurrant jelly. Comments: really a rollercoaster of a dram. I had it at 90, then 91, then 88, then 86 because of a finish that I did not like too much. It's to be added that another drop(s) of the 1994s have been further nails in this one's coffin.

SGP:665 - 85 points.