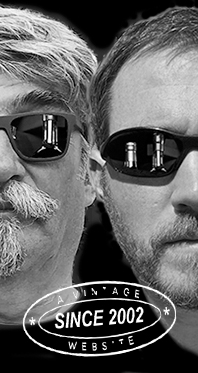 Home
Thousands of tastings,
all the music,
all the rambligs
and all the fun
(hopefully!)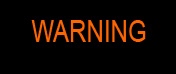 Whiskyfun.com
Guaranteed ad-free
copyright 2002-2017



Malternatives on Sunday, today Armagnac

| | |
| --- | --- |
| More and more whisky lovers are finding out about true Armagnac these days, a wonderful aged brandy that's not always, mind you, as rustic as the Cognac people would want us to believe. Sadly, there isn't a lot around, as there are only 6.6 million bottles of Armagnac sold per year, while Scotland alone sell 1.2 billion bottles of whisky yearly, and cognac a little more than 200 million. Sadly most Armagnacs are/were bottled at 40% vol. but you have to remember that many people who aren't deep enthusiasts would simply not buy any high-ABV spirits. | |

Anyway, let's do this randomly and 'nose to the wind'…

Domaine d'Aurensan 15 yo (43.2%, OB, Armagnac, Ténarèze, +/-2016)


A well-reputed house offering a Ténarèze. That's the appellation that's located around the city of Condom (I know). As a matter of fact, Ténarèzes are said to be rather stronger than other Armagnacs. Colour: office coffee. Nose: starts with a little varnish that reminds me of some bourbons, and would rather go on with a lot of burnt caramel, fudge, bags of roasted raisins, and even some kind of tar/currants mix. It is extremely aromatic and demonstrative, and should it be a whisky, it would be one of the thickest Aberlour A'bunadhs. Indeed, despite the lower strength. Mouth: very punchy, extremely expressive, concentrated, as if someone had first cooked it. A blend of triple-sec, espresso, tar liqueur, and once again burnt raisins. Many of them. Finish: long, tending to become a little bitter. Even more burnt raisins. Comments: a rather extreme style that even lovers of the thickest Glendronachs would find, well, rather extreme. There was a 1961 from the same house that had been subtler, and which I had loved (WF 89). Still good.


SGP:661 - 80 points.

Samalens 1995 (42%, OB, Bas-Armagnac, +/-2015)


A larger house. This one came in a carafe, which all in-laws will like. Typical Christmas bottle in France. Colour: amber. Nose: this one's much easier, fruitier, lighter, and more floral. Chamomile, overripe apples, peaches, acacia honey, then a little fudge and the obligatory sultanas. As we sometimes say, nothing to complain about so far. Mouth: rather more tannic, with some black tea and tobacco at first (Gauloise), then some dried tropical fruits, perhaps litchis. Some bitter chocolate too. I had thought it would be easier after nosing, but its still very fine (not sure the in-laws will like it, having sad that). Finish: rather long and, indeed, a little rustic, with notes of pine needles and menthol. That's the wood. Comments: some kind of Janus of Armagnac. Easy bright nose, blacker, more tannic palate.


SGP:561 - 79 points.

Comte de Ferragut 'XO' (40%, OB, Armagnac, +/-2017)


I suppose this is a blend of various terroirs, as it just says 'Armagnac'. This is not a very famous house in France, in fact I had never heard of it before. Colour: gold. Nose: rounded, honeyed, light, rather fragrant. Peonies, acacia flowers, honeysuckle, light honey, golden sultanas, maple syrup. Fine! Mouth: light and easy indeed, yet a tad gritty – which is quite Armagnac – rather on peaches, both fresh and preserved, apples, a touch of hay jelly (try that), and simply grapes. Finish: medium, a tad narrow, on more raisins. A little caramel in the aftertaste. Comments: no problems here, just no real thrills. But no problems.


SGP:551 - 78 points.

Darroze 20 yo 1996/2016 'Domaine de Salie' (49.2%, Darroze, Bas-Armagnac)


A great house, so high hopes here… Colour: deep gold. Nose: of course. Wonderful herbal teas and dried fruits, with a much tenser style, chamomile, hawthorn tea, mint, lovage, crystallised tangerines, then a little earth, wild mushrooms, liquorice wood… This is pretty perfect! Mouth: there, various honeys, quinces, toffee, fir honey(dew), puréed chestnuts, coffee liqueur… All that at a perfect strength. Oily mouth feel. Finish: very long, with some molasses, strong honey (heather and chestnut), more coffee liqueurs… And a lovely earthy aftertaste. Or are these truffles? Comments: this would please any whisky enthusiasts, especially this very one.


SGP:551 - 88 points.

Domaine de Baraillon 10 yo 2003/2013 (42%, OB, Claverie, Bas-armagnac)


This very well reputed little house is located in Lannemaignan. Colour: gold. Nose: a style that's rather close to that of malt whisky, with mirabelles and quinces that remind me of Balvenie. Also cappuccino, toffee, a little cake, butterscotch… Mouth: excellent, rather round and cake-y, but maybe not extremely complex. An earthy side too, some black tea (Assam?), a few tannins here and there… Finish: medium, grapier, with a drop of PX. Slightly drier aftertaste, and some oranges. Comments: really good, just a tad simple. Shall we call it an excellent hipflask Armagnac?


SGP:451 - 83 points.

Domaine de Baraillon 20 yo (42%, OB, Claverie, Bas-armagnac, +/-2015)


Colour: amber. Nose: perfecto! Starts empyreumatically, if I may, gets then more pine-y, with whiffs of thuja, then we find this perfect rancio that only comes with age (ham, morels, roasted stuff), some miso soup, pad Thai, embrocations, Vicks Vaporub, beeswax, linseed oil… Wonderful nose! Mouth: we're touching perfection, and frankly, this could be whisky. Cough medicine, pine liqueur, snuff, very old oloroso, Spanish ham, quinces, prunes, mint, pomegranate… By golly, this is some well-aged spirit! Finish: medium, slightly tannic as any Armagnac should be, but with an easier jammy aftertaste. Liqueur-filled chocolates. Comments: looks like our Californian friends enjoy this wee 'brand' (not a brand, a domaine!) a lot. Well, can't blame them for having good judgment.


SGP:561 - 90 points.

Domaine d'Aurensan 15 yo (44.4%, OB, Armagnac, Ténarèze, +/-2017?)


Indeed another batch. Colour: coffee. Nose: it is drier than its sister, rather more on coffee and prunes, Corinth raisins, and tobacco. Really a lot of tobaccos of all kinds. Then the blackest teas, Russian style. Where have we put the samovar again? Mouth: rounder and sweeter, but there is this bold, thick, almost heavy style again, with sides that remind me of some very old brandy de Jerez. Prunes and the blackest raisins, plus some walnut wine and tobacco. Heavy. Finish: long and heavy indeed, this really is some 'black' spirit, whatever that means. Earthy prunes in the aftertaste. Comments: do you remember the old Macallan 10 year old Cask Strength? Some spectacular 'heavier' Armagnac.


SGP:661 - 86 points.

Domaine de Charron 2005/2018 (50.1%, OB, Bas-armagnac, cask #103)


100% baco, this one that stems from one of our favourite little houses. Colour: gold. Nose: indeed no extremely active oak here, this is a fresher style, with lovely whiffs of peppermint, melissa, chamomile, white peaches, sandalwood, vetiver, hazelnuts and mushrooms. Lovely, as expected. Mouth: ho-ho-ho! Mint-flavoured marzipan, gingerbread, Virginia tobacco, barley sugar, roasted chestnuts, sugar cane… This is very unusual, and very excellent, and very totally in malt whisky territories. A mustardy/gingery touch from the wood that must have been pretty active, after all. Finish: long, rather spicy, but never dry. Always some almonds/marzipan, and an unexpectedly grassy aftertaste. Comments: smart Armagnac, shall we say. Not quite the region's usual style.


SGP:451 - 86 points.

Château de Briat 2004 (OB, Bas-armagnac, +/-2018)


Not too sure about the ABV, but what I know is that this is pure colombard. Colour: amber. Nose: a perfect one again, bright, deep, vibrant, with a style that's going towards whisky, thanks to these notes of vanilla, cedar wood and 'light' sawdust. Superb jams and jellies, with mirabelles, quinces, peaches, and a style that's a tad Cognacqy. Wonderfully Cognacqy. Mouth: indeed, excellent, even if the 'wood treatment' would rather be reminiscent of that of good bourbon this time. Vanilla, coconut, even pineapples… But also white peaches, raisins, medlar jam… This one would rather be some kind of 'world' Armagnac, maybe, perhaps… Finish: medium, with some touches of cedar wood and earl grey tea. Comments: no, it's excellent, fresh, bold, modern, lovable. Very well done Baron de Pichon-Longueville!


SGP:651 - 87 points.

Do we have room for a mad one?

Del Cassou 1994/2018 'Ledaig finish' (48.8%, L'Encantada, Eau-de-vie de Gascogne, lot DC7L001)


I tell you, madness. That whisky people would finish their vodka in Armagnac wood, why not, but why would Armagnac people flavour their noble brandy like this? And naturally, this baby lost its 'Armagnac' appellation. Whisky wood, seriously!? Colour: gold. Nose: it is not a WTF spirit, no it' not. It really isn't, on the nose at least. Sure there is a sourness that's a little unusual, there in the background, as well as whiffs of mentholy balm and massage cream… But all this remains acceptable (and really intriguing – anyway, it must be a joke, let's not take this too seriously…) Mouth: not necessary. Smoky Armagnac, well, okay, you did it dear Encantada, this is funny indeed, but frankly, beyond the good joke, and the nice lemony notes that you wouldn't find in any Armagnacs, I'm not sure I would quaff a whole glass of this. Not that it's flawed, it's just too weird for me. Remember, grape and grain (let alone smoke)… Finish: very long, earthy, rooty, weird, a little difficult. Old celeriac and turnips stewed in tarred water? Mustard diluted in sauvignon blanc? Mercurochrome in green tea? Comments: Jimmy Page with the London Philharmonic, good joke indeed (you know Kashmir…), but L'Encantada's naked Armagnacs are in a whole different league. Very hard to score (bwah) - and what do the old Gersois think of this, down there in Vic?


SGP:563 - 60 points.