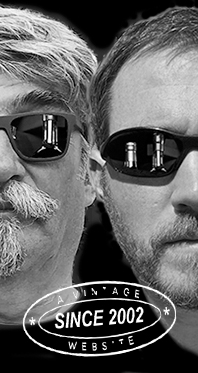 Home
Thousands of tastings,
all the music,
all the rambligs
and all the fun
(hopefully!)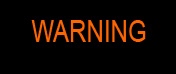 Whiskyfun.com
Guaranteed ad-free
copyright 2002-2017



A little Cognac
to celebrate the New Year

Because in my (relative) youth, having old Cognacs as digestives was mandatory after any New Year's lunch. The family ritual was actually always the same on January 1st, first some late breakfast while listening to Wien's Neujahrs-Konzert on the radio, then apéritif, then lunch, then old Cognacs and Alsatian eaux-de-vie. We've dropped breakfast some time ago. Let's see what we can find as far as good Cognacs go…

Alsatian banquet by Louis-Philippe Kamm, 1926 (Photo: F. Walgenwitz)

A.E. DOR 'Napoléon' (40%, OB, Cognac, +/-2018)


This house was very prestigious a while back, but I have to say I've not heard much of them in recent times. I mean, within the last twenty years. This little Napoléon is a blend of several regions, so not a 'Cru'. I'd add that I had really enjoyed their VSOP last time I tried it, in 2017 (WF 85). Colour: amber. Nose: starts with a wonderful dusty side (old library, encaustic, paper dust), gets then fruitier (the expected juicy peaches), then very floral (many nectars, many flowers), then superbly vinous. We're talking proper old Pinot Gris (not the grigios, okay?) and a little feeling of good pineau des Charentes, which is only natural, is it not. A box of assorted Turkish delights, including the ones that are flavoured with rosewater. Love this very aromatic nose, I hope we haven't started this session 'too high and fast'. Mouth: it's a little humbler on the palate, just a little. Peaches stewed in honey and tangerine sauce, more Turkish delights, more pinot gris (late harvest) and some wonderful blood orange juice. Some white pepper from the oak. Finish: rather long despite the lower strength (but why oh why?) and all on peppered peaches of some sorts. Comments: just impeccable. This little Napo at say 45%, and bang, 90 in my book. Granted, not that that really matters.


SGP:551 - 88 points.

Frédéric Mestreau 'X.O N 28' (42.3%, OB, Fine Champagne, 496 bottles, +/-2018)


A single-cask blend of Grande and Petite Champagne. This old little house has been bought by the well-known house Jean Grosperrin, which simply bodes well for its future and overall quality. But not sure 'N 28' means 1928 this time… Colour: amber. Nose: it's rather a soft and delicate one, certainly less trumpeting than the A.E. DOR, and rather on soft fruit compotes, peaches, honeydew, with whiffs of peonies ad lavender honey (which, as you probably know, does not reek of lavender at all). Really light and delicate. Mouth: starts with touches of small sour fruits, also persimmons, the expected peaches, while it would become a little grassier over time, with delicate notes of white tea, jujubes, red apples… It's really very delicate and pretty lovely. And drinkable, let's be careful. Finish: perhaps a tad short, but really fresh and softly fruity. Persimmons again, small bits of cinnamon cake… Oranges and mead lift it a bit in the aftertaste. Comments: high-quality softer Cognac, shall we say. Delicious and, as we used to say in the 20th century, perhaps a little feminine.


SGP:551 - 86 points.

André Renard 'XO' (40%, OB, Cognac, +/-2018)


I don't know what this is, they call it 'Fine Cognac' but aren't all Cognacs 'fines', by definition? I mean, 'fine' means distilled wine, as opposed to 'marc' or grappa which is distilled grapes. Anyway… Colour: amber. Nose: nice, rounder, less complex than the two first ones, more 'stewed', more on cooked fruits, liquid caramel, maple syrup, honey and muscovado sugar. Nothing wrong with all that, mind you, it's just that there are less asperities in this one, let's say it seems to be a little more commercial, for lack of a better term. Mouth: same feeling, it's good juice, rather soft, nicely fruity, stewed, flawless, without any excesses (boisé and stuff), with a tiny touch of strawberry yoghurt and a small bit of Jaffa cake. Some raisins too, naturally. Finish: a little short, a tad too sweet, but nothing too bad, at all. Comments: average Cognac in the very best sense of that word. Delivers what it's meant to deliver, for a fair price.


SGP:641 - 83 points.

Daniel Bouju 'Très Vieux Edition Dully' (53.4%, C. Dully Selection, Switzerland, 2019)


This dark baby states, on a neck stripe, that this would be 'For whisky lovers, by whisky lovers'. No problems with that! What's more, we Alsatians know that our neighbours the Swiss know their Cognacs as much as they know their Bourgognes and their whiskies. And that they are, ach, err, fast buyers. Oh and that this is a blend of the 1974 and 1984 vintages. Colour: dark amber. Nose: starts all on stewed red fruits. Grandma letting her strawberry jam simmer in her old large copper pan, elsewhere some marmalade and whiffs of menthol and liquorice, also some ultra-ripe red peaches, tamarind jam, a wee glass of traditional guignolet (cherry liqueur), morellos and maraschino, perhaps a smaller glass of proper old PX blended with rancio… All that is luscious and rich, without getting heady at all. With water: some additional freshness. A perfect Zwetschgentarte with almonds and cinnamon, hoppla. Mouth (neat): rather huge and ridden with black cherries, marmalade and small dark figs, with a good deal of black chocolate plus a ristretto. We've known some oloroso-ed Glendronachs that have been a little bit like this. With water: back to Cognac and to mentholated matters. Some pine needles, liquorice, marmalade, mulled wine, cloves and chocolate. Not to mention our beloved chestnut honey, which has always got some oaky tones, as you may know. Makes sense, does it not? Finish: long and very chocolaty, with an earthier and more peppery aftertaste. Comments: this is almost Cognac for sherry monster lovers, so if you're into Glendronach, Macallan of the Gran Reserva kind, or into the heavier Glenfarclas, this is Cognac for you. If you're rather into Glenkinchie, maybe not. Great and smart exercise by Mr. Bouju, shall I add.


SGP:651 - 90 points.

There's another 'malternative-y' new Cognac in this new series…

Grosperrin Borderies D65-A54 (56.7%, C. Dully Selection, Switzerland, 2019)
Interesting to check what the excellent house Grosperrin have come up with for us whisky lovers. I'd bet that it's going to be very different from Bouju's usually heavier style. Naturally, the name does not give you the itinerary from Basel to Zürich via the autobahn, it would rather suggest that this was distilled in the year 1965, and that consequently, it is 54 years old. Let's proceed… Colour: amber. Nose: starts with a rather unusual mix of dunnage and custard, plus fresh laundry. A little white chocolate too, tapioca, balsa wood… Looks like this baby's a little slow to take off, but no worries, we have plenty of time. (after ten minutes)… There, redcurrants, a little grenadine, tiny tangerines, a touch of violet, perhaps lavender… Good, let's make good use of water, if you don't mind. With water: a little tar and rubber would come out and then go away, but a few notes of engine oil and ski wax do remain, as well as tiny floral notes, rather around violets and lavender again. But make no mistake, this is no 1980s Bowmore. Mouth (neat): rather hot. Not a lazy one at all on the palate, on the contrary, this bursts with orchard fruits, greengages, pears, cherries, apples, apricots, gooseberries… The power and the freshness are quite spectacular here, given the older age. I've even found touches of varnish. With water: unfolds on citrus, mostly oranges of all kinds. If the sibling was ex-sherry Glendronach, I would say this is rather ex-bourbon Balblair. No bad name either, I agree. Finish: long, still fresh, maybe more classic Cognac, with many stewed fruits, peaches… A touch of wax and even natural rubber in the aftertaste, all that works very well. Comments: I could not tell you which one I liked best, both being very idiosyncratically malternative-y. And yet so different. Great work by both houses, and by our Swiss friends. These ones as digestives after some proper röstis, ah, yummy…


SGP:651 - 90 points.

… And since we were at Grosperrin's…

Grande Champagne Lot N°39 (44.3%, Jean Grosperrin, 82 litres, 2019)


This rare Cognac stems from a small parcel of demi-johns that were found in the cellar of a small farm in Salles-d'Angle, in the middle of Grande Champagne. The vintage (1939) is pretty symbolic too, is it not? A perfect Cognac to celebrate peace, love and understanding between all people, while hoping that all the forms of fascism and nationalism that we're all spotting here and there on all sides of all seas and oceans will fail miserably in 2020, and will just get nipped in the bud. Let's drink to that! Colour: dep amber. Nose: this is oh so soft, elegant, refined, civilised, sophisticated, and stunningly fruity! Our friends the stewed peaches and melons are loyal to the job, and would come together with notes of hessian, older mead, menthol and liquorice, a touch of camphor, crushed bananas, earl grey, and cigarette tobacco. Al that is exactly not boisterous, and pretty smooth indeed. Very delicate old Cognac, despite the cannons' roar. Mouth: hold on, it's not that soft! It's even a tad rustic for a while, rather on apple peelings and artisanal cider and wine, but it would become a little gentler after a few seconds, with more nuts and all-fruit jams. A perfect example of some farm Cognac that's never been blended away, and that remained a little fiery over the years. While, yes, the nose was way subtler. Finish: rather long, and rather on stewed peaches and apricots. Some cloves in the aftertaste. Comments: best wishes to you all! Let's only hope the world of spirits will become a little more authentic and a little closer to the products, with a little less unnecessary bling than we've seen in recent years. Just like this lovely old Cognac. Santé!


SGP:551 - 88 points.