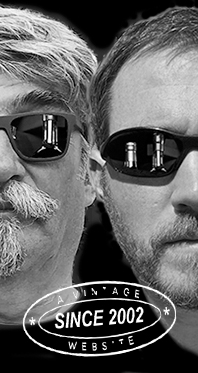 Home
Thousands of tastings,
all the music,
all the rambligs
and all the fun
(hopefully!)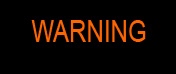 Whiskyfun.com
Guaranteed ad-free
copyright 2002-2017



| | |
| --- | --- |
| | A little bag of young Bas-Armagnacs for the festive season |

Because mind you, in my family, nobody would have dared having whisky under such festive circumstances. Indeed, to the older generations here, whisky was just a cheaper, more rustic alternative to Cognac and Armagnac, so some kind of under-brandy if you will. The usually better-advised late French humourist Pierre Desproges even used to say that whisky was the imbecile's Cognac. How times have changed, says this utter imbecile ;-)!
Let's see what we can find in 'the boxes'…

Fontan 'VSOP' (42%, OB, Bas-Armagnac, +/-2018)


Not a house that's got a very huge reputation, as you can find them everywhere online, even at amazon, but you never know. Having said that, it's own-estate Armagnac. This is young Armagnac (remember old means young in spirits talk). Colour: dark amber. Nose: a feeling of caramel, even boisé perhaps, fudge, baked raisins, cake, then pepper from the oak. Not much fruitiness this far. Mouth: rather jumbled, unprecise, on caramel, oak extracts, pepper indeed, vanilla, cloves, and burnt cakes. Finish: medium, boisé-y and bitterish. Black pepper and bitter chocolate in the aftertaste. Comments: too 'burnt' for me, but still quite loyal, of fair marketable quality. After all, the price is low.


SGP:361 - 70 points.

Fontan 1995 (42%, OB, Bas-Armagnac, +/-2018)
Redemption for Fontan? This is a blend of baco and ugni blanc varietals. Colour: amber. Nose: there, fruit! Stewed peaches and pears, melons, sultanas, plums, then heavy ripe mirabelles (which I enjoy a lot), fig compote, a touch of liquorice and one of almond paste, old school glue, a touch of earl grey… Long story short, the day after the night. Mouth: the oak's a tad loud again, but there's enough fruit to stand the pepper, cloves and coffee dregs that come with it. Notes of pomegranates, pears and peaches again, juicy golden raisins, pears poached in sweet wine, notes of pancake syrup, chocolate… This is clearly better than fair, even if not totally up there the best, in my humble opinion. Finish: medium, sadly too peppery and drying, once again. Loses points here. Comments: too bd it felt a little too 'infused', too oaky towards the finish. It all started pretty well.


SGP:561 - 78 points.

We'll have another go at Fontan, but in the meantime, let's move on…

Loubère 'Cuvée Napoléon' (40%, OB, Bas-Armagnac, +/-2018)
The Paul Loubère estate is located in La Bastide d'Armagnac, in the Landes (West of the Armagnac appellation). Napoléon, like XO, means the spirit is at least 6, but they're usually much older although things may change once the Armagnac lac (loch) gets empty. Colour: deep gold. Nose: another world! This is much brighter, both fruitier and more floral, much more complex, much more aromatic. Big whiffs of wisteria and honeysuckle at first, then mangos and peaches, acacia honey, rubbed spearmint, raisins and plums, and finally, fresh almonds! Impeccable. Mouth: really good, firmer than just '40', with very good fruits starting with pink bananas, then peaches and melons, mint, liquorice, raisins, some resinous honeydew, and touches of apricot stewed in Sauternes. Right, should anyone ever do that, but Sauternes is getting cheaper, so maybe is it time to try that. Finish: long, very honeyed, perhaps a tad too sweet, as if it had been sugared a little bit. I'm not saying they did that. Preserved pineapple. Comments: very good nonetheless, some very aromatic Armagnac and most certainly a proper malternative.


SGP:641 - 82 points.

Delord 10 yo (40%, OB, Bas-Armagnac, +/-2018)


This one by one of the most famous houses. It's a blend of four varietals this time, namely bacco, ugni blanc, colombard and folle blanche. It comes in one of those traditional flat 'basquaise' bottles (a.k.a. tennis rackets). Colour: amber. Nose: we're a bit between both worlds, the fruity freshness on the one side, more toffee and caramel on the other side. This gives a feeling of fresh panettone and kougelhopf topped with honey and maple sauces, while a delicate floral side would need a few more seconds to emerge, with the usual honeysuckle and orange blossom. Some lovely mentholated liquorice would add yet another dimension. Mouth: very good, fruity, almost extravagantly so. All-fruit salad and honey, maple syrup, mead, mirabelle tarte, then a little lemongrass and lemon mint. This one does not feel sauced-up at all. Finish: rather long despite the lower strength, with a little pepper and cinnamon (but much less than in the Fontans). Dried pears and pepper in the aftertaste. Comments: serious Bas-Armagnac, as always at Delord's.


SGP:641 - 84 points.

Château de Laubade 'VSOP' (40%, OB, Bas-Armagnac, +/-2018)


A brand that's widely available in France. The Laubade estate, located in Sorbets, is the largest in Armagnac. Colour: straw. Nose: this is much fresher than all the others, much more on grasses and herbs, leaves, fresh orchard fruits (gooseberries) and white peaches. It's also got the traditional mentholy side in the background, as well as these whiffs of fresh almond that are always welcome. Armagnac totally au naturel this time. Mouth: you could almost believe this is a young Speysider, it's even a tad malty at times. Good grass again (so to speak), green pears, plantains, fresh figs, green tea, a touch of curry… Finish: rather long, with some white pepper, green apples and pears, and plums. Green pepper in the aftertaste. Comments: a very good and intriguing young Armagnac without any toffee, caramel, raisins, or even honey. Shall we call it 'honest'?


SGP:451 - 82 points.

Comte de Lauvia 'Hors d'Âge' (40%, OB, Armagnac, +/-2018)
Comte de Lauvia, in Eauze, are 'éleveurs', they do not make their Armagnacs. A bit like, say Gordon & MacPhail. This should be pretty older, perhaps around 20. I have to say Lauvia's younger 'Réserve' had left me coldish. Colour: dark gold. Nose: it's a pretty delicate one, rather floral this time again, with orange blossom and perhaps elderflowers, going on with a few acidic fruits (kiwis, apples) and some lighter acacia honey, as well as fresh almonds and green walnuts. That's a rather refreshing combo on the nose. Perhaps a touch of beer and ham. Mouth: good, just a tad 'mixed', in the sense that no obvious flavours do emerge. Stewed fruits, nuts, herbs, then more spices from the wood, around cinnamon. Certainly good, but perhaps a little shy in the the eyes of a seasoned malt drinker. Finish: medium, with some liquorice and honey-sprinkled cinnamon cake. Comments: I believe that with this quieter kind of profile, a few extra-% would be welcome.


SGP:451 - 79 points.

Good, looks like we're going in circles here. So as we're only having room for one more, and since we're in the midst of the festive season, why not select something a little more spectacular?...

Domaine de Baraillon 1900/2019 (42%, OB, Bas-Armagnac)


That's right, this is much older than any Chinese Billionaire's oldest genuine Macallan. Emphasis on 'genuine'. Now I'm not sure whether this jewel was still lying in wood or if it had been transferred into demi-johns, but what's sure is that it's extremely old. It was only bottled in February this year, without any sorts of crystal involved, any kind of bling or fanfare, or any deafening PR. And, apparently, at a very fair price. Colour: dark redder amber. Nose: do we believe in miracles? Look, if this was not coming from some impeccably trustworthy source, we could believe it's from a fake bottle, refilled with much younger – albeit brilliant – Armagnac.

It's not even very ranciotty, rather full of preserved fruits, chiefly peaches and melons, as usual, then apricots, mirabelles and pears. A second layer would rather involve several honeys and meads, and various jams and jellies (and milk jam), while a third one would display many herbs and flowers, dandelions, wisteria, jasmine, buddleia… Also several kinds of small fresh and dried figs. What's really striking is that while its very complex spirit, it's never fragile, never tired, and never disjointed. 1900, imagine! After ten minutes, becomes a tad reminiscent of old red Burgundy, with a mushroomy/game-y side.

Advert for Armagnac, circa 1900. 'Damn! No dough! Don't get mad, Fine Armagnac is a true treasure.'

Mouth: seriously! What's rather reassuring is that you do feel it went over the top quite some time ago already, so that's it's definitely very old. Notes of strong black tea, raw cocoa and Gauloise-type brown tobacco give it away, but it would never hunker down on your palate, while some awesome small berries start to occupy the center of the stage. Blackberries, blueberries… I'm also finding some old rancio this time, toffee, chestnut honey, walnut wine, and more tobacco. Tends to become rather drying, but the contrary would have been suspicious, if you ask me. Finish: rather long, incredibly fresh and floral. Some very old sherries (not brandies de Jerez) can be a bit like this. I especially remember some ultra-old Palo Cortados by Barbadillo. A lot of coffee and chocolate in the aftertaste, not to mention pinesap, which is not uncommon in very old brandies. Comments: I find it a little vulgar to dare scoring this piece of art. I am a little embarrassed about this, please do not hold it against me (oh, let's cut the act, S.)...
SGP:561 - 90 points.

Good, we'll try to do some fine old Cognacs on January 1st.