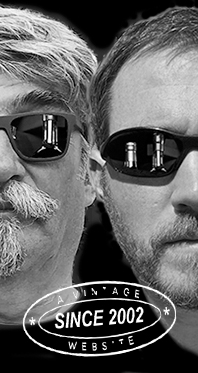 Home
Thousands of tastings,
all the music,
all the rambligs
and all the fun
(hopefully!)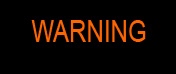 Whiskyfun.com
Guaranteed ad-free
copyright 2002-2017



Malternatives: a little sack of Cognac

Not particularly proud of that one either… And it's going to be almost a one-bottler show today, but first our traditional aperitif…

Forgeron 'Napoléon' (43%, OB, Cognac, Grande Champagne, +/-2017)


Own estate Cognac. Matured for around 15 years, this one bears the 'N' seal, which means Napoléon, which means… not much, really, expect that the Cognac must be at least 6 (now 10 since 2018). The house Michel Forgeron is located in Segonzac. Colour: deep gold. Nose: extremely well-rounded, smooth and mellow, rather on acacia honey and dandelions at first, with a little fudge after that, then the usual preserved peaches and apricots. Very easy, pretty fresh. Mouth: pleasant, with a few oak spices at first, then those preserved peaches and apricots again, a spoonful of honey, and quite some cinnamon in the aftertaste. Classic, easy, perhaps a little caramelly in the end. Finish: rather short, with a little tea (oak) and cinnamon in the aftertaste. Comments: no shocker but it goes down well and keeps your palate relatively fresh. Not very 'malternative', having said that.


SGP: - 78 points.

Jean-Luc Pasquet 'Lot 62' (41.9%, La Maison du Whisky, Through The Grapevine, Cognac, Petite Champagne, 2019)


We've had a few official Pasquet lately and enjoyed them all, especially a magnificent 'Très Vieille Réserve' (WF 91), but this one's just been independently bottled by LMDW. Colour: amber. Nose: mangos, oranges and peaches, what more would you want from a 1962 Cognac? Agreed, a lot of smaller, subtler notes, but the base here is first class. And so, we're also finding honeydew, honeysuckle, wisteria, old Sauternes, rose petals, touches of mint and camphor, a little patchouli (peace and love!), ylang-ylang… What a nose! Mouth: it's got a few green tannins at first – remember it's almost 60 – but that's nothing. Some wonderful touches of pear peels, very fresh walnuts, hints of gritty calvados, damsons, then rather peaches again, with a little cocoa and roasted chestnuts. It's rather less emphatically fruity on the palate, but that was to be expected, I would say. Finish: medium, with touches of Turkish delights and the usual cinnamon. White pepper and strong Assam tea in the aftertaste. Comments: pst, 235 euros. Not 100% sure about the A.B.V. though, but it's 'naturally low'. Nose 91, palate more like 87, so…


SGP:561 - 89 points.

And now a funny quartet by you-know-who…

Distillerie Charpentier 35 yo (54.2%, Cadenhead, Cognac, Petite Champagne, 2019)


£111.60, just saying. All the previous Charpentiers by Cadenhead have ranged from very good to pretty stunning in my book. Oh, and this is a single cask. I'd be curious to know if these are 'early-landed' Cognacs, so partly if not almost totally aged in the UK. Colour: deep gold. Nose: it's a slightly more rustic style, but it's also more malternative, with a few more 'deviant' aromas such as rubber and putty. Whiffs of agave juice too, chestnut honey, a little paraffin, peach skins… With water: a wee metallic side, kiwis, a little aguardiente… This is truly 'meta' indeed. Mouth (neat): drop all that, this is full of herbal teas and tropical fruits. Mango peels, chamomile, even banana skin, then tiger balm, cough syrup, wee drops of chilli sauce (oak), cocoa, nutmeg… With water: hallelujah, we're now on some 100% Cognac, with beautiful apricots, raisins, prunes, and a touch of chocolate. Finish: long, never exactly oaky despite this obvious tea that's pretty black. Only the aftertaste is a little gritty. Comments: it's a draw.


SGP:561 - 89 points.

Distillerie Charpentier 40 yo (61.6%, Cadenhead, Cognac, Petite Champagne, 264 bottles, 2019)


£111.60, just saying (no typo, not copy-and-pasting that went wrong). As for the strength, we're about to file some complaint. Colour: deep gold. Nose: not a drop of varnish, not one of kerosene, rather a gentle, almost smooth blend of flower syrups (mullein) and greengages. A little constraint, maybe, but that should be the insane strength. With water: kiwis and apples. I thought the 35 was ampler and wider, not the first time this happens with old spirits, very old is not always nicer than old. Mouth (neat): huge, indeed a little glue-y now, with williams pears (you'd rather expect that from a young spirit – or from williams pear eau-e-vie, naturally) and some kind of honeyed and mentholated apple juice. Not too sure, let's add water… With water: we're more in the style of the 35, with raisins and peaches, but with these tiny drops of chilli sauce again. Or Tabasco? Harissa? That works, mind you. Finish: long, curiously smoother and rounder. Honey and maple syrup, just a touch of cedarwood and cloves. Comments: I tend to prefer the 35, by an extremely tiny margin. But it's brilliant Cognac, for sure. Accumulate.


SGP:461 - 89 points.

Distillerie Charpentier 45 yo (61.6%, Cadenhead, Cognac, Petite Champagne, 2019)
61.6% at 45 years of age? Did this baby age in Guyana? This one's much more expensive though. £136., yep. Colour: deep gold. Nose: raisins, fir smoke, stewed apricots, jasmine, white chocolate. With water: very subtle teas, benzoin, a wee touch of musk, putty, a drop of ink, a little metal polish, copper coins… Mouth (neat): marmalade, raisins in rum, cinnamon rolls, stewed rhubarb, white pepper, soft Espelette chillies, paprika. With water: some menthol coming through, some liquorice as well, more marmalade, Szechuan pepper, grapefruits… This one has become totally malternative. Finish: long, dry, on coffee beans and cocoa at first, then marmalade with cloves, caraway and pepper. Comments: still a wee tad rustic, but we're approaching stardom in my book.


SGP:561 - 89 points.

Distillerie Charpentier 50 yo (62.4%, Cadenhead, Cognac, Petite Champagne, 2019)


LOL, the older, the stronger. Tropical aging? Kentucky? The Sahara? I won't even mention the price, you would believe I am laughing at you. Colour: deep gold. Nose: rather less fruits, and rather more cakes, especially Jaffa cakes, sponge cake, a little apricot jam, and more menthol and pine resin than in the others. Mind you, it's 50. With water: indeed, menthol and resins, cough medicine, Vicks, Jägermeister Director's Own Selection (don't' check that, pure invention), eucalyptus, then whiffs of old roses and honeysuckle. Beautiful. Mouth (neat): yess! Menthol, embrocations, liquorice, pine tar, oranges, shoe polish, herbal liqueur, tobacco… With water: there, more tar and resins, plasticine, polish, all that over a good amount of apple and orange compote. Some touches of vanilla too. Finish: rather long, drier, with more cocoa powder, ground coffee, and cinnamon, but there's some extraordinarily resistant note of grapefruits that keeps it kind of refreshing. Comments: there, this time, it's the older baby that won it. No no no, that's not always the case.


SGP:462 - 90 points.

We'll have another flight of old Cognacs before Christmas. Meanwhile, à la vôtre !