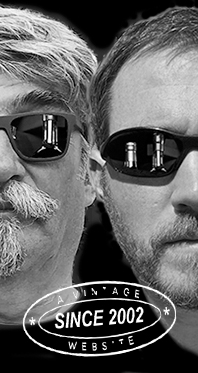 Home
Thousands of tastings,
all the music,
all the rambligs
and all the fun
(hopefully!)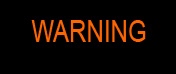 Whiskyfun.com
Guaranteed ad-free
copyright 2002-2017



Ben Nevis by indies, part two

Because we have a lot of BN.

Ben Nevis 20 yo 1998/2018 (52.1%, Liquid Treasures, bourbon hogshead, 199 bottles)


These snakes on the labels make us think of Adam & Eve, don't they? Any subliminal message behind that? Colour: gold. Nose: straight, metrical ex-bourbon great spirit. I mean, it goes straight to the point, with waxes, oils, oranges, and bouillons. With water: narrower. Sunflower oil and vanilla. Eh? Mouth (neat): look, there was a problem with the stencils – or the papers – as this is clearly Clynelish. Okay, it might be a little dirtier than Clynelish, but this is the style of malt whisky I'm in love with. With water: don't drown it. I mean, it's an idol with feet of clay, don't mess with H2O. Well, drop H2O. Finish: medium, easier, waxy. Apples, for the first time. Comments: lovely, but it tends to play hide-and-seek with you. Bugger!


SGP:461 - 87 points.

Ben Nevis 27 yo 1990/2018 (58%, Archives, hogshead, cask #22, 236 bottles)


I see no reasons why I haven't tried this one before. Maybe because there's food on the label? Or because our Dutch friends have already issued many great BNs? Colour: full gold. Nose: oooh! Rhum agricole, proper butter, mirabelles, sunflower oil, mochi (that Japanese pastry that's full of bean paste), and fresh high-end mushrooms. Caesar's mushrooms (the best mushrooms in the world, trust me). With water: joy. Mouth (neat): please call the Anti-Maltoporn Brigade, but tell them I'm armed. Amazing whisky, with a fabulous earthy waxiness. As usual, oranges complementing the whole thing. With water: right, a little too much pepper, perhaps, but all the rest is fantabulous. Imagine some kind of soup, or rather bouillon, with sliced mushrooms, duck fat, citronella, truffle oil, and Thai basil. Or something like that. Salt as well. Finish: long, immaculate, perfect, waxy, orange-y. Comments: incredible, perfect, rejoicing.


SGP:562 - 91 points.

Next… Oh great, an old official!...

Ben Nevis 26 yo 1973 (52,7%, OB, cask #747, 252 bottles, +/-2000)


Some sister casks, that I have tried around fifteen years ago, had been brilliant (90-91) so we're pretty confident here… Colour: full gold. Nose: I sometimes say that old spirits converge, and indeed, in this case you'd be forgiven for thinking that this is some old rum, or even cognac. Amazing notes of quinces (best of class within all descriptors for whisky), softer earths (light garden peat), apricots and mirabelles, mushrooms, some smoky oils, castor oil for sure, old leather, the subtlest green teas of China… well, oh wow! With water: parsley and sorrel soup, shall we say. Mouth (neat): wait wait wat, there's something a little wrong here, which is not uncommon with older Ben Nevisses. Rubber, plastics, soap… In short, water's more than needed. With water: phew! Not that this is perfect, and indeed some whacky sourness remains there, but the rest improved, thanks to some friendly oranges and walnuts. I'm not sure, to tell you the truth. Finish: rather long, salty, sour, rather on concentrated miso. You know when you don't add enough water to the miso powder. Comments: what was that? Were you testing me?


SGP:372 - 84 points.

Ben Nevis 1995/2017 (52%, Whisky Club Luxemburg, cask #0571, 329 bottles)
Another one that I was meant to taste much earlier. Apologies, Luxemburg. Colour: pale gold. Nose: oh yeah, Swiss cheese, Comté, vin jaune, acetic stuff, gym socks, balsa wood, sour cream, Buckingham (not really)… With water: doughs at the baker's and sawdusts at the carpenter's. Mouth (neat): love it and lol it. Sour woods, sour creams, sawdust, tequila Anejo, cracked pepper, caraway liqueur, gingerbread, speculoos… What was this, Luxemburg? With water: more dough, fresh scones, cinnamon rolls, custard… Finish: medium, rather on cinnamon and sawdust. Comments: Jean-Claude Juncker's own cask? An intriguing drop, for sure, but it's all a bit shaky here and there, I would say. Love it sometimes, hate it at other times.


SGP:462 - 82 points.

These Ben Nevisses can be tiring! Let's have a last one, then more tomorrow. Perhaps.

Ben Nevis 27 yo 1990/2018 (59.4%, Signatory Vintage, 30th Anniversary, cask #1505, fino sherry butt, 593 bottles)


Our pal Angus already tried this one for these modest pages, and loved it (WF 91). The problem is, I trust Angus, but you just never know.. Colour: amber. Nose: I see, cigars, teak oil, game, leather, fresh concrete, cigarettes, Grisons meat, cigar boxes… With water: gets ultra-gamy, which some people will find a little challenging. Wild boar pâté. Mouth (neat): ouch, this is marvellous, and rather within natural wine territories. Smoked almonds, bitter oranges, yeasts, smokes, sour citrus, thyme, slivovitz… and perhaps even Marmite. With water: perfect dry white wine. Very dry. Ultra-dry. Finish: getting extreme. Salt, spinach soup, roasted nuts, acidic coffee, more Marmite, balsamic vinegar… Comments: what a fighter again! I guess you could drink this with natto. Now who' crazy enough to enjoy natto?


SGP:462 - 90 points.