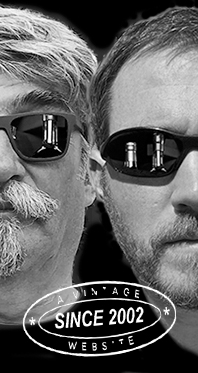 Home
Thousands of tastings,
all the music,
all the rambligs
and all the fun
(hopefully!)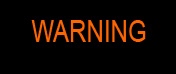 Whiskyfun.com
Guaranteed ad-free
copyright 2002-2017



Genuine Japan,
more crazy Chichibu



So more Doritos-whiskies. Any flavours, any kinds of casks! And always a lot of fun, and some stunning ones when they remain close to the rather pristine distillate.

Chichibu 6 yo 'Paris Edition 2019' (50.3%, OB, Japan, 1757 bottles)
A blend of seven bourbon casks with just a bit of mizunara (probably unnecessary) from two barrelheads. It was instant love when I first tried it at WL Paris, which was why I included this baby within top 3 during the 'masterclass' (again, hate that word) that we did there with Dave Broom. Colour: gold. Nose: totally on warm sawdust, vanilla, brioche, fresh croissants, all kinds of fresh breads, just a little nutmeg from the oak, some mashed potatoes, and just a wee spoonful of mashed Jerusalem artichokes. With water: IPA, pumpkin velouté, vanilla, Gueuze… Mouth (neat): mirroring the nose, descriptor for descriptor. Bread, banana, croissants, vanilla, mashed roots, warm butter, crème dessert (we have Mont-Blanc here)… With water: gets brighter and spicier, all for the better. Lemons and curry, brown bread, more mashed roots (celeriac, turnips, potatoes, carrots) with a little honey and sweet ale. Finish: medium, with some nutmeg as the signature. Comments: you gotta love very bready whiskies. If you do, try to get this one (while avoiding the nasty flippers).


SGP:551 - 90 points.

Chichibu 7 yo 2012/2019 'Intergalactic Edition 1' (63.5%, OB, bourbon, peated cask, cask #2112, 182 bottles)


Another retro-futuristic label, I have to say I'm a total sucker for retro-futurism. Read old books or magazines about the future written by utter experts, and you'll always have good laughs. Where are those individual flying scooters? This one's been aged (or just finished?) in ex-peated Chichibu casks, so some very good recycling here. Chichibu too are saving the planet… Colour: white wine. Nose: luminous, clean, pristine, on soot, ashes and coal smoke. You do not need much peat to come up with a proper peater, do you. With water: ditto. And fresh celeriac and horseradish. Mouth (neat): I hate to say that I'm finding this extraordinary. This baby cuts you in halves with only lemons and peat. The thing is, the proportions are perfect. With water: game set and match. Holy featherless crow! A little manuka honey, that's cool. Finish: long, incredibly precise and vertical, mineral, what we call blade-y. In that case that would be a katana, Kill Bill-style. Comments: to very young malt whisky what a proper tourbillon is to watchmaking. Oh forget…


SGP:463 - 92 points.

Could we have some funnier, more Dorito-y Chichibu please?

Chichibu 8 yo 2011/2019 'Intergalactic Edition 2' (55.8%, OB, Belgian stout barrel, cask #4549, 236 bottles)


This is clearly one of those LOL-bottlings that could make a brick wall convulse with laughter, if you ask me. Nothing against Belgian stout beer, naturally. By the way, we're still waiting for that Chichibu surströmming cask… Or a durian finish, or elderberry wine casks, or whelk soup wood… Colour: gold. Nose: menthol and sour wood, that's bizarre. Old butter, rhubarb wine, humus, patchouli, mould, kombucha (hey, a kombucha cask, ideas ideas…) … With water: rugby changing room. Yeah, hockey too. Mouth (neat): it's kind of good, but it's nasty. Akin to strawberry and mustard, chocolate and ham, or vanilla and soy sauce. Makes you scratch your head. Again, it's not that it's 'bad', it's just that the great malt whisky plus the (probably) great bear create a feeling of… that's hard to describe… perhaps of a tiny ex-soviet republic's national liqueur? Made out of fermented reindeer milk, gunpowder and local herbs? With water: oh, what a recovery! Much better, albeit a tad too oaky, sour, and beerish for me. Nice sour/fermenting citrus. Finish: rather long, a kind of blend of sourdough with citra hops and lemon juice. Tannins in the aftertaste. Comments: I understand the hype, but I do not need this and find the baby, err, superfluous. Edition 1, anytime. Pst, I'm sure you could get empty Alsatian sauerkraut barrels for pretty cheap!


SGP:551 - 76 points.