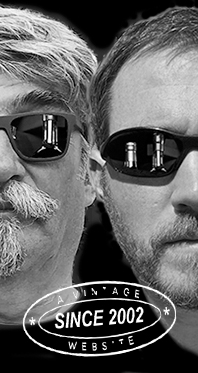 Home
Thousands of tastings,
all the music,
all the rambligs
and all the fun
(hopefully!)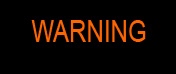 Whiskyfun.com
Guaranteed ad-free
copyright 2002-2017



| | |
| --- | --- |
| | (Partly) Genuine Japan, today Kirin's Fuji |

We'll have both some grain and some malt, all proper Japanese whiskies, and even some 'single blends' if the God of whisky lets us live until then.

Fuji Gotemba 'Single Grain Blender's Choice' (46%, OB, 420 bottles, 2015)


Colour: straw. Nose: not exactly oak juice, and there's even a rather pleasant note of hot brake pad, but it remains grain, so some whisky that's relatively thin. A curious touch of smoked maize in the background. Well, if you really need grain and you haven't got any 1960s-early 1970s Invergordon at hand, this could make for an acceptable alternative. Mouth: same feeling, this is some acceptable grain whisky, despite the obvious oak that gives you the impression of quaffing, well, oak juice. Sawdust and orange squash, some burnt maize bread, a touch of glue. Well, something reminiscent of glue. Finish: medium, oaky, pretty bitter. Haribo stuff in the aftertaste. Comments: I'm moderately enthusiastic here, as expected, but as we often say, we've seen many worse grain whiskies.


SGP:461 - 76 points.

Fuji Gotemba 'Single Malt Blender's Choice' (46%, OB, +/-2016)


Just one question, do they really blend at 46% vol.? Colour: pale gold. Nose: it's different, starting on Swiss cheese and paraffin, and going on with a few acetic notes and some pastries. A little mead as well, thick beers, and some natural marshmallows as well as custard and coconut. Could be nice on the palate, let's see… Mouth: it's rather fine, and pretty much on beers and fresh oak. Dry white pepper, cocoa powder, then kiwis and other greener fruits. Greengages? But it would remain oaky all along, with this feeling of sucking sawdust. Finish: rather long, but bitter and oaky. Drying aftertaste, with notes of plasticine. Comments: once again, I'm mildly enthusiastic here. Not bad but rather for fans, I would say.


SGP:371 - 77 points.

They bottled other such sets later on, let's see…

Fuji Gotemba 'Single Grain Distiller's Select' (52%, OB, 2017)
Colour: gold. Nose: it's rather richer and thicker than the one at 46% vol., with many more cakes, chocolates, notes of pinesap, and simply bourbon. Could have been bourbon, really. With water: vanilla and sawdust up, but no precursors of bitterness this time, and no excessive oak. All fine this time… Mouth (neat): indeed, bourbon. A little varnish, vanilla, violets, bread (rye), lavender, liquorice allsorts and grated coconut. It is good. With water: so much better than the Blender's Choice! Good easy roundness, again a feeling of rye, sweeter spices, touches of pink grapefruits, a drop of geranium essence (flowers)… Finish: medium, balanced, firmer you're your usual grain whisky, with some fudge and toffee. Comments: all pretty fine this time, this is grain whisky that I could drink (and not just taste).


SGP:551 - 84 points.

Of course we'll have the malt…

Fuji Gotemba 'Single Malt Distiller's Select' (49%, OB, 2017)


Let's see whether this is a step up from the Blender's Choice once again… Colour: light gold. Nose: you bet! Everything's better mastered here, with one main asset: it does not reek of new oak. Lovely mildly medicinal touches, a little smoke, a little sea breeze, some camphor, seaweed, eucalyptus… It's clearly more 'Japanese', I'm even finding echoes of Hakushu. Not a bad sign. Mouth: it's a very different malt whisky indeed, much more to my liking, salty, brine-y, with some lemons, chalk, marmalade, cough syrup, even a wee drop of mezcal. Really very good, would we not know that this was distilled in Japan, we would have thought it was some very good imported Scottish malt. Finish: rather long, on some kind of smoked limoncello, then cough pastilles. A little more oak in the aftertaste, but that's fine, no sawdust juice at all this time. Comments: this one's excellent, in my opinion. Well selected, Mr. Distiller! It's just a shame that neither ages nor vintages are displayed, while the whisky would deserve them, however young it is.


SGP:362 - 86 points.

Fuji Sanroku 18 yo 'Small Batch Blend' (43%, OB, 3000 bottles, 2016)


Okay, this should be Japanese, but it says on the label 'Blended and Bottled by Kirin'. Not 'distilled'… So, who knows? All Japanese blends and blended/pure malts have now become suspect, I'm afraid… So please friends, do something, find a badge, an appellation, a GI, whatever! Colour: gold. Nose: top notch blend, no question about that. Mangos, mint, eucalyptus, honeydew, copper, incense, vanilla, and wood smoke. Elegant, complex, refined, subtle. Mouth: very good, malty (60%? 70%, more?) with a perfect fruity combination involving mangos and papayas, oranges, guavas, and half a litchi. The oak feels a bit in the background, but that's the fate of many a Japanese whisky – some oak that may give it away, this ought to be proper Japan whisky! But let's not insist on that or all the brand-building crooks and forgers will start to add sawdust to their miserable juices. Finish: medium, slightly mentholated. Chestnut honey and gingerbread. Comments: I find this baby excellent. Great work Mr. blender, this time!


SGP:561 - 87 points.

While we are at it, we could also try some blends from Kirin's that are not labelled 'Fuji'. While praying… Oh and remember Kirin had bought Karuizawa back in 2007, so who knows, maybe is there a little Karuizawa in these blends… And perhaps was there some Karuizawa too in the perfect 18 yo!

Robert Brown (40%, OB, Kirin, blend, +/-2010?)


A cheap blend by Kirin Distillers. To be honest, I doubt it's Japanese. Colour: straw. Nose: seriously, it's honest, with the expected vanilla and bread. Some say they use a lot of Canadian whisky in Japan, so this could well be Canadian. Mouth: not bad at all! Good light smoke, apples, toasted brioche, vanilla, a sourer fruitiness, drops of orange syrup… What's sure is that it does not taste Scottish, so indeed, Canada is an option. Some even mention India. Finish: short but clean, round, vanilla-ed. Caramel and millionaire shortbread. Comments: nothing to write home about, but it's fair whisky, pleasant and with good balance. Now it isn't Brora either…


SGP:441 - 78 points.

Fuji Gotemba 'Kunpu 2016' (40%, OB, blend, 4800 bottles)


What's unclear is whether this is a blend of grain and malt from Gotemba, or if it was blended with 'something else'. The blurb on the label is very fuzzy, 'a special whisky uniquely blended to complement the character of the hand selected malt whisky casks'. What? Colour: gold. Nose: pretty fresh, a little too oaky at first, a little metallic as well, with growing notes of cardboard and sawdust. Not a nosing whisky, and probably with a solid amount of grain whisky inside. Mouth: some good maltiness at first, but some bubblegum and popcorn is soon to take over and to make this combo excessively grainy. Sugar. Finish: short, sugary, thin. Banana sweets. Sawdust in the aftertaste. Comments: nope. This is some very average blend that's packaged as if it was one of the crown jewels. A rather poor little whisky, in my opinion.


SGP:530 - 69 points.

Fuji Sanroku 'Signature Blend' (50%, OB, +/-2019)
Is this fully Japanese or just another sleigh of hand? Who knows? I know we had said we'd only have genuine Japan whiskies, but indeed we have neither proof nor even remote suggestions that this is properly Japanese. It doesn't say 'distilled in Japan', only 'blended and bottled by Kirin'. Bah, let's try it… Colour: straw. Nose: dough, bread, liquorice, earth, oak, chocolate, pears, and vanilla, with a touch of mint. With water: more beer and pear juice. Pear cider, in other words. Mouth (neat): hints of tropical fruits, oranges, mangos, bread crumbles, and a very moderate graininess, which is always better. With water: yeah, fruity, with some heavily vanilla-ed whiskies in the background. That part feels sourced, but that's just an impression. Finish: medium, rounded, sweet, vanilla-ed. Comments: a little soulless and thin, and it's at €75, that's twice the price of a similar NAS blend from Scotland, which really smells funny. You decide.


SGP:441 - 72 points.

Mount Fuji's really getting expensive these days! A last one…

Fuji Sanroku 'Non Chill Filtered' (50%, OB, blend, +/-2015)


Colour: gold. Nose: similar but a little more austere, with many less pears, and rather more oak. With water: unnecessary. Mouth: almost the same whisky as the 'Signature'. Not much to add. Finish: similar. Perhaps a little more oak? Comments: it's not that these whiskies are bad, they are not, it's just that 1. The sources are uncertain, 2. There's no age statement, and 3. They are (yawn) a little boring. If I may.


SGP:441 - 72 points.

Kirin 'Pure Malt Whisky' (40%, OB, +/-2018)


Some 'say' this is pure Fuji-Gotemba, but why wouldn't they have written 'single malt' then? The bottle's lovely, having said that. Colour: straw. Nose: fresh, clean, porridge-y malt whisky, nice, with notes of apples and a little orange juice. Nice indeed, but not sure I'll remember it tomorrow. Mouth: it's fine, there's some good malt in there, with a honeyed minerality. No obvious Japan-ness that I can detect, but that may be me. Good politics. Finish: short, but fine, on oranges and honey. Oranges will save the world. I mean, they'll save average whisky. Comments: another one that's a little unnecessary, without much character, but perfectly all right. For once, the price is relatively okay(ish).


SGP:451 - 78 points.

I promise this will be the last one…

Kirin 25 yo 'Single Grain Small Batch' (46%, OB, 2015)


This baby's said to be bourbon-style Japanese whisky. Let's only hope it's not simply… bourbon. Well, let's not be bad guys again, I'm sure it isn't s this time, as it says 'distilled and bottled by Kirin Distillery Co.' Which tells us more about the bottles that just say 'blended and bottled', don't you think? Maybe not, oh it's all so shady… Colour: gold. Nose: listen, this is marvellous! Phew! Wonderful floral notes (honeysuckle first, then lime and orange blossoms), white chocolate, honeys, a pack of Jaffa cakes, madeleines, fresh sponge cake, a touch of chardonnay, custard… There, now we're talking! Mouth: one of the best grains I could taste this year, and it didn't even need sherry. Now it's also fatter than your average grain, richer, with even more Jaffa cakes and various honeys. There is the signature oakiness, but this time it's all under control, despite the twenty-five years in wood. Also maple syrup. Finish: medium, rounded, with some sugarcane juice and always these wonderful honeys. Comments: if like me, you rather hate grain whisky, try to try this wonder. The only problem is that you'll have to shell out more than €1,500, which is just daylight robbery if you ask me.


SGP:641 - 88 points.