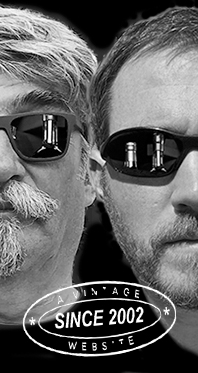 Home
Thousands of tastings,
all the music,
all the rambligs
and all the fun
(hopefully!)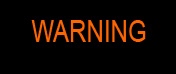 Whiskyfun.com
Guaranteed ad-free
copyright 2002-2017



Just that, young distilleries from the British isles and Ireland.

Daftmill 11 yo 2008/2019 (55.5%, OB, for The Whisky Bars of Scotland, bourbon, cask # 068/2008)


The whisky bars of Scotland? That's virtually everyone up there north of Borisland, is it not? Having said that, no need to tell you about all the good I think of Daftmill again, so let us proceed. Colour: gold. Nose: shh, this is perfect, let's not disturb it. Citron, vanilla pods, baguette dough, fresh panettone, lemon sherbet, celery, carrot top… Shh… With water: wet sand, green pepper, toolbox, kale, watercress… It's all so subtle, so delicate… Shh… Mouth (neat): lemon butter, angelica, fennel, lime, grapefruit… shh… With water: a little more on the peppery side. Peppermint and sawdust, this is where it starts to get kind of destabilised. It's the trickiest part with almost any whisky, when you just added water and you take your first drop. Having said that and despite some marginally excessive woodiness, it remains fresh and vibrant like a good Chablis. Finish: long, pretty perfect, on lime-y grasses and fruits. Comments: superb whisky, with just a little too much active oak for my taste, but I guess it's impossible to get that exactly right when you produce only a few casks every year. Unless someone smart invents a device that would take any excessive oak out of whisky.


SGP:551 - 89 points.

The Lakes 'Whiskymaker's Reserve No.1' (60.6%, OB, England, 2019)
These good people south of the border 'practise holistic whisky making', but they decided to mature their first expression in PX and red wine. All right then, I suppose we'll just have to wait a little longer to get a better grasp of their distillate. No problems, In the meantime… Colour: amber. Nose: perhaps a little crayony at very first nosing (cedar shavings, lead) but more importantly, it is not actually vinous, phew. Brownies, vanilla, cocoa, toffee, roasted pecans… With water: it does swim well, getting breadier, with some pumpernickel, then fruitcake and a little pinesap. Seems to be integrally cask-driven. Mouth (neat): the PX sings loudly I have to say, and so do the oaks. Cherry cake, ginger, nutmeg, cinnamon, leather… It reminds me a bit of some of Lark's early offerings. With water: the best part despite the heavy oak spices. Plum cake and allspice, cloves, cinnamon… Finish: very long, sour-sweet, and pretty peppery. Comments: just the opposite of the Daftmill, which was much more distillate-driven. Having said that I do rather enjoy this highly extractive style, I just hope the oak came from some sustainable forests.


SGP:571 - 80 points.

The Lakes 'Whiskymaker's Reserve No.2' (60.9%, OB, England, 2019)


This one was matured in PX, red wine and bourbon. I just hope the bourbon part was very significative. Colour: reddish amber. Nose: quite bizarrely, I find it even more wine-led than No.1. Cherry stems and leaves, oak, black currants, but then I find fudge and coffee, which I like much better. Needs a little time… With water: water works extremely well, I have to say. Walnut cake, butterscotch, touches of rum, allspice, muscovado caramel… Mouth (neat): the very active oak is running the show, with the wines as first assistants. Not much to say about the distillate, but at least it does not clash with the boisterous casks. With water: once again, water works very well. Many red fruits do come out, which in theory, I do not like too much in whisky, but which would just work in this very case. Reminds me of the Tasmanian Lark once again. Blueberry jam (watch your teeth), cherry liqueur, raspberry eau-de-vie… Finish: rather long, with blood oranges and pepper this time. Works. Comments: phew, water was needed indeed. At 60%+, no wonder.


SGP:561 - 84 points.

Waterford 3 yo 2016/2019 'Ratheadon' (50%, OB, Irish, sample bottle)
You won't find this baby in retail, but indeed it's old enough to have become 'whiskey'. All the barley stems from one single farm, but four different kinds of wood have been used (American, new American, French, and VDN, which means Vin Doux Naturel, I suppose), so not totally sure the 'single terroir' will have its say, although it will for sure in my head. Colour: straw/gold. Nose: I am instantly reminded of our Domaine des Hautes-Glaces here in France, with this very natural -some would add authentic – combination of pure barley, bread, and soft oak. The casks had good manners here and never quite got in the way, while this pure breadiness is just, well, immaculate. For barley lovers! With water: there sure is some kind of earthiness, which may be linked to the notion of terroir, as you would find that in, for example, some Alsatian rieslings. Do they have muschelkalk in Ireland? (Joking). Or rather gypsum in this very case? (joking again). Mouth (neat): small berries at first, especially white currants and gooseberries, then a huge breadiness, perhaps right between brown bread and baguette. It is extremely barley-y, that's for sure, it's almost eau-de-vie de barley aged in oak, with a moderate spiciness, as if the French oak was refill. That's good. With water: got to love it when oranges are peeping around the corner. Finish: rather long, certainly on oranges. Comments: could you make Jaffa cakes with very, very little chocolate? I wouldn't score this sample – as it's a sample, precisely – but that would already approach the 90-mark. Respect.


SGP:551.

Now, should we want to check if there 'could' be some terroir in these whiskies (I believe there is anyway, unless you do mixes, which pretty much the whole industry's doing indeed), we would have to do sound comparisons. Which is exactly what we're about to do…

Waterford 2 yo 2016/2019 'Rathclough' (50%, OB, Irish, sample bottle)


Right, this baby's only two years and ten months old, but I doubt a few extra-weeks would change much. Barley is the same (Irina 2015 – sounds like a Moldavian chick on Twitter, does it not), cask composition is the same, only the farms are different. The kind of soil too, I suppose… Colour: same as that of the Ratheadon, so I doubt any oak impact will be different. Nose: it is rather more boisterous, with more small fruits, fresh currants, and something like rhubarb wine. Its slightly acerbic if not acidic, perhaps more Sancerre than riesling, perhaps a little yeastier as well. All the rest is purely bready and barley-y. Wait, I'm also finding touches of morello cherries. Come one, Burgundy? I have to say this is very fascinating. With water: they tend to converge a little more once reduced, but all these wee differences here and there remain fascinating. Mouth (neat): it's rather hotter than Ratheadon, more acidic once again, with touches of varnish and 'fruity glue', and with oranges arriving faster than they used to just fifteen minutes ago. Notes of fresh almonds hint at those cherries that we had found on the nose. Rhubarb. I would add that there are similarities with Daftmill, but I'll just leave that here. What Chablis? With water: more chocolate! Lemons too, as well as a few fennel seeds, or perhaps pastis? Finish: long, and I would say a little fruitier and more complex than its brother. Comments: so are these whiskeys clearly different? Indeed they are. They're even dangerous because you could easily quaff 10cl of each while detecting all differences and similarities, a thrilling (yet dangerous indeed) game. So am I now convinced that terroir exists in whisky (provided you don't erase it)? Of course not, since I already was.


SGP:651.

Waterford, bring them out!