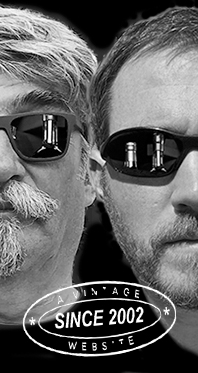 Home
Thousands of tastings,
all the music,
all the rambligs
and all the fun
(hopefully!)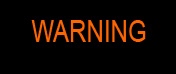 Whiskyfun.com
Guaranteed ad-free
copyright 2002-2021



Tasting rising Tullibardine



We've been wanting to try a few Tullibardines for months. People tend to say there's much improvement around the make...


'From a reliable source (meaning spring) since ice age.' French magazine ad, 1995. ->



Tullibardine 15 yo (43%, OB, +/-2020)


We've never tried this 15. It seems that it's been integrally aged in fresh barrels and that no unnecessary wine woods have been used. We couldn't wait… Colour: dark straw. Nose: starts a little fermentary, which is very Tullibardine as far as I can remember, with notes of high-class ales, surely some ripe bananas, some brioche dough, some overripe apples and pears…It would then go towards rounder, cakier aromas, praline, glazed chestnuts, millionaire shortbread, kougelhopf… But this is lovely! All the uncertainties of Tullibardine of old seem to have disappeared, while it would have remained a characterful malt. I believe I'm rather impressed so far. Mouth: oh joy! This is excellent, starting with some great teas (pu-her, best assams) and marmalade, and going on with many pastry doughs. That just always works. Coming to the surface then, many oranges, blood oranges, tangerines, also quince jelly, well-ripened kakis… Finish: medium, with some black pepper which wasn't unseen in previous expressions. Some myrtle liqueur. Comments: impressive. I should have tried this one earlier and for that I feel shame. Hope they'll do a 46 or 50 version of the very same make.


SGP:651 - 87 points.

More first fill bourbon, please…

Tullibardine 8 yo 2012 (60.6%, Scotch Malt Whisky Society, #28.60, first fill barrel, 'Juggling flavour balls', 237 bottles)


Paint thinner or proper, drinkable malt whisky? Colour: white wine. Nose: custard and butterscotch – the wood was active! Some sunflower oil too, Golden Grahams, pear cake… With water: more earth, grey pepper, roots, beers, sourdough, then brussels sprouts, baked eggplants… This seems to be more 'Tullibardine' than the official 15. Mouth (neat): very oily and, it seems, very good. Oranges, mint and honey, that's a winning combo. No eggplants. But it's hot… With water: no, very good, orangey, earthy, even zesty and tight. I'm finding rather a lot of verbena, genepy, fennel… Also something a tad resinous and grassy, maybe black propolis. That's excellent for your throat and propolis is even a good virucide. Just saying, in case… Finish: long, rather resinous. Old forgotten herbal liqueur. Oranges are back in the aftertaste. Comments: class, just a tad simpler than the OB. In truth, the OB's currently growing on me…


SGP:461 - 86 points.

Tullibardine 9 yo 2011/2020 (64.5%, Hot Malt, Taiwan, sherry finish, cask #18/9133, 312 bottles)


The little bird with the funny beak on the label tells me this could be good too… Colour: deep gold. Nose: more sherry this time, obviously, with more walnut wine, garden earth, marmalade… while remember, almost 65% vol. Let's not burn our nostrils. With really a lot of water: metal polish, engine, eggplants, soot and paraffin. Mouth (neat): a malty cake and some young rancio. And 64.5% vol., mind you. With water: we tamed the utter beast! Some sour fruits, some riesling, gooseberries, a little mustard that would remind us of much older bottlings of Tullibardine… The thing is, once you've added enough water to bring a spirit down by 20% vol., so from 65 to 45 in this very case, I believe you should wait for around… three months before all molecules have recovered. Yeah right. Finish: long and rather on cakes, some a little burnt. Which works. Comments: an excellent caky Tullibardine that needs a little work. Do they fill at over 63.5% vol. or did the strength just rise?


SGP:551 - 86 points.

We're really pleased with these little Tullies, are we not… But we've also got older ones…

Tullibardine 28 yo 1993/2021 (47.6%, Thompson Bros., UK exclusive, 347 bottles)


Why an UK exclusive? We'll call Downing St. right tomorrow morning, there will be hell to pay! Colour: straw. Nose: there, old-school Tullibardine, with more suet, carbon, rubber boots, mushy peas, cream cheese, button mushrooms, yoghurt, sawdust, brake pad, pepper… Well these noses are fine, but remember the devil lives and prospers on our palates… Mouth: it's really a matter of opinions. Old Tullibardines, and old Glenturrets for that matter, have always been the whackiest, I'd even say the loco-est (should you say that in English) Scottish malt whiskies around. You're right, Fettercairn used to come close. Obsolete scraps, plastics, carbon dust, pencil lead, leatherette, sour apples, whey, lavender, yoghurt, grass juice, lime zests, bison vodka… well you see what I mean. Finish: long, green, resinous, grassy and petroly. Comments: how do you score a whisky? If it's a matter of being faithful to a regional or local style, as in wine, this would be 100%. So, 100 points. If it's a matter of intrinsic pleasure, that would rather be like 70 points. Good, 100+70=170; 170/2=85.


SGP:472 - 85 points.

Good, you've been warned…

Tullibardine 30 yo 1989/2019 (47.1%, Hunter Laing, Old & Rare, Platinum Selection, 295 bottles)


Colour: gold. Nose: a little similar yet gentler, possibly because of some more active oak. But indeed we're finding more carbon dust, grand-prix pit (tyres, petrol, engine oil, aftershave), ashes, charcoal, leatherette, new electronics, fake sneakers straight from Alibaba or Wish (welcome BPA a.k.a. bisphenol A and phthalates), coal tar, new plywood, IKEA outlet… Yeah I know, IKEA kills it, apologies. Mouth: oh, redemption? This is not unseen in malt whisky, citrus coming to the rescue. Loads of bitter oranges, tart lemons and limes, concentrated lemon juice, crazy unripe chenin blanc and sauvignon blanc, verjuice… You could count your vertebras as this one goes down your anatomy, which comes handy. On the other hand, within this ueber-tart style, this one would be the emperor. Finish: long, extremely acidic and grassy. Comments: absolutely spectacular, and totally loco. Showcase malt whisky, for fun. Scores are meaningless in this kind of situation.


SGP:471 - 85 points.

Phew!... It could be good news that we haven't currently got any old OB in the boxes. CU, Stay safe and tuned….