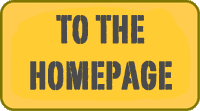 Drop me an e-mail - don't forget to remove 'NOSPAM'
All rights reserved, Serge Valentin 2003-2006
So, what's this widget thing?
In case you don't know yet, a widget is a small application that runs right on your desktop. 'But what the hell does it do?' you may ask... Well, not a lot actually, except telling you what's new on whiskyfun.com as soon as, well, there's something new (newly tasted whiskies, music, interviews, concert reviews etc.)
It looks like this: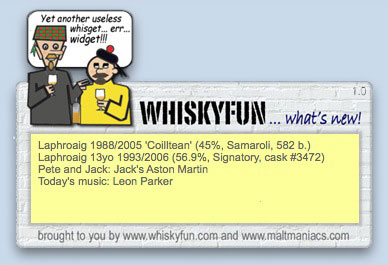 If you want to try Whiskyfun's widget, please check first that you have:
- Windows XP with Service Pack 1 installed or Windows 2000 with Service Pack 3 installed, or newer, or Mac OS X 10.3 or newer.
- A connection to the Internet (bleeding obvious)
- 512 megabytes of RAM is recommended.
Then, if you don't yet have it please download the Yahoo! widget engine (it's all free and painless).
Then dowload the Whiskyfun widget if you don't have it (zipped): download (PC/Mac)
Unzip and then open the file 'Whiskyfun.widget' and presto, you have it right on your desktop! And good news, you can make it +/- transparent so that it doesn't bother you too much, or put it into the background etc.
Have fun!
Serge
To the home page