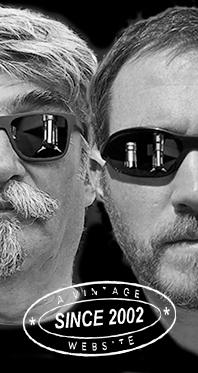 Home
Thousands of tastings,
all the music,
all the rambligs
and all the fun
(hopefully!)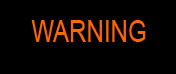 Whiskyfun.com
Guaranteed ad-free
copyright 2002-2013



Cock-and-bull trio No.6, Hautes Glaces, Pappy, and a surprise

I really wanted to try this new baby by Domaine des Hautes Glaces, a distillery in the French Alps where they have pushed terroir to its limits as they do distil their own organic crops only. And 'of course' they're using direct firing, indigenous yeast and all that. You cannot be more 'craft'. We'll remain in 'the rest of the world' (as the Scots like to say) after that one.

Domaine des Hautes Glaces 2011/2013 'Secale' (56%, OB, Condrieu wood, 511 bottles)

Not whisky yet, as this single malt is only 18 months old. The wood's a little scary as viognier (Condrieu's grape) is very fruity and spicy. Let's see... Colour: light gold. Nose: uh! Do I like this? Believe it or not, it's not easy to decide, for it's so 'different'. What's sure is that it's very big spirit, the distillate is fat and oily, a style that I like. In a sense, it's the kind of distillate that should best stand very expressive wines. There's a lot of barley, damp earth, lemon zests, moss, ginger... Let's see what happens with water: very marmalady. Mouth (neat): first lemony, with some spearmint, then much spicier. Huge nutmeg and ginger, pepper, green cardamom... I wouldn't call this 'balanced', but spectacular it is. With water: less spices, more sweet barley and citrons. Finish: long and spicier again. Comments: it's funny how one can feel that the distillate is of high quality behind this barrage fire by big oaky spices. Not my style at all on the palate but this interesting baby's got all my sympathies.

SGP:471 - 65 points.

Let's try another one from the same distillery...

Domaine des Hautes Glaces 2010/2013 'L.10#03' (46%, OB, French oak, 1616 bottles)

This one's almost whisky. The distillers have used oak from the Tronçais forest, which is the place where the very best wines, not only the French, source their oak. Colour: white wine (starts better!) Nose: oh yes yes yes! Another world, another galaxy. Wonderful barley, fields after the rain, damp earth, leaves, fermenting tobacco, fresh coffee, yellow peaches, new magazine just out of the printers, bread, raw wool, broken branches... Mouth: absolutely excellent, fresh, clean, loyal to the barley, with a perfect oiliness (don't I detect sunflower oil?), some almond oil as well, a little custard, some brioche and then a mild spiciness from the oak. Well, it's much milder than in the 'Secale'. Finish: quite long, now with a little gentian and other roots, a wee feeling of spicy absinth and maybe a little genever, probably from French oak. Some liquorice too. Comments: indeed, another world. I'm really a fan of these spirits that are genuine 'aged barley spirit, when they're as classy as this one.

SGP:551 - 85 points.

That one was a big distillate from moderate oak, let's try to find something that could be... exactly the opposite.

Pappy van Winkle 20 yo 'Family Reserve' (45.2%, OB, straight bourbon, 2012)

This one's still from the Stitzel-Weller Distillery that was closed in 1992 and not from Buffalo Trace, according to many bourbon connoisseurs (sadly, I'm not one of them - at all). I'm sure I'm the very last whisky 'blogger' in the world to try this edition of this famous baby, but the latest news about some cases being 'stolen' was too good an occasion. Colour: orange amber. Nose: there's no denying, this is superb. It's a very easy and sexy kind of soft nose that you just cannot resist unless you're averse to maple syrup, honeydew, coconut, rosewater, soft sweet curry and chocolate. I think only die-hard wet blankets wouldn't like this nose. Let's only hope it's not sweetish on the palate... Mouth: it's sweet, but it's not 'too' sweet. More pineapple liqueur - it is a little liqueury, or pina-colada-ish - and even touches of - hope you won't kill me for writing this - Southern Comfort. Oriental pastries, orange blossom water, almonds, these touches of grenadine or even geranium syrup that I sometimes find in bourbon and a very moderate oakiness. Impeccable. Finish: maybe not the longest but the sweet spiciness is most pleasant. A funny earthy/rooty touch in the aftertaste. And caraway? Comments: I think just everyone in the house would enjoy this lovely and very easy whiskey. Even the cat and the goldfish.

SGP:630 - 89 points.

BONUS - Maybe this is a good occasion to have a very odd spirit that went rather unnoticed last year. I've unearthed it at Lausanne's Whisky and More festival and it really made me laugh...

German Hazelnut Spirit 2012 (40%, The Whisky Agency, 270 bottles)

That's right, the famous Whisky Agency. They already bottled quite a few 'deviant' drinks and many have been excellent I have to say. But what is 'hazelnut spirit'? Must be some kind of liqueur, I guess. What's sure is that it looks unaged. Colour: white. Nose: do you know Nutella? Well, this actually smells like a blend of Nutella and Bailey's Irish Cream, except that it's better than both. There's also a very wee smokiness, very discreet, as well as some milk chocolate, Lindt-style. This reminds me of my childhood... Mouth: it's a well-integrated spirit - I think it's a kind of liqueur -, probably a little more complex than on the nose. Hazelnuts for sure but also walnuts, more chocolate, a little vanilla, touches of sweet herbs, a little caramel. Its extremely smooth but not dull, and the sugar doesn't quite show. Finish: short but clean, with milk chocolate in the aftertaste. Comments: fun stuff for the children inside us whisky lovers.

SGP:820 - (no score).