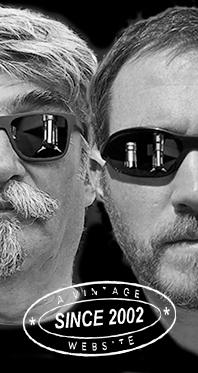 Home
Thousands of tastings,
all the music,
all the rambligs
and all the fun
(hopefully!)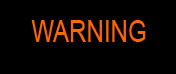 Whiskyfun.com
Guaranteed ad-free
copyright 2002-2013



September 17, 2013

---

The new Glenfarclas 1953 Coronation
and a worthy apero

After the one for Wealth Solutions in Poland and the 'Auld Alliance' duo with a Hine cognac, yet another new 1953 has just been bottled, for Specialty Drinks Ltd this time (The Whisky Exchange). I could taste all remaining casks of 1953 two years ago and so could do a serious 'head-to-head'. I had my preferences but globally, they were all of very equivalent and very high quality. One had a wee notch more wood, the other one had a tiny-wee bit more fruits, but all those differences were rather infinitesimal. Anyway, I thought hard about a fitting sparring partner/apéro and instead of another super-old Glenfarclas, I decided to rather have a very unusual one that was probably distilled in the 1950s as well but was then bottled at a much younger age.

Glenfarclas 12 yo (45%, F.W. Hempel & Co., Germany, +/-1970?)

A very funny bottle for a German company that's into metals and that is also, according to the label, "tax supplier by appointment to the German Government". It's vey hard to put a date on such whiskies but since the bottle is 'dark brown glass' and since it's bearing a 'short screw cap and a bulky neck', it's likely from the late 1960s or early 1970s, so possibly mid to late 1950s distillation. Colour: full gold. Nose: great OBE in full swing, with some metal polish, herbal teas, kumquats, soot (plenty), chocolate and these notes of vegetables that can be so intriguing. Say French beans? It's becoming very earthy, smoky and kind of pleasantly dusty (or chalky) after one minute, but it lost a large portion of its kumquaty side. Becomes very dry after just five minutes, with more cocoa powder and soot, but that's not unpleasant at all. It's very complex globally. Mouth: a little strange because it's got two almost opposite sides. One is dry, smoky, chocolaty and slightly tea-ish, whereas the other side is all on dried and fresh fruits, juicy ripe sultanas, orange marmalade, maybe pink grapefruits... So it does the splits in a way, but that's really fun. And I also enjoy the growing coffee side. And the blackberry jam. It's actually much to my liking. Finish: long and very chocolaty. Eau-de-vie-filled chocolate. Comments: high quality tri-dimensional malt. Now, finding another bottle of this strange bay should just be impossible. It was also unexpectedly smoky and that wasn't the kind of flinty smoke that can be found in big sherried whiskies.

SGP:562 - 88 points.

Glenfarclas 1953/2013 'The Coronation' (51.1%, Specialty Drinks, crystal decanter, 60 bottles)

This lovely baby was bottled to commemorate the 60th anniversary of the Coronation of Queen Elizabeth II in June 1953. These are not my old tasting notes, I'm re-tasting it from a new 'official' sample. Colour: full gold. Nose: just like its brothers it's impressively fresh and you can really feel that the oak worked as an asset, never as an invading problem. The main difference with the 'old young one', as often, is that there's more sap and waxes in this one, maybe more camphor and mint, more polished wood (obviously)... Other than that, we rather have some sherry, prunes, raisins, quite some wood and tobacco smoke and then a growing chocolaty side. In the background, touches of leather, sandalwood and old roses. Implacable. BTW these are also great in a large 'cognac' glass - actually we aren't far from some great old cognac at all. With water: even great old casks can have OBE. Or OCE? It's a little more metallic and the spices come out more, with cloves, star anise, cinnamon, then more pipe tobacco (the juicy black ones). Perfect. Mouth (neat): the oak bites a bit when it arrives, with all this bitter chocolate, but that's more than normal. The good news is that what comes along is quite brilliant, prunes, various raisins, blackberries (big time!), tangerines and mangos, a bit of flor perhaps, touches of bacon, tobacco... In truth everything's there and the way the fruits are counterbalancing the oak is quite spectacular. With water: do you really want to know? As expected, the oak got louder but there's also more mint, camphor, cough lozenges, tar and liquorice, so all more than fine. Finish: very long. Spicy orange marmalade and chocolate plus myriads of tinier flavours. Some kind of smoky liquorice in the aftertaste. Comments: these 1953s were miraculous. If I'm not mistaken, there should be one cask left, unless there's been some cask sharing and there's more (which the various strengths do not suggest). Who's going to get it?

SGP:572 - 93 points.