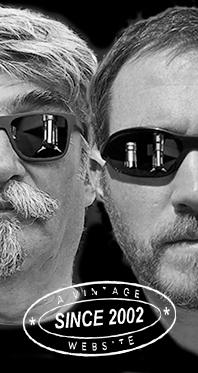 Home
Thousands of tastings,
all the music,
all the rambligs
and all the fun
(hopefully!)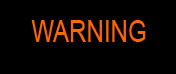 Whiskyfun.com
Guaranteed ad-free
copyright 2002-2014



December 31, 2014

---

So, how was 2014
at Whiskyfun Towers?

| | |
| --- | --- |
| HI. Well, 2014 will have been a rather 'rich' year for little Whiskyfun. We've celebrated our 12th year online as well as our 10,000th tasting notes for some whisky (a Brora, of course – that happened on September 14), while recent statistics suggest that we're now welcoming around 8,000 visits/sessions a day on average, vs. 6,000 last year. That can only come from a growing worldwide interest for whisky, as we haven't changed much to these lousy pages, have we? And WF's anything but tailored to beginners or street drinkers, so, I'm quite chuffed about all that, thank you. I think I might go on for a little while… | |

But I've not only been an armchair fighter, I've also travelled quite a bit! First to Scotland, naturally, where we did a great pre-war whisky tour with some close friends from all over the world. The gig was to bring pre-war whiskies to their original distilleries, while being filmed by the BBC Scotland. Most distilleries have welcomed us con mucho gusto, only one very large yet very niggardly plant having behaved in a very disappointing way. Ardmore, Gordon & MacPhail and Glenfarclas, on the other hand, have displayed much panache and glory. Bless them! With my better half, I also attended the Lagavulin Jazz Festival on Islay later in September, a fantastic little event full of good sounds and great whiskies – or the other way 'round. Only disappointment, no jazz blower ever tried to play a set of gradually emptied bottles of Lagavulin, but at least we avoided El Condor Pasa. By the way we'll fly to Islay again in February next year, and bring very old peaters back to their respective homes, where they'll get emptied. That should be fun! Another highlight of the year has been flying to California and discovering a few new craft American whiskies, as well as tasting a few bourbons with a bunch of great knowledgeable American friends.

And of course, festivals! Luzern's Whisky Ship, Limburg, then Paris Whisky Live where I did some classes with Dave Broom (well I've rather kind of assisted him) and Charlie MacLean, also Lausanne, as well as the tiny yet dazzling Oostende… Sadly, I couldn't attend old favourites such as Zurich of the Whisky Show in London, but I will go there again, for sure. I missed them. Adding other festivals to my schedule would be a dream, but that's very difficult to do, since I also have to work, mind you. What I always find amazing at whisky festivals is that there's very little, or sometimes no drunken meat at all. Either festival-goers are very responsible and well-mannered, or they stand alcohol much better than Hemingway. Or both. Festivals are also always a good occasion to meet old and new friends, they are actually even more about friendship than about whisky. I'd add that some events would be even better, should they add more spittoons and more water. Oh, almost forgot to mention industry reps, it's good to be able to chat with them and see that they don't all live in the 20th century.

| | |
| --- | --- |
| Because, in my opinion, a part of the Scotch Whisky industry lives in the past. These days many are busy doing branding instead of building and improving real content, not to mention genuine engagement. When you see some ads, you'd think we're back in 1980. And of course they all seem to think they are Hermès or Patek Philippe, so they're now creating distance, if not building walls between them and their customers, which some call their 'fans'. I'm not joking. A good brand is obviously the greatest asset, but in my opinion, excessive branding kills and there will be casualties, because in many cases, they don't quite have the products to match. Some seem to have forgotten that whisky's an agricultural product that some of us are willing to put into our mouths and judge, and not decorations. No names. | |

Some also seem to believe that Scotch whisky, especially malt, is a Veblen good whose demand is proportional to the prices. According to the latest figures, that doesn't quite seem to be the case, there are signs of a nose-diving demand. More empathy and transparency, and less arrogance may be a cure. And the trends we've all noticed in the past are going on, especially the rise of no-age-statement whiskies and wood/wine used for flavouring instead of maturing.

| | |
| --- | --- |
| Some of these very young oak-doped whiskies can be quite good, and certainly flattering on the palate, but some are weak and totally uninspiring. Where's the 'spirit'? And too expensive. Sure there's always been NAS whiskies, but they used to be young fresh tipples that were displaying perfect distillery character, and were priced very fairly. Today's NAS whisky is often wood/wine flavoured, and more expensive than its older siblings. | |

In fact, not my business but I think the SWA should make age statements mandatory for malt whisky, or at least for single malt. In compensation, they should also allow the display of multi-ages or multi-vintages, provided actual proportions are disclosed – and controlled. Because in a way, it's understandable that a distiller who'd vat together nine casks of 40 years old and one cask of 10 years old to give the whole more brightness would go NAS instead of 10 years old. But globally, I believe that the industry's new mantra, "wood = time", is a false equation. That's why the indies beat the OBs fair and square these days, with only a few exceptions (Springbank!)

Having said that, it's not easy either on the malternative front. For example, many rum or cognac bottlers are using additives that would be forbidden in Scotch whisky (but sometimes legal in other whisky producing countries, let's be careful!) But in some way, flavouring the finishing casks or flavouring the spirit could be seen as being kind of the same thing.

Anyway, whisky lovers often chose Scotch because they used to think it was a superior spirit, and Scotch has to remain a superior spirit, with all its attributes. In my book, age is one of those attributes, just like the capacity of its engine for a car, its vintage for wine, its country or region of origin for cheese, or the name of the drummer on a jazz record. Without age, whether young or old, whisky loses its soul, and no silly Gaelic name could make up for that. And remember the saying, if you succeed in cheating your customers, don't think they're fools, that just means that they trusted you more than you deserved. Having said that, another saying goes like 'the power of wilful ignorance cannot be overstated.'

Now, indeed, countries such as Japan, India or Taiwan are making great alternatives to Scotch. The results of this year's Malt Maniacs Awards, for example, have shown that trend, but those whiskies were exceptional, I don't think they're faithful representatives of those countries' global output.

| | |
| --- | --- |
| Their owners have everything to win in a large blind competition, so they actively participate, while some Scottish brands seem to believe that they have everything to lose. That's also what I'm noticing with the samples I get at WF Towers, some brands just don't want free and independent (read uncontrollable) tasters to try their whiskies. As I often say or write, 'some mail samples because they know we'll say what we think, some others don't for the very same reasons.' All fine, fair game, we still love you guys, I'll find your whiskies anyway, should I want to try them. | |

But maybe it's time to have a closer look at what we've tasted in 2014...

So, here's the list of all the whiskies and other spirits that were bottled in 2014 and that I scored 90 points or more. There were 56 whiskies altogether, vs. 72 in 2013, and I don't think I've been harsher this year, while I've tried just as many whiskies as last year. So indeed, it's not been the greatest year ever as far as quality's concerned.

Includes only whiskies bottled in 2014! Please remember that we do not taste prices.

Brora 40 yo 1972

(59.1%, OB, decanter, single cask, 2014)

97 points (0)

None

96

points (0)

None

95

points (0)

None

94

points (1)

Lagavulin 1995/2014 'Feis Ile' (54.7%, OB, European sherry oak butts, 3,500 bottles)

93

points (5)

Ardbeg 20 yo 1993/2014

(57.1%, A.D. Rattray for Jurgen's Whiskyhuis)


Brora 35 yo 1978/2014

(48.6%, OB, 2964 bottles)


Karuizawa 33 yo 1981/2014

(55.3%, OB, La Maison du Whisky, sherry, cask #136)
St. Magdalene 32 yo 1982/2014 (58.1%, Cadenhead)
The Nikka 40 yo (43%, OB, blend, 700 decanters, 2014)

92

points (12)

Ardbeg 1991/2014 (48.9%, Malts of Scotland for Hotel Bero, sherry
hogshead, cask #MoS 14054, 185 bottles)
Ardbeg 1998/2014 (58.2%, Malts of Scotland, Amazing Casks, sherry hogshead, cask #MoS 14027, 222 bottles)
Caol Ila 1982/2014 'Smoke on the Water' (46%, Wemyss Malt, hogshead, 255 bottles)
Caol Ila 30 yo 1983/2014 (55.1%, OB, Special Release, 7638 bottles)
Glen Garioch 40 yo 1973/2014 (54.3%, OB for The Whisky Exchange, sherry butt, cask #4297, 138 bottles)
Glenfiddich-Glenlivet 41 yo 1973/2014 (43.1%, Cadenhead, single cask)
Karuizawa 1981/2014 (54.5%, OB for La Maison du Whisky, sherry, cask #152, 566 bottles)
Karuizawa 1984/2014 (58.5%, OB for La Maison du Whisky, bourbon, cask #8173, 363 bottles)
Lagavulin 12 yo 'Special Release 2014' (54.4%, OB, 31428 bottles)
Laphroaig 16 yo 1998/2014 (58.2%, Malts of Scotland, sherry hogshead, cask #MoS 14001, 224 bottles)
Mortlach 25 yo (43.4%, OB, 50cl, 2014)
Port Ellen 32 yo 1982/2014 (57.9%, Malts of Scotland, Diamonds, bourbon hogshead, cask #MoS 14021, 145 bottles)

91

points (13)

Clynelish 18 yo (50.6%, The Whisky Exchange for The Whisky Show London, 2014)
Craigellachie 23 yo (46%, OB, 2014)
Glen Garioch 24 yo 1989/2014 (51.4%, The Whisky Agency, The Perfect Dram, refill hogshead)
Glen Grant 66 yo 1948/2014 (46.6%, Gordon & MacPhail for Wealth Solutions, first fill sherry butt, cask #1369, 160 bottles)
Glengoyne 25 yo (48%, OB, +/-2014)
Kilkerran 10 yo 2004/2014 'Work in Progress - Bourbon Wood' (46%, OB, batch #6)
Laphroaig 22 yo 1991/2014 (49.8, Cadenhead, Authentic Collection, bourbon hogshead, 168 bottles)
Littlemill 23 yo 1990/2014 (51.2%, Whisky-Fässle, hogshead)
Lochside 32 yo 1982/2014 (55.2%, Malts of Scotland, Angel's Choice, cask #MoS 14019, 39 halves)
Mortlach 26 yo 1987/2014 (57.5%, Adelphi, refill sherry, cask #3101, 192 bottles)
Port Ellen 35 yo 1978/2014 (56.5%, OB, 14th Special Release, 2,964 bottles)
Singleton of Glendullan 38 yo 1975/2014 (56.9%, OB, Special Release, 3,756 bottles)
Strathmore 1970/2014 (43.8%, Malts of Scotland, single grain, bourbon hogshead, cask #14032, 212 bottles)

90

points (24)

Ar4 (58.1%, Specialty Drinks, Elements of Islay, 2014, 50cl)
Ardbeg 'Supernova SN2014' (55%, OB, Committee Release, 2014)
Balvenie 'Tun 1509' (47.1%, OB, batch #1, 2014)
Bunnahabhain 1987/2014 (50.4%, The Whisky Agency, refill hogshead,
210 bottles)
Bunnahabhain 24 yo 1989/2014 (50.8%, The Warehouse Collection,
bourbon hogshead, cask #5695, 267 bottles)
Bunnahabhain 26 yo 1987/2014 (49.9%, Maltbarn, sherry butt, 121 bottles)
CI7 (58.5%, Speciality Drinks, Elements of Islay, 2014)
Clynelish 16 yo 1997/2014 (50.9%, The Whisky Mercenary for Cask Six
10th Anniversary)
Clynelish 17 yo 1996/2014 (51.9%, Silver Seal)
Clynelish 17 yo 1997/2014 (52.4%, Maltbarn, bourbon cask, 166 bottles)
Clynelish 18 yo 1995/2014 (57.5%, Single Malts of Scotland, cask #10193,
265 bottles)
Glendronach 18 yo 1995/2014 (52.2%, OB for The Whisky Agency, oloroso sherry puncheon, cask #4408, 740 bottles)
Glenlivet 50 yo 1964/2014 (42.3%, OB, 100 decanters)
Glenturret 33 yo 1980/2014 (42,8%, The Whisky Agency, refill hogshead,
253 bottles)
Ireland 26 yo (51.6%, The Nectar of the Daily Drams and La Maison du Whisky)
Irish Single Malt 26 yo 1988/2014 (50.4%, Ramseyer's Whisky Connection, 175 bottles)
Littlemill 1989/2014 (47.6%, Whisky-Fässle, bourbon)
Littlemill 23 yo 1990/2014 (51.7%, Jack Wiebers, bourbon, cask #1033, 144 bottles)
Octomore 5 yo 'Islay Barley – 06.3' (64%, OB, 2014)
Old Pulteney 35 yo (42.5%, OB, 2014)
Port Askaig 45 yo (40.8%, Specialty Drinks, 2014)
Port Charlotte 9 yo 2004/2014 (46%, The Coopers Choice, hogshead, cask #1032, 330 bottles)
Speyside 60 yo (42.5%, Master of Malt, First Edition, single malt, 2014)
Springbank 12 yo 'Cask Strength' (54.3%, OB, batch #9, 2014)

So, there were very few utter stunners in 2014, which may confirm a trend that we'd noticed quite some years ago, that is to say that there are less crappy whiskies, and less great glories. Is that another effect of wood technology gone mad? Industrialisation?
Some names are also slowly disappearing from these lists. No Bowmores anymore, for example, while some of last year's blue chips are gone as well, such as Benriach and Glendronach. Imagine, only one Glendronach in our top list in 2014, while we had no less than 13 of them last year. Was it only a flash in the pan? Oh and no more Highland Park, and no more Macallan either. That's a little sad, because I've tried quite a bunch. Unless there was some stunner that I simply didn't see.
We're also probably seeing the tail of Karuizawa and Port Ellen, yet they still perform extremely well. St. Magdalene hasn't said its last word, thanks to Cadenhead. The indies have also issued some excellent Ardbegs, I'm glad we have five of them in our wee list (but they're expensive). Caol Ila remains top notch stuff. Clynelish remains Clynelish. A few officials have issued some great – albeit very expensive – malts, such as Balvenie Tun 1509, Craigellachie 23, Glengoyne 25, Mortlach 25 or Pulteney 35. As far as fairly priced whiskies are concerned, which is even greater of course, there were the new Kilkerran batch 6 and the new Springbank 12 CS, both superb, as well as Lagavulin 12 and Feis, and Ardbeg Supernova.

Other than that, Littlemill keeps performing very well in WF's little book, and we're now seeing some undisclosed indie Bushmills doing greatly as well. Don't we like fruits? And Brora, of course. As far as bottlers are concerned, our friends the Germans go on stealing the show (chiefly Malts of Scotland and The Whisky Agency), but the Brits and the Scots gave us some great ones as well. Cadenhead are definitely back up there, while the retailers/bottlers such as The Whisky Exchange and Master of Malts are doing greatly as well, kudos to them.
Now if you really need some sort of 'WF's whisky of the year', there would be two of them, Brora 40 yo and Kilkerran Batch #6. The good news is that for the price of one Brora, you could buy one hundred ninety-five bottles of Kilkerran. - your Serge

One last thing while I'm at it, we did a bit of race car and motorbike sponsoring again in 2014, which is a silly idea indeed since WF only generates losses anyway (WF's income being strictly zero). First, we sponsored a car at the Rallye de France WRC (58th, no bad, bravo Cyrille and Mathias), and then we sponsored two bikes that, with the Lonan Gentlemen and our friend Ralfy – of Ralfy fame ;-)- were meant to try to break two speed records at Bonneville salt flats in August. Sadly, the Speed Week was cancelled due to flooding, while I had hoped I could publish the news of a speed record at the same time as I was publishing WF's 10,000th whisky review. But it seems that 'we' shall be able to try again, maybe when we'll publish our 12,000th review. Because mind you, at Whiskyfun, we love fast cars and motorbikes just as much as we enjoy slow whisky.