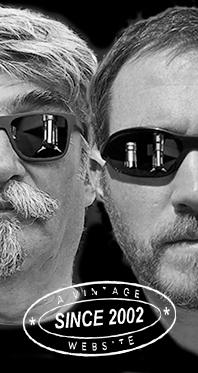 Home
Thousands of tastings,
all the music,
all the rambligs
and all the fun
(hopefully!)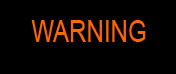 Whiskyfun.com
Guaranteed ad-free
copyright 2002-2014



September 4, 2014

---

Summery Littlemill and compadre

The sun is shining over Alsace again, summer's far from over, let's have some Littlemill! That's right, just any excuses…

Littlemill 23 yo 1990/2014 (51.2%, Whisky-Fässle, hogshead)

The crazy ducks are back. Colour: pale gold. Nose: wee whiffs of soap… no, forget about that, those would just go away after three seconds. In fact, this nose is boringly fruity, stupidly clean, ridiculously zesty and embarrassingly tropical. And topical. This nose is tediously wonderful – may I add as expected. Grapefruits and mangos. With water: some thuja wood coming out, menthol, eucalyptus, liquorice, unlit beedies… Mouth (neat): unreasonably fruity, with just a wee – and mucho unexpected - touch or brine, that came from… nowhere, I guess. Anchovies. The combination with the tropical fruits is foolishly brilliant. I'm wondering if there isn't a little yak butter as well. Probably not. With water: even better. Pink grapefruits, guavas, all that always with a touch of salt. Finish: quite long, very tropical, always a little salty, always perfect. Comments: another smashing Littlemill, this time with an extra dash of salt. It seems that they used to like playing practical jokes at Littlemill! A great one, really.

SGP:651 - 91 points.

Littlemill 25 yo 1988/2014 (51.9%, Archives, bourbon hogshead, cask #12, 134 bottles)

The Fässle was great, it's gonna be tough. Colour: straw. Nose: great, but a little less great indeed. It's rather a 'regular' fruity Littlemill, which is already a lot, agreed. Grapefruits and papayas, one passion fruit, a little cut hay, aniseed and just a touch of eucalyptus. Normal, in a way. A minerality as well. With water: same. Mouth (neat): same feeling, it's one of the very fruity ones, displaying many grapefruits and lemons, then some mango and papaya, with a slightly peppery background as well as herbs, fennel, grass… With water: the grass comes to the front. Sharpy white wine. Finish: long, zesty and grassy. More white wine, Loire-style. Comments: more a classic, with a smaller wow-dimension, but it is top notch Littlemill for sure.

SGP:561 - 88 points.

I think we could do with another Lowlander, let's try to find an interesting one… (rummage)… Good, I think I've found one!...

Rosebank 6 yo 1992/1999 (59.9%, Cooper's Choice)

A super-young Rosebank from the last years, how cool is that? And these old labels were really 'artisan-cool'. Colour: pale white wine. Nose: yes, there, that's what I had expected, the fruity Littlemills and a young clean Rosebank such as this one do share the same profiles, more or less, although this one's obviously rougher, harsher, and more spirity. So same kind of citrus (grapefruits and lemon) and a similar grassiness, but then this youngster starts to… burn. I have to say it tends to become feinty and yeasty as well. Beer, baker's yeast, leaven… With water: breads of all kinds all over the place. This one reminds us that whisky's made out of grains. Mouth (neat): yah! Extremely strong, just like some prune spirit straight from the still (I'll distil some in November again, by the way, so I do know what I'm, cough, cough, talking about.) A feeling of cane sugar syrup, grass, almonds/fruit stones, barley water… But it burns your lips. Quick… With water: lovely! All citrus out, all grass out as well, rawness in. Tastes very young, but the spirit's perfectly citrusy. Finish: long, simple, clean, lemony and grassy. Comments: it's well Rosebank at its most citrusy. Great spirit indeed, even if this baby was probably too young when they issued it.

SGP:661 - 84 points.