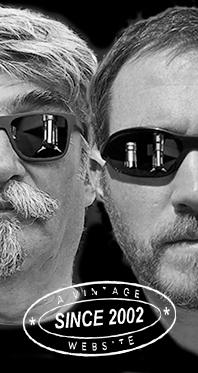 Home
Thousands of tastings,
all the music,
all the rambligs
and all the fun
(hopefully!)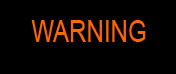 Whiskyfun.com
Guaranteed ad-free
copyright 2002-2015



May 26, 2015

---

All over Europe in several flights - part 5

It's going to be our last day with European whiskies, but we'll do this again soon, although we might fly to Asia and America before that happens. In the meantime, since we ended yesterday's session with a good Swiss Langatun rye, let's start this one with their Swiss… bourbon.

Langatun 4 yo 2009 'Old Mustang' (44%, OB, Switzerland, 'bourbon whiskey', +/-2014)

Not too sure you can call something that's not made in America 'bourbon' – unless you make it in French Bourbonnais, maybe. Right, maybe not. Colour: gold. Nose: rather light, it seems, with rather notes of grain whisky instead of bourbon. A little varnish, vanilla, Haribo jelly beans, other sweets, marshmallows, dried coconut… You see what I mean. Mouth: sweet and easy, with the same flavours plus rather more peppery oak, a little gritty. Again, rather grain whisky than 'bourbon' in my opinion, with a mouth feel that's a little thin, beyond the oak. Finish: rather short, with some green oak. Comments: I have to say I enjoyed Langatun's Old Eagle much, much more.

SGP:640 - 65 points.

Thursky 12 yo 'Final Edition' (52%, OB, Egnach Distillery, Switzerland, +/-2014)

This baby comes from Thurgau. We might be a little late with Egnach since this is their very last bottling. The distillery's been mothballed in 2007. Colour: deep gold. Nose: nice! Rather on sweet vanilla-ed oak than on anything else, but that works – and we've seen this style working at many other places. Butterscotch, earl grey tea, more vanilla, a little grass… Indeed, this works. With water: gets rounder, vanilla-ed, cake-y, with whiffs of menthol. I find this nose lovely and frankly, this is a surprise. Noses like some high-end Canadian, I'd say. Mouth (neat): creamy and rich, unexpectedly complex, with vanilla, ginger cake, hay, tea, cherry stem tea, a little nutmeg and cinnamon… The cask(s) were top notch in my opinion. With water: truly excellent, even if the oak got a tiny-wee tad too loud. Perfect creamy vanillaness plus ripe mirabelles. Finish: the oak gets a little green and tannic, but other than that, it's fine, clean, and quite long. Comments: and excellent surprise. A shame that it's the final edition – this world is unjust.

SGP:551 - 84 points.

Let's quickly drive to Germany…

Coillmor 2010 (46%, OB, Liebl Distillery, Bavaria, single malt, cask #81, 895 bottles)

I think this one's peaty. Colour: gold. Nose: smoked pumpernickel and other breads. You have to like your whisky bready, I do. Also smoked fish, coal, old stove, Bakelite, and leatherette. What's not to like? Mouth: I like this much better than earlier bottlings of Coillmor that I could try in Limburg or else. Sure this is a little unlikely at times, and maybe not totally balanced, but we're pretty much in the style of some cool new American peaters, with this feeling of quaffing a blend of seawater and engine oil in which various breads have macerated for a few weeks. Fun stuff – I like. Finish: quite long, rather salty, smoky, and 'engine-y'. Oh and bready. Comments: quite wunderbar, even if balance and subtlety may well not be this baby's main assets. It's great to see all these continental distillers managing to improve their whiskies. Because five or ten years ago, you could often count your vertebras while downing their 'whiskies'. One, two, three, four…

SGP:356 - 80 points.

We were in Bayern, let's stay in Bayern… (as the great musician Frank Ribéry would have said)…

Slyrs 'Edition No. 1 - Amontillado Fass' (46%, OB, Bavaria, single malt, +/-2014)

From the neat and very tidy Slyrs Distillery. It's a finishing, no full maturing. Colour: straw. Nose: a lighter style, with hay and nuts and brioche and vanilla, plus a touch of walnut, probably from the amontillado. Nice touches of coffee and malted barley, then more and more hay, with also touches of bubblegum and maybe fresh strawberries. Mouth: easy, fruity, relatively light. Same feeling of strawberries, hay, apple pie, sweet cereals, muesli… Isn't muesli rather a Swiss thing? Finish: medium, sweet, with an oakiness that comes more to the front. Strawberry-flavoured green tea. Comments: another one that's fine, even if the youth feels a bit.

SGP:451 - 78 points.

A last Bavarian and we're done…

Slyrs 'Edition No. 1 - Sauternes Fass' (46%, OB, Bavaria, single malt, +/-2014)

Same, it's a finishing. If it's a genuine Sauternes cask then it's French oak, while the sherry was certainly American oak. Colour: gold. Nose: a little more freshness and more fruitiness, as expected. Some plums, quinces, apricots and honey come through, together with golden raisins and, quite bizarrely, aromas that you'd rather expect from gewurztraminer. Litchis, roses, something muscatty… Mouth: it's quite amazing how close we are to Glenmorangie's own Sauternes finish, Nectar d'Or, even if this one's lighter. Honey, stewed fruits, candy sugar, apricots, then rather gingerbread, cinnamon, raisins… It's a well-rounded palate, sweet, easy, pleasant… Finish: medium, sweet, with a spicy oak. French oak indeed? Comments: great progress as well am Schliersee, it seems. I'd love to see older whiskies by them on our shelves.

SGP:551 - 79 points.

I'm very happy with these session, it seems that very good whisky's made (almost) everywhere these days. Not quite like at the ueberkistchy Eurovision song contest that, this year again, managed to make some oysters laugh, err… But tomorrow, back to Scotch!