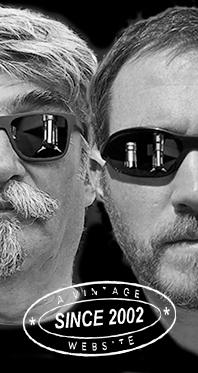 Home
Thousands of tastings,
all the music,
all the rambligs
and all the fun
(hopefully!)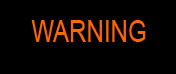 Whiskyfun.com
Guaranteed ad-free
copyright 2002-2016



The search for malternatives
The Cognac month, partie trois

Let's go on with our little exploration of possible malternative Cognacs, while trying to further up our game… In general, the larger brands as VS, VSOP or XO are rather weak in my opinion, so we won't have many of them. Perhaps one or two, in a few weeks… Perhaps…

Léopold Gourmel 'Âge du Fruit' (41%, OB, Cognac, +/-2015)

This is the one that sits right between the Premières Saveurs (WF 79) and the Âge des Fleurs (WF 85). It's around ten years old. Colour: gold. Nose: pears and honey are playing first fiddles here, and raisins and marzipan second fiddles. Also stewed peaches, as usual, and touches of maple syrup. I find it very well balanced, and without any caramely notes, so very 'natural'. Mouth: good presence, starting with caramelised pears this time, then going on with more bitter oranges and gingerbread, with a rather grassy background. Perhaps a touch of smoked bacon? Finish: medium, with more bitterish fruitiness. Zests. Grass in the aftertaste. Comments: not a round and smooth Cognac at all, it's even rather raw. I'd have called it 'grass age' ;-). Âge des Fleurs was much more to my liking.

SGP:461 - 79 points.

Daniel Bouju 'Brut de Fût Royal' (60%, OB, Cognac, Grande Champagne, +/-2015)

One of the first domaines (own estate) that started to appeal to malt drinkers, quite some years ago. The fact that they went for cask strength with some of their expressions may have been one of the reasons. 100% ugni blanc. Colour: dark red amber. Nose: starts with burnt cakes and brioches, molasses, and prunes, which gives it a wee armagnacqy side. Goes with concentrated maple syrup, and perhaps a drop of Demerara rum, old Port Mourant style. We cannot be against that, can we. With water: lovely whiffs of menthol and pinesap, then a complex blend of apple and pear juices. Quite perfect, this. Mouth (neat): rather sweet, and fruity/ calvadossy this time. Baked pears with litres of molasses, Demerara sugar, and liquid liquorice. Tobacco. And yet, it's not 'heavy', quite an achievement. With water: swims extremely well. Marmalade and liquorice plus drops of old PX. Finish: long, still sweet yet dry, and dry yet sweet. Are you following me? Very liquoricy aftertaste. Comments: in a way, this is an A'bunadh of Cognac – and a perfect malternative. Well done, Daniel Bouju!

SGP:551 - 88 points.

Perhaps another cask strength…

Rémi Landier 'Réserve de la Famille' (52%, OB, Fins Bois, LMdW 60th Anniversary, Lot No.62, cask #001)

As often with Cognacs, names such as 'lot No.62' suggest that it is, actually, a 1962 vintage, but we can't be sure. Now it should be a more than 50 years old Cognac! Colour: deep gold. Nose: quite sublime, with this rather peculiar blend of varnishes and all molecules ending with –ol that are sometimes to be found in very old aged spirits. Terpenol, eugenol, rockandrol… (ha). What's behind this artillery rather revolves around damp earth, moist pipe tobacco, and rum-soaked Corinth raisins. With water: marvellously balanced and elegant, with a delicate rancio and stewed white fruits with some honeydew and touches of cedar wood. Perhaps a little incense as well. The –ols almost disappeared. Mouth (neat): it's the freshness that's really impressive, as well as these notes of tangerines and nectarine that are so, well, so fresh. There's a chenin blanc quality to this. With water: takes water very well. Tarte tatin, liquorice, drops of artisan cider, and cigar tobacco. And always these unexpected tangerines… Finish: rather long, a touch spicier, with some cough syrup and eucalyptus drops. Rather some beeswax and cinnamon in the aftertaste. Comments: an impressive old Cognac, with a rather magnificent freshness. Rejoicing.

SGP:651 - 90 points.

Vallein-Tercinier 'Lot 65' (46%, OB, Cognac, Grande Champagne, +/-2015)

I believe it's bottled at cask strength. We've already tried some Lot 65 at higher strengths, and they've been stunning, especially one that was bottled at 57.7% around six years ago (WF 95, yep). As usual, the name suggests this is a 1965 vintage. Colour: deep gold. Nose: all shock full of tropical fruits, from mangos to papayas and from pink bananas to passion fruits. You'd almost think this is a blend of Lochside 1966 with Clynelish 1972. Really! Mouth: goes down too well, this is one hazardous old Cognac. Stunning passion fruits with touches of verbena and wormwood. Please appelez la brigade anti-cognacporn tout de suite. Finish: long and exceptional. Rhubarb and ripe gooseberries, plus always these mangos and, perhaps, a few mushrooms. But those would be Caesar's mushrooms, the best of the best. Comments: sublime, as expected. The freshness alone is flabbergasting, while the profile would make me think of some Bowmore from the very same vintage.

SGP:751 - 93 points.

It's going to be hard to find an even better one, unless an even older Vallein-Tercinier?...

Vallein-Tercinier 'Lot 56' (41.2%, OB, Cognac, Petite Champagne, 2015)

Isn't it a little strange that they did not wait until this year to bottle this old glory, so that it would have been a 60 years old? Some Scots would have done that, for sure ;-). Colour: deep gold. Nose: rather less 'direct', less extravagant than the 1965, and more on sweet/fruity herbal teas. Cedar wood, honeysuckle, elderberry blossom, Timut pepper… There's also some celery, some black earth, some mushrooms, some old Pu-erh tea, some spearmint… In fact, it's astoundingly complex, with a dazzling freshness and no over-woodiness whatsoever. Impressed again. Mouth: the most fantastic herbal tea ever. Some kind of herbal blend that cures everything, with an earthy side, some liquorice wood, grapefruit, very old riesling, sultanas, a drop of baiju, and perhaps even Japanese sake. Fabulously complex. Finish: long and more on citrus, grapefruits and mandarins, and a very delicate tannicity. More Timut pepper. Comments: yet another very glorious Vallein-Tercinier. This is lace. Would dethrone many Scottish malts that some are trying to sell for ten times the price (yeah, the ones in those cumbersome decanters that even Gaga would find inelegant).

SGP:661 - 93 points.