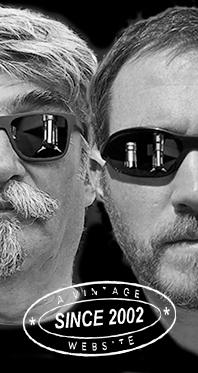 Home
Thousands of tastings,
all the music,
all the rambligs
and all the fun
(hopefully!)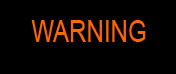 Whiskyfun.com
Guaranteed ad-free
copyright 2002-2017



A little cognac for a change

Beyond the sometimes pretty uninteresting large brands, there are more own-estate cognacs that are starting to do it right, with higher strengths and more emphasis on terroir. Mind you, there's much more terroir in cognac than in whisky, since by law, the grapes have to come from the region, while barley or else, as you know, can be sourced from anywhere in the world. So, let's have a few of these 'crafted' cognacs…

Fanny Fougerat 'Petite Ciguë VSOP' (40%, OB, cask #1, 510 bottles, +/-2016)

This young baby's said to be 5 years old, while Fanny Fourgerat has started to bottle the family's cognacs under her own label only in 2013, after decades of providing the large brands. This is from the Borderies, and 100% ugni blanc. Colour: white wine. Nose: it's young and it's fresh, mostly on grapes and pears, as well as honeysuckle and lime tea. I find it focussed and pleasant, without any kind of boiséed 'stuff' that sometimes clogs some cognacs. Mouth: good, sweet, pearish, young, a little raw, rather akin to some ten years old Speysider ex-refill, if you see what I mean. A little white pepper. Finish: medium, with a little more grass and leaves. A touch of salt in the aftertaste. Comments: good young cognac 'au naturel'. Very few tertiary notes in this, but this is nature.

SGP:541 - 78 points.

Fanny Fougerat 'Cèdre Blanc Extra Old' (44%, OB, cask #1, 507 bottles, +/-2016)

This one's older and is said to be 21 years of age. Colour: gold. Nose: once again, it's a lighter style, that is to say fruitier, without any rancio that I can detect, but with lovely notes of preserved peaches and elderberry flowers. A little honey too, this is lovely. Mouth: really very good, starting a tad grape-y, but developing on the same preserved peaches and perhaps some melon skins. Nice notes of oranges after that, as well as a little liquorice and cinnamon. Rather a dry/light style. Finish: medium, with a few more grassy touches, and a feeling of dry white wine. After all, this is distilled wine. Comments: a very solid and honest style, this baby's not for stupid crystal decanters and mahogany boxes.

SGP:551 - 82 points.

Vallein-Tercinier '46°' (46%, OB, 2017)

Quite smartly, the little house Vallein-Tercinier are leaving a wink for whisky lovers with this new bottling that's both 'natural color' and 'unchillfiltered'. Indeed, like many French people, they write 'colour' the American way. Oh why not! Other that that, it's a blend of Bons and Fins Bois, one being 15 yo, the other one 25. Colour: gold. Nose: superbly fruity. I did a 'masterclass' (hate that word) at WL Paris and compared this baby with a fruity Balblair. In my opinion, the resemblance was striking! Crushed bananas, acacia honey, bits of mangos, the usual ripe peaches, and this little herbal bouquet that adds much complexity. Chamomile, lime, buttercups… Mouth: a perfect, straight fruitiness, with the same fruits as in the nose and perhaps one orange. Immediate, perfect, lifting, fresh… Finish: medium, very clean, very fruity, with this feeling of (fruit slad' that we love so much in, say Balblair indeed, or some Tomatins or Benriachs. Comments: this bottling is so smart! The exact definition of a malternative (but psst, malts of the same quality are much more expensive).

SGP:641 - 90 points.

Paul Giraud 'Napoléon' (40%, OB, Grande Champagne, +/-2016)

A very well reputed little house in Bouteville. This Napoléon is around 15 years old. Colour: gold. Nose: this one's a little more 'oriental', in a way, with baklavas, rosewater, orange blossom, and then the expected peaches and other white fruits. I mean, the flesh is white. Also nice whiffs of soft fermentation (fruity hoppy beer). Mouth: a tad sweet for me in the arrival, and then a little gritty, pretty much cider-gritty. That gives it an artisanal side, and so do these notes of sweet wine, Banyuls, Rivesaltes and assorted colleagues. It's even slightly muscaty. Finish: medium, better rounded, but there are a few green tannins in the background. Some candy sugar too. Comments: a completely different style after the Vallein, much less 'straight', much less 'obvious' (obvious being a positive term here). But it's certainly very good!

SGP:551 - 81 points.

Michel Forgeron 'Barrique 1988' (57%, OB, Grande Champagne, 2015)

This stems from a very artisanal estate in Segonzac, the exact opposite of the big brands. Remember, these good people grow and harvest their own grapes, make their wines, distil them, and age them. This baby was bottled at cask strength, not just '100 proof'. Colour: full gold. Nose: we're pretty much in the same vein as that of the Vallein-Tercinier, that is to say straight and clear, and above all, extraordinarily fruity. Pink bananas, papayas, butter pears, peaches, then all-flower honey, a touch of butterscotch… So far, so great! With water: gets a little jammier. Mirabelles and quinces leading the way… Mouth (neat): really punchy, and perhaps a little oaky, with raw notes of pinewood and black tobacco. The rest is quite perfect, with many stewed fruits (apples, peaches, plums) and a nice touch of liquorice mixed with crushed raisins. With water: oh, no! It's the oak that comes out, and makes it really drying. This baby swims badly, sadly. Finish: rather unpleasant when diluted, almost cardboardy, but perfectly fruity when neat (but there is a little varnish and pencil shavings). Comments: ouch. Maybe does one need to add water half-drop by half-drop, over many days, to prevent this kind from getting too drying.

SGP:661 - 80 points (75 when reduced, 85 when neat).

Bonus! This bébé just in!

Possibly more proof that whisky may not be in the greatest of forms, or say that it isn't exactly booming these days, The honourable Whisky Exchange and affiliated companies and booze dispensaries are about to launch The Cognac Show, which will take place in April 2018. And they already have a flagship bottling, this wee vintaged Frapin. Oh well, let's try it…

Frapin 22 yo 1993 (43.2%, The Whisky Exchange, Grande Champagne, 2017)

Not too sure about the ABV, the Web says 43.2, whereas my sample says 46. But cela n'a pas d'importance, has it? Oh and since someone asked, in Cognac, the word Champagne has nothing to do with our favourite bubbles, as champagne just means countryside in old French – as opposed to city. Capice? Colour: rich gold. Nose: modern style producer's cognac, which is totally a good thing. It's fresh, it's vibrant, and it's full of fruits, first our beloved peaches (in my book good cognac must have peaches), then ripe apricots, guavas, golden raisins, then rather a little camphor, soft cough medicine, and simply orange zests. Unquestionably impeccable. Mouth: exactly the same aromas and flavours, which doesn't happen so often. No, wait, let's add a little liquorice, spiced pineapple jam, and quite some peppery cinnamon from some French wood that's been pretty active. Finish: medium, a tad more on the oaky/mentholy side. Rather dry aftertaste. Comments: a style that sits right between the old houses and some 'new' Cognacmakers that are making them fresher and, well, more whisky-y (I know). Quality's very high but that doesn't come unexpected.

SGP:651 - 87 points.