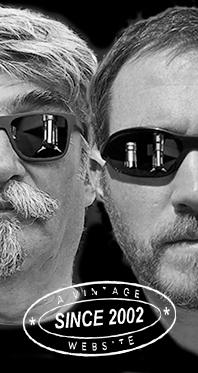 Home
Thousands of tastings,
all the music,
all the rambligs
and all the fun
(hopefully!)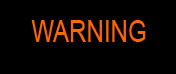 Whiskyfun.com
Guaranteed ad-free
copyright 2002-2017



It's not that we're trying to break any kind of records, it's just that there are many of them and that I've left them pile up in the last two years. Mea culpa…

Kavalan 2008/2012 'Solist' (57.8%, OB, Taiwan, for Malt Whisky Paradise, bourbon cask, cask #B080904064, 164 bottles)

Remember the bourbon cask we had two days ago? That one hasn't been tremendously good in my book… Colour: gold. Nose: not a bubblegum bomb this time, rather a classic, pretty Arrany malt, fresh, vanilla-ed, barley-y, and mainly on various cakes. Sponge cake, vanilla cake, orange cake… Perhaps a little gianduja too. Call that Nutella if you like. With water: American oak galore. Vanilla first, a touch of ale… Mouth (neat): easy, creamy, with good oranges, good vanilla, and good barleyness. Some kind of earthy pepper on top of that, muesli, macaroons... With water: more towards jelly beans. We had expected that would happen. Finish: medium, rather more on citrus, which is just good news. A little ginger in the aftertaste, as usual. Comments: a bit simple, yet very, very fine.

SGP:541 – 85 points.

Kavalan 2009/2016 'Solist' (58.6%, OB, Taiwan, Port cask, cask #O090617023A, 175 bottles)

Port again, obrigado. Colour: bright amber. Nose: it's not impossible that Kavalan would be the distillers that are making the best use of Port wood. Indeed, this is pretty perfect, all on marmalade, quince jelly, late harvest pinot gris, biscuits, and peach syrup. Like this a lot. With water: no scandal if someone had said this was ex-bourbon. Creamy vanilla, marzipan, gingerbread, and two Danishes. We're talking pastry. Mouth (neat): excellent! Big creamy arrival, with more quinces, a feeling of rosewater, then rather ginger liqueur (not the vile commercial ones), mirabelle liqueur, bergamots, white pepper… This one worked a treat! With water: swims extremely well. The Ian Thorpe of whisky, but it's clean. Finish: medium to long, creamy, vanilled, and delicately jammy. More mirabelle jam, honeysuckle tea, elderberries… Comments: white Port, by any chance? Most impressed.

SGP:551 - 90 points.

Kavalan 2009/2016 'Solist' (57.8%, OB, Taiwan, for Malt Whisky Paradise, sherry cask, cask #S090102042, 511 bottles)

I think this one did extremely well at the Malt Maniacs Awards 2016. Colour: dark amber. Nose: you have to enjoy rubber and your new Pirellis, and not be afraid of gunpowder, but then you'll love this. It's full of cigars, parsley, umami sauce, soy sauce, beef soup, old oloroso, walnut wine… You see. With water: tah-dah, black olives and plasticine! Mouth (neat): textbook hyper-sherried ultra-peppery and cigary whisky, very gamey, with some burnt caramel and some perfect cold-brew coffee. Perfect indeed. With water: some mint sauce, some liquorice, more coffee. Finish: very long, spicy, marmalade-y, and always quite meaty. Sublime all-minerals aftertaste. Comments: pretty immense. Not many new sherried bottlings can match this beyond Hadrian's Wall, if you ask me. Cheers Dr. Swan!

SGP:462 - 92 points.

Isn't this becoming interesting? After twenty-five other Kavalans? Let's go on, we may have hit the mother lode…

Kavalan 2009/2016 'Solist' (57.8%, OB, Taiwan, for HNWS, sherry cask, cask #S090608021A, 524 bottles)

Colour: deep amber/cognac. Nose: all right, leather and cigars, apricotine, engine oil, Kikkoman sauce, tar, liquorice, damp earth, mushrooms, and a wee bit of cured ham (your preferred provenance). With water: an amazing box of cigars, plus grandpa's old gun, Castrol's bestest, and just a whole bag of dried porcinis. Mouth (neat): incredible whisky. Please call the Taiwanese anti-maltoporn brigade, the number is +886-(0)2-23… … No, please don't! With water: how you could do this in just seven years, or perhaps only six, I don't quite know. I'm not sure I'll totally buy the whole 'hot climate = accelerated aging' thing, there must be something else. A.I.? Finish: long, rather more leathery and spicy and tobacco-ish. Seville oranges and bitter chocolate as the signature. Comments: this one had everything, even great gunpowdery sulphur. Shan't we call it a top gun? Double cheers Dr. Swan!

SGP:462 - 93 points.

Agreed, we should stop now. It's just that the word 'stop' is truly absent from WF's official vocabulary… So…

Kavalan 2010/2015 'Solist' (57.1%, OB, Taiwan, bourbon cask, cask #B100723021A, 199 bottles)

Some young bourbon, should we expect marshmallows?... Colour: gold. Nose: we've mentioned Arran before, and we'll mention it again. Cool, simple, easy cakes, pastries, vanilla, and an obvious barleyness. Dried pears as well. Does the job! With water: a bit more wood, a little more earth, a pack of banana bonbons. Mouth (neat): Haribo's best selection, pear crocodiles, and pineapple babies. Plus vanilla, barley syrup, and a drop of limoncello. Millimetric. With water: swims very well, becomes fresher and more tropical. Papayas and guavas, but not quite mangos. Very easy! Finish: medium, very fruity, very easy. Some creamy vanilla, a little ginger, a little lemongrass. Comments: one of the easiest Solists. Triangle? (;-))

SGP:641 - 82 points.

Kavalan 2007/2015 'Distillery Reserve' (54%, OB, Taiwan, for Whisky Live Paris 2015, peaty cask, cask #R070507001, 114 bottles)

Another ex-peater cask. Remember we had found another one rather Laphroaiggy… Colour: deep gold. Nose: seriously, these babies are actually blended malts. In this case, I'd say there's around 10% ex-Islay whisky, and the end result just works a treat. As expected, the peater is very dominant, and comes with a lovely earthiness, some gauze, iodine, and burning candles. A little concrete dust as well. With water: spearmint and tincture of iodine. Mouth (neat): peated pears! This reminds me of that young peated Benriach, you know, Birnie Moss… Smoked bananas, more pears, plums… A nice green tea in the background. With water: shall we call this 'a simple peat'? Rather mainland than islands, as far as Scotland is concerned. Finish: medium, with a little pepper. Mint gum in the aftertaste. Comments: very fine, but doesn't swim too well. Gets a little simple when reduced, I'd say.

SGP:551 - 81 points.

Kavallan 2008/2015 (55.6%, OB, Taiwan, for WhiskyLuxe, sherry cask, cask #S081229026, 527 bottles)

This one won something great at the Malt Maniacs Awards 2015, best sherry cask in the Premium category – while everything's premium anyway these days. Colour: deep amber. Nose: it's a coffee-ish one this time, so a relatively dry one, with some black earth, coffee beans, dark chocolate, old walnuts, and a spoonful of the driest peppered marmalade. With water: gets earthier, always a pleasant development. Old musty wine cellar. Mouth: sweeter than expected, a bit gunpowdery, with a grassy dry sherry and notes of kirsch over that. Cherry-and-walnut-flavoured mustard, I'd say. With water: gets rather sweeter, with prunes and raisins. As if we went from oloroso to PX. Finish: rather long, with a little green pepper over raisins and dried pears. Comments: another sherried one that's just excellent. Just not as excellent as other sherried Kavalans, IMHO…

SGP:551 - 87 points.

Kavalan 2008/2015 'Solist' (56.3%, OB, for Asia Palate Association, Taiwan, sherry cask, cask #S081229018, 522 bottles)

A fine Association, as we already could find out. Colour: dark amber. Nose: this one's more floral, most certainly. I'm finding peonies, orange blossom, honeysuckle… I'm also finding many cool jams, marmalade, plums, a little mango chutney, and then some kind of raisiny cigars. Tobacco that noses sweeter. A metallic touch as well (old copper kettle). With water: some rubber coming out, grassy essential oils, dried dates… Mouth (neat): very rich, starting all on concentrated jams, and going on spicier and spikier. Pepper, a touch of horseradish… And there's this metallic touch again, which I rather like. With water: gets waaay fruitier. Figs, dates, pears, bananas, all dried. Another funny feeling of some oloroso having gone PX-y. Sort of. Or did they find stocks of dulce? Finish: rather long, a tad mustardy, with a little rubber again. Black tea in the aftertaste. Comments: I think I'm starting to run out of gas, I'll need some kind of remedy…

SGP:551 - 84 points.

Kavalan 2006/2015 'Solist' (58.6%, OB, Taiwan, sherry cask, cask #S060904024, 551 bottles)

This is the one that became Supreme Champion at the Malt Maniacs Awards 2015. Colour: coffee. Nose: indeed. This is much more elegant, starting drier, with notes of very old Cognac, some rancio, a pack of prunes, candied cherries, as well as a lovely floral side, mainly on roses or, there, Turkish delights. A nod to the most 'spiritual' gewürzes. With water: a little oak coming out, pencil shavings, cedar wood… Mouth (neat): it is great. Preserved mirabelles, dried spiced figs, more mirabelles, even more mirabelles, mirabelle cake, mirabelle tarte, mirabelle jam… And in the background, some strong black tea. With water: liquid 'yellow' jam. May I mention mirabelles again? Finish: rather long, rather smooth, on, guess it, mirabelle jam. Comments: I didn't know that they were having this many mirabelle trees over there in Taiwan. Ha! Another very excellent Kavalan for sure.

SGP:641 - 90 points.

I'm not sure it would be safe to go on… Oh well, why not…

Kavalan 2008/2015 'Solist' (56.3%, OB, Taiwan, for Asia Palate Association, sherry cask, cask #S081229019, 522 bottles)

Aren't these good folks at the Asia Palate Association as mad as us? Colour: red coffee, or something like that. Nose: peonies, cherry jam, orange cake straight from the oven, Mars bar, espresso, and Van Houten's driest cocoa. Very clean, totally not gamey this time. With water: walnut wine and dried figs. Love walnut wine, love dried figs. Mouth (neat): ah, some rum! We had found some the day before yesterday – or was it the day before that day - and indeed, this is akin to the driest old unsweetened Port Mourant ever. A lot of coffee, to say the least. With water: yet I wouldn't call this baby 'mollassy', I'm rather finding chestnut purée and a little dry caramel. A Mars bar again. Finish: long, well balanced, not too sweet, not too dry. Shall we mention fruitcakes? Coffee? Comments: we're flying high now (figuratively, eh!)

SGP:651 - 89 points.

Kavalan 2008/2015 'Solist' (57.1%, OB, Taiwan, for Asia Palate Association, sherry cask, cask #S081229020, 526 bottles)

Yup it's a sister cask, almost a twin cask. Colour: dark amber. Nose: rounder and cakier. We'll mention dried bananas, dried figs, dried dates, pear cake, cappuccino, and puréed chestnuts. The best puréed chestnuts come from Ardèche, south of France. Did you know that? (hope the cheque's in the mail, dear Comité Départemental du Tourisme de l'Ardèche). With water: superb! Earthy tea, cigar oil, leather polish… This was some cask. No pencil shavings this time, all for the better. Mouth (neat): totally rum! Really! And rather agricole this time, this is excellent. So sugar cane, obviously, dried bananas, and a few drops of coffee liqueur. And even, perhaps, drops of pineapple liqueur. I said 'perhaps'. With water: swims extremely well, and gets lighter and even fruitier. Passion fruits and mangos, you couldn't do better. Finish: medium to long, fresh and fruity, and certainly tropical. Comments: an impressive fruitiness in this one. Perhaps the most exotic of all the Kavalans we've tried these days.

SGP:641 - 90 points.

Good, one for the road, and we're done. This has lasted too long…

Kavalan 2008/2015 'Solist' (57.1%, OB, Taiwan, sherry cask, cask #S081229025, 511 bottles)

A bottling for Taiwan, and obviously a sister cask of the previous one that was a sister cask of the one before. Family affairs… Colour: dark red amber. Nose: armagnac, cognac, even brandy de Jerez… This is totally brandy-like, with loads of raisins and quite some marmalade. Some pencil shavings yet again, and the faintest wood smoke. With water: raisins and eucalyptus honey. Perhaps retsina? Mouth (neat): superb! Meats and vegetables, plus raisins and fermented sauces, Chinese-style. Peking duck sauce, mainly. Totally love that, I could have it without any duck, just with a piece of bread. Just, the oak's a tad loud (ginger and cinnamon) but that's more than all right. With water: all sorted out, this is some kind of raisin-and-citrus-dominated fruitcake. Finish: long, rather drier, with more cinnamon, more ginger, and more pine oil. The aftertaste's just a little dying (grape pips, ginger, cinnamon). Comments: a little hesitating at times, but that makes it rather, well, multifaceted. OH well, just another excellent one.

SGP:551 - 88 points.

Phew, 35 different Kavalans within 4 days, that's what we used to do with Ardbeg (and the MMs) around twelve years ago… But to tell you the truth, I wouldn't do that every week, not anymore. So, tomorrow, we'll try two ex-refill Glenkinchies! I may be joking…

PS: I think we'll have the Nantous on another day.