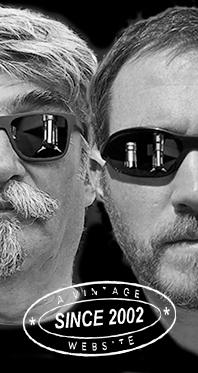 Home
Thousands of tastings,
all the music,
all the rambligs
and all the fun
(hopefully!)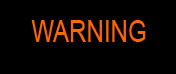 Whiskyfun.com
Guaranteed ad-free
copyright 2002-2017



Kurayoshi, with age this time

It's still unclear if this is genuinely and totally Japanese, as some friends from over there - whom I trust – declared that all Kurayoshis were actually Scottish. Scotch wearing kanjis, in other words. Very troubling, very very troubling. Shouldn't they change their regulations before no one will trust Japanese whisky anymore? (not talking about the single malts of course)…

Kurayoshi 8 yo 'Sherry Cask' (46%, OB, Japan, Matsui, blended malt, +/-2016)

It says 'made in Nippon' on the label, which is even more troubling… And that it's 'Japan aqua vitae'. Is that like those Americans that are actually Canadian? Colour: pale gold. Nose: noses like Speyside young malt indeed. Malt, muesli, porridge, raisins, croissants, vanilla, and overripe apples. It's fair. Mouth: nothing bad to say. Reminds me a bit of Kininvie, with this beerish, ale-y maltiness and the notes of fresh ripe pears and apples. Or young Glenfiddich-like? Finish: medium, malty, porridge-y, with a salty touch and notes of manzana liqueur in the aftertaste, as well as burnt raisins. Comments: indeed, tastes a bit like those oceans of young malt whisky they have over there in Speyside. Frankly, it's more than fair.

SGP:541 - 80 points.

Kurayoshi 12 yo (50%, OB, Japan, Matsui, blended malt, +/-2016)

This one's 'made in Japan' according to the label, maybe that's why the latter is deep purple (no, not particularly proud of that one). But what does 'made in Japan' really mean in Japan? Colour: straw. Nose: hold on, this is a very nice nose. Well, if they do indeed produce this in a certain 'Matsui Distillery', meaning that it would be actually distilled and matured there, well, kudos to them. If they're simply independent bottlers in disguise, well, same, because this is nice, rather mineral and grassy at first, then with pears and apples, as well as a little sweet ale. It is William-Granty. With water: porridge, mud, and barley. Scottish. Mouth (neat): good, malty and sweet, with peaches and a citrusy development, with touches of peat this time. This is really good. With water: easy apple juice and muesli. Finish: medium, a little weaker now. Sweet barley. Comments: works.

SGP:541 - 82 points.

Kurayoshi 18 yo (50%, OB, Japan, Matsui, blended malt, +/-2016)

Same, made in Nippon etcetera. By the way these bottles don't say 'blended malt', they say 'pure malt'. And no no no, despite the label's design, this is not Yamazaki 18. Other countries, other ways… Colour: straw. Nose: some wax and some white fruits, with a very Speyside-y development, all on vanilla and orchard fruits, with a touch of mint in the background. Ex-re-refill Glenfarclas springs to mind this time. With water: traditional Speyside. Mouth (neat): fruit syrup, malt, a little white chocolate, some preserved peaches, some crystallised oranges. This is solid. With water: sweet, easy, good. No, really, it's good. Finish: medium, fruity, with notes of hop. IPA.

Comments: £260 at some auction in Europe! I'm wondering if we couldn't launder all of Scotland's unsold malts by sticking nice labels with big kanjis on them. We could buy a small broken 100L pot still and then call all our sourced whiskies 'Kaledonya Distillery Pure Malt'. Or don't you even need to own a still to become a Japanese distiller? What do you say? Some money to be made, no? Ha, money. But yeah, this 18 is good, just not £260-good. SGP:551 - 85 points.

Any resemblance is purely coincidental, I suppose.

All right, perhaps something authentically Japanese and we are done.

Hakushu 'Distiller's Reserve' (43%, OB, Japan, +/-2017)

Yep, NAS. Not too sure about the very prominent '1973' mention on the neck label. I find this nasty, especially since of course, it's not to be found on any older 'age-stated' bottle of Hakushu. Gee, 20th century tactics… As for the word 'reserve' in whisky speak, we know that it means , well, you know... Now I'm usually fond of Hakushu, so… Colour: straw. Nose: where's the peat? Apple juice, vanilla, bubblegum, barley syrup. Elementary. All right, perhaps a little lemon? Mouth: it's a little better, sweet, slightly grassy, with green apples and notes of pears, plus a little green tea and a drop of grapefruit juice. Can't find no peat in this fella – OK, just a little. Finish: short, on the same notes. Not bad, not tremendous. Nice-ish mandarins in the aftertaste. Actually, the aftertaste is really nicely citrusy and herbal. Verbena and lemon balm, a little coconut. A little too late, perhaps? Comments: 70 to 80€ a bottle of this quite fair but rather rudimentary young malt whisky? When Springbank 10 is at 50€ and Lagavulin 16 at 60€? Would you please pass the joint?

SGP:451 - 79 points.