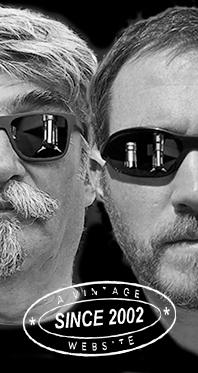 Home
Thousands of tastings,
all the music,
all the rambligs
and all the fun
(hopefully!)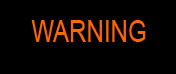 Whiskyfun.com
Guaranteed ad-free
copyright 2002-2017



---

Angus's Corner
From our casual Scottish correspondent
and guest taster Angus MacRaild
Diving for pairs...
Diving to new lows in the titling of blog posts more likely. Let's attack another variety of assorted duos today. Always an enjoyable type of session to do, variety being the 'épice de la vie' and all that... (is that correct Serge?) (not quite Angus, we'd rather say 'sel de la vie' but that's still understandable –S.)

Auchentoshan 2000/2018 18 yo (46%, Signatory Vintage for Flanders' Finest Cask Selection, bourbon barrel, cask #800038, 227 bottles)


Colour: White wine. Nose: All the straw, cereal, lemon rind and butter you might expect from such an Auchentoshan. Very pleasant and summery - the kind of malt you could sip with a discreet ice cube in the garden. However, there are also some intriguing whiffs of sunflower oil, baking soda and pink lemonade. All rather lovely if pretty straightforward and undemanding, but isn't undemanding just spot on sometimes? Mouth: pure lemon barley water. Hay, grass, parsley, bitter lemon, quinine and a stray bay leaf. I think the cask has done a pretty good job of providing structure and a backbone of sweetness without ever going over the top. Finish: Good length. Lots of sunflower oil, white pepper, more bitter lemon and a few flints and pebbles. Comments: I'm not normally a fan of Auchentoshan but this is an extremely drinkable drop.


SGP: 531 - 85 points.

Auchentoshan 15 yo 2003/2018 (56.3%, Scotch Malt Whisky Society, #5.65 'Cocktail Hour', bourbon barrel, 202 bottles)


Colour: white wine. Nose: bright and lemony, pure lemon drops, lemon barley water, a splosh of cream soda, fresh malt, crisp cereals, rice crackers etc... all very pleasant and summery, just like the Signatory. A spore of juicy fruit chewing gum, some key lime pie and some icing sugar. Very nice I have to say. With water: lots of hay, chalk, straw, blossoms, a touch of ink and aspirin. A slightly brittle concrete quality. Mouth: grassy sauvignon, lime cordial, effervescent vanilla sweetness, lemon oils, barley sugar, orange syrups and a flambeed banana or two. With water: lemon curd, spicy sandalwood notes, cornflour, barley sweetness, crisp malt, digestive biscuits and sunflower oil. Finish: medium length with notes of hand cream, sunflower seeds, soda bread and sweetened butter. Comments: perfectly good, summery and pretty straightforward Auchentoshan. I don't see any reason to score it differently to the Signatory.


SGP: 631 - 85 points.

Tomatin 18 yo (46%, OB, bottled 2012)
An older livery of the Tomatin 18. These batches were finished in sherry casks. I recall them being quite enjoyable at the time but I never recorded any notes. Until now... Colour: gold. Nose: rather a lot of golden syrup, gingerbread and some nicely ripe garden fruits. Mirabelle, gooseberry, pears, green apples etc... some bready notes as well, savoury pastry and a dollop of sweet lemon curd. Very pleasing and rather sumptuous. The kind of malt you could snooze to, in a good way. Mouth: a little more towards juicy plain malted barley, lemon cordial, a lick of camphor, dried thyme and some eucalyptus. Again it's pretty good I think. Gets drier and more mineral, a little clay and putty. Some tree bark and a little over-extracted green tea. Finish: medium and getting drier and more teaish. Reminiscent of some old OB bottlings from the 80s. Some shoe polish and cheap runny honey. Comments: very drinkable, good quality malt whisky. Good fuel for the tumbler. I think the strength works well here.
SGP: 641 - 85 points.

Tomatin 36 yo (46%, OB batch 3, -/+ 2016)
Composed from a mix of sherry casks and plain oak hogsheads. Colour: gold. Nose: Luscious old school Tomatin. Bags of nectars, guava, mango and papaya. Some menthol tobacco, soft waxes, hessian, eucalyptus resin, aged herbal liqueurs and fragrant sandalwood. Underneath, in time, there's also nectarine, ripe mandarin, star fruit and overripe banana. This typically Tomatin and thoroughly seductive abundance of exotic and green fruits basically. Mouth: various resinous and nervous fruit qualities with sweet fruit jellies, green apple peelings, spiced honey, pears baked in calvados, lime peel and wood spices such as nutmeg and cinnamon bark. Some lemony waxes, gently smoky paprika and further menthol qualities such as wormwood and mint tea. Finish: long with resurgent papaya and guava, pineapple juice and precious hardwood notes. Comments: Predictably delicious. If it were legal I'm sure Tomatin could declare that their 1970s stocks contain vitamin C.
SGP: 761 - 91 points.

Springbank 21 yo (46%, OB, 2018)
This year's release of the 21yo was composed of 30% bourbon casks and 70% ex-rum casks. Colour: light gold. Nose: if there's a rum component then so far it's rather shy. What comes through first is this pretty typical mixture of waxes, beach pebbles, minerals, sheep wool, hessian, bath salts and light medicines. Pretty pure modern-era Springbank and extremely good. There's some clay, flinty smoke, chalk, lime zest, carbolic soap and a prickle of mustard powder. Also a wisp of peat and wood smoke as well. That distant beach bonfire character that seems to inveigle its way into all contemporary Springbanks. Mouth: lots of soft but emphatic oils. Light peat, black pepper, olive oil, preserved lemons, mineral oil, hessian, soot, seashore minerals and a tiny allusion of dunder funk which may well be the rum, or possibly my imagination. A beautifully supple, textured, oily and characterful Campbeltown malt. Finish: long, some brittle minerals, spry wood spices, a touch of engine grease, lemon rind, wax and some rather fat phenolics. Comments: This combination of characterful distillate, gentle casks, a supportive nudge of peat and plenty maturation time make for a proper malt whisky. Still plenty lessons to be learned from those Karaoke-coveting distillers in Campbeltown it seems...
SGP: 472 - 92 points.

Springbank 21 yo 1996/2018 (54.7%, Scotch Malt Whisky Society, #27.112, 'A broadside cannon barrage', sherry butt, 532 bottles)
Colour: dark mahogany. Nose: gun flints, motor oil, coal dust, black pepper and some very old balsamic vinegar. This is one SMWS title that makes sense as there is this gunpowder allusion in the nose with this kind of brimstone and struck flints quality. However, what's impressive is that it remains a pure, powerful and clean style of sherry, and there is still some lovely and clear Springbank DNA underneath it all. Leathery cured meats, hessian, jasmine and old rope exist next to natural tar, embrocations, truffle oil and some very dark, stewed fruits such as prune juice, black cherries, dates and fig paste. Pretty great stuff I think. With water: kirsch, sandalwood, hessian, bitter chocolate, mint tea, blackjack chews, salty liquorice and a glimmer of earthy peat. Mouth: big, intense spices, hickory wood smoke, gentle medicines, salted meats, strawberry wine, struck matches, more tarriness, freeze dried raspberries and some ancient boal madeira. More old balsamico, walnut wine, rancio, aged pinot noir and boot polish. With water: more very old dark wines, leather, wood spice, cloves, sap, intense herbal resins, Fernet Branca and various earthy, coastal and farmyard qualities all mingling with impressive boisterousness. Finish: wonderfully long, medicinal, oily, sooty and fat. Lots of cherry notes, hessian, camphor, engine oil and something heathery as well. Comments: Some good friends are not fans of this whisky and there are times where you sense it is wandering off towards dirtier territories, but it remains comfortably natural, earthy and intense to my palate. I understand the intensity and sheer madness of it may not be to everyone's tastes but I think it performs wee miracles by being such a brazen sherry cask while still retaining a core Springbank identity. The total opposite of the OB 21 but its equal in quality, complexity and character if you ask me.
SGP: 673 - 92 points.

| | | |
| --- | --- | --- |
| | I'm not sure these two really count as a proper duo, apart from the fact they were born on the same island and they are both 'theoretically' anonymous... | |

Islay Single Malt From A Port Askaig Distillery 8 yo 2009/2017 (55.8%, Filmnik, sherry hogshead, cask #308656, 180 bottles)
One of a handful of bottlings by a new(ish) independent bottler, Filmnik, started by some very cool guys in China. Being an ex-film student I can't help but enjoy the cinematically themed labels. This one references a film called Pirate Radio, although in the UK it was called 'The Boat That Rocked'. It was directed by Richard Curtis who also co-wrote Blackadder and was responsible for Love Actually. Sort of like the Bowmore of TV and film writing careers, dizzying heights and murky lows... Colour: deep gold. Nose: bags of brine, a sort of minty peat and big dollops of salty porridge. Really quite rich and dense with a billowing gust of sea air and boiler smoke. Has this quite modern, chiselled and blade-like swoosh to the peat which is clean, bright and very enjoyable. Some savage gristy notes underneath. With water: lime juice, sheep wool, metal polish, mercurochrome and perhaps a bay leaf or two. Mouth: kippers, mixed olives in brine, lemon juice, wood ash, charcoal, fish sauce, capers and parsley. A smoky kedgeree with lots of sharp citrus juices. Gets oilier and fatter with time. With water: sootier, more camphor, oyster sauce this time, smoked oatmeal and some cooling peated wort. Still very salty and zingy. Finish: long, heavy, earthy, densely oily, some jumbled beach pebbles, salted fish, peppered mackerel. Very good. Comments: my guess would be Bunna but the sherry cask may be throwing me off. A perfect wee peat monster! Well selected Filmnik.
SGP: 377 - 87 points.

Single Islay Malt 13 yo 2005/2018 (52.6%, Thompson Bros, 217 bottles)
There's no distillery named, but there is a picture of what appears to be Bessie Williamson on the label (or could it be an elderly Dutch dentist...?). So, I'll leave you to come to your own conclusions... Colour: straw. Nose: pure peat smoke with a vein of heathery smoke running in between. Very farmy and with a thick, dunnagey, earthy note and a mix of malt vinegar and brine. You could quite comfortably drench your fish supper with this stuff (unless you buy it in Drumnadrochit in which case it's traditional to use a certain Rothes condiment). Green peppercorns in brine, toasted cereals, lime juice and raw oysters. Seawater and dried seaweed. With water: cider apples and new world Sauvignon Blanc along with chalk, new rubber and some old canvas. Also, it's inescapably fishy, in a good sense. Mouth: a big, emphatically farmy and raw, smoked barley tinged delivery. Lots of sooty notes, metal polish, a rather syrupy peatiness, tar, ointment, floor cleaner and hessian. Modern but the height of purity and power. With water: pure lemon juice now, canvas, smoked meats, soy sauce, salt and a suggestion of dried tarragon. Finish: Long, ashy and filled with a lungful of kiln air, peat smoke, miso broth, tarry rope and an old fishing trawler - or something like that. Comments: It's a tough one to score. On one hand I really miss the more exotic fruit aspects in these contemporary Laphroaigs. However, the purity, power, smokiness and the way it evolves and becomes a little more complicated with water is quite compelling. I'm teetering on the brink of 90 but I'm going to be cruel and cautious...
SGP: 378 - 89 points.

Ardbeg 30 yo 1975 (58.2%, Auld Alliance 'Lost in the Warehouse', 24 bottles, 2018)
One of two very cool recent bottlings from the Auld Alliance in Singapore. From bottled stock which had remained in bond but never labelled or used until our resourceful pal Emmanuel managed to snuffle it out like a truffle hungry piggy. Colour: Gold. Nose: hot peat ash, tar, seawater and rope. Pure 1970s Ardbeg. A little wet seaweed, lime oil, salted fish and smoked grist. Wonderful stuff - extremely pure and powerful. With water: plasticine, sea salt, kippers and pure brine. Some burning sandalwood and pine cones in the background. Mouth: wonderfully dense in texture, peated silk if there is such a thing. The peat takes on a kind of meaty quality with some very dense, creosote and earthy notes. Plenty black pepper and green olives in brine. Some dried mixed herbs and anchovy paste. Majestic old Ardbeg. With water: stunning! Pure, old school, Ardbeggy perfection. Leaps about like a slippery Dolphin. Finish: Thrillingly long, ashy, earthy, tarry and medicinal. Comments: I wonder how many whisky nerds were started on their journey with distillate like this. A bracing and totally thrilling blast from the past.
SGP: 477 - 93 points.

Port Ellen 27 yo 1983 (54.8%, Auld Alliance 'Lost in the Warehouse', 31 bottles, 2018)


Colour: Light gold. Nose: A rather blazing, crystalline and saline profile. Tar liqueur, fish eggs, seawater and beach sand. There's also this fisherman's oilskin / rubber welly boot classical Port Ellen filth lurking about beneath the surface. Develops with hints of boiler smoke, black olive, soot and cured herring. A single pickled onion in a dirty martini. I find it pretty classical in style but extremely good. With water: pure lime juice now. Lemon rind, kelp, sheep wool and a little dried sage. Get's lighter and more complex with water. Mouth: Wow! Surprisingly soft and elegant, honey glazed rope, nutmeg, soot, peat oils, germoline and a spoonful of kedgeree. A 30yo Lagavulin crossed with a 1974 Caol Ila. There's a wonderfully mineral and earthy side as well, like wet pebbles with touches of leaf mulch. With water: a wonderful mix of citrus oils, menthol, chopped fresh herbs and coal dust. Soft, tarry peats in the background and an increasing medicinal side. As on the nose water complicates things nicely. Finish: Long, wonderfully oily, peaty and lemony with more slightly dirty medicinal aspects. Comments: On the nose to begin I was hovering around 90 but things just got better and better. Uncommonly for older whiskies this was really at its peak on the palate for me. A hugely pleasurable Port Ellen - a reminder of how good this distillery could (can?) be.


SGP: 576 - 92 points.