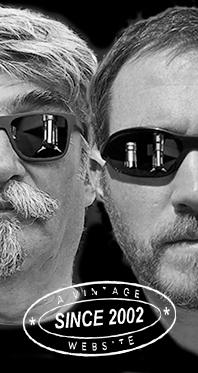 Home
Thousands of tastings,
all the music,
all the rambligs
and all the fun
(hopefully!)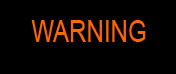 Whiskyfun.com
Guaranteed ad-free
copyright 2002-2017



New Daftmill and proper ancestor

We're in the summery Lowlands today, with one of the new ones and a proper sparring partner from the good old days…

Daftmill 2006/2018 'Summer Batch Release' (46%, OB, 1665 bottles)


That despicable young Scottish lad (and yet good friend) named Angus M. managed to try the first official Daftmill before I even saw a bottle. Thank Vishnu, that was for Whiskyfun, but I've always wished I could retaliate, and this may be a good occasion, as I believe this is the second official Daftmill ever. There! Colour: straw. Nose: ah. What I find really nice is the fact that they seem to have captured the 'style of the Lowlands', with this blend of lemon liqueur and soft cereals, followed with white peaches and a sweet vanillaness that screams 'good American oak', then rather preserved pineapples and cantaloupes. It is really complex, pretty unusual, and I particularly enjoy this further development on citrons and, above anything else, ripe mirabelles. After ten minutes, it's pure mirabelle! Bravo! Mouth: right, this is pretty impressive, a tad spicier now but rather all on all yellow fruits you could think of, either candied, preserved, or as liqueurs. Do you really need a list? Okay, mirabelles first – again – then peaches, melons, bananas, pineapples, apricots… Oh that is enough. Finish: long, a tad syrupy in a good way. On banana and apple juice, perhaps? Some coconut in the aftertaste, that's the oak. Comments: first, it's very good, and second, it's unlike any other active malt whisky, which is an achievement in itself. Although, should I choose a Lowlander that would be closest, I would have said Rosebank. Too bad I haven't got the Daftmill 2005 under my sleeves, so no contrast and compare. Pff, a whisky blogger, they said…


SGP:551 - 88 points.

So no other Daftmill, but let's see if we can find a Rosebank of similar age, even if Rosebank was triple-distilled, whereas Daftmill isn't. Is it?

Rosebank 11 yo 1989/2000 (43%, Lands of Scotland, cask #786)


This is most probably a Signatory Vintage bottling. Colour: white wine. Nose: well, there are similarities indeed, but this is fruitier and 'sweeter' at first, more bonbony, more on a large pack of marshmallows, and then more on pine needles, fern, fresh asparagus, and simply cut grass. I cannot not think of some sharp and grassy sauvignon blanc from somewhere in the Loire valley. Grapefruits and pineapple. Mouth: oh lovely, and oh-so close to the Daftmill, that is almost mindboggling. Incredible! White peaches, mirabelles, whiter pineapples, greener pears, sauvignon blanc… No, really, how's that possible? We could have tried to joke and pretend that they had built a secret pipeline between Falkirk and Cupar, but Daftmill wasn't even… well, in the pipe when Rosebank was closed for good (or bad) in 1993. Finish: medium, a tad thinner now – this is why it'll now lose two or three points. A little too much bubblegum in the finish, I would have preferred more lemons. Comments: much better than some sister casks that we could try a very long time ago. Just a tad narrower than the Daftmill, I would have added.


SGP:541 - 86 points.