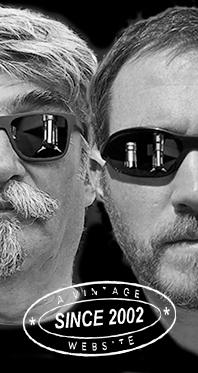 Home
Thousands of tastings,
all the music,
all the rambligs
and all the fun
(hopefully!)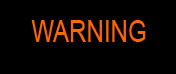 Whiskyfun.com
Guaranteed ad-free
copyright 2002-2017



Bastard peaters, part zwei

Simply because we had more, and because the weather is very cold at time of writing (in the middle of June)…

Islay Malt 10 yo 2008/2019 (58.7%, Liquid Treasures, 10th Anniversary, bourbon barrel, 171 bottles)


Doesn't the bottle look like a Firestone calendar, circa 1955? Colour: white wine. Nose: really raw, ridden with smoky porridge, raw wool, the exhaust fumes f a Lamborghini that really should go to the garage, a box of rubber bands and some burnt grass. Really very raw. With water: more on the leafy and grassy side of maltiness. Also carbon paper, new magazines… And no fruitiness whatsoever. Mouth (neat): much sweeter at first (marshmallows) but the smoke gets massive again, pungent, extremely tarry and a tad rubbery again. With water: I think we managed to tame it since notes of pink grapefruits and pomelos do emerge, but the background remains pungent and extremely peaty. Quite a beast! Finish: rather long, with touches of iodine and mercurochrome. Would heal anything. Comments: huge, raw, and rustic.


SGP:278 - 86 points.

Secret Islay Distillery 21 yo 1998/2019 (50.6%, The Whisky Agency, butt)


We might have to expect to encounter a huge pile of new tyres… Colour: amber. Nose: ah well, this might not be for everyone, since it's totally extreme and full of used matches, green walnut liqueur, Fernet-Branca (artichokes) and hot brake pads. The thing is, some supposedly lovely oranges are seemingly lurking somewhere in the background, as well as a box of old cigars. Let's see… With water: a lot of black pepper coming out, as well as miso and other glutamate-y things. Mouth (neat): feels like a well composed cocktail, really. It's also as if someone had tried to smoke some Cointreau, or marmalade, or better yet, some fig arrack. With water: not easy, as the leathery parts do come out now. A lot of old walnuts too, with this very specific sour bitterness. Finish: long, a tad saltier, pretty Laphroaiggy. It's true that some parts remind me of the famed '74 LMdW. Comments: a sherry monster, a very heavy one, probably for aficionados only. But there are quite a few of them out there…


SGP:467 - 86 points.

Smoking Islay (60.5%, Blackadder, Raw Cask, cask #BA2013/452, 325 bottles, 2013)
This little NAS from a series with a good reputation. Because we needed a cleaner one to rinse our mouth out, you see. Colour: white wine. Nose: essential, blade-y and zesty coastal pear. Balance is absolutely perfect, with green apples, lemons, seaweed, oysters and quite a lot of soot. Love this perfect cleanness. With water: antiseptic! Mouth (neat): absolutely perfect. Lemons, lime, ashes, green apples, clams, fresh walnuts. A bull's eye. With water: there were many more of these lovely clean ones back then, hope they'll come back. Excellent, with the expected fresh almonds. Finish: long, smoky, lemony, and yet relatively soft. Clean. Comments: only older ones could be better, I would say. Perfect drop from five years ago.


SGP:457 - 89 points.

Port Askaig 25 yo (45.8%, Elixir Distillers, for North America, 3000 bottles, 2019)


It's not exactly this label, which used to mention 'Port Askaig Harbour', the new one for America rather has 'Port Askaig Islay'. Let's try the latter… Colour: white wine. Nose: it's not huge, and rather on charcoal and graphite, with some delicate coastal notes, beach herbs, wool, old jacket, sea breeze, a nice wee oyster, and whiffs of freshly shredded celeriac and cabbage. Delicate, elegant, subtle, it's like looking in a mirror (a little tired, S.?) Mouth (neat): naturally. Sauvignon, lemon juice, charcoal ash, oysters, tincture of iodine, then more shredded celeriac as well as a little angelica, and perhaps one drop of yellow chartreuse (per glass). Finish: medium, with this trademark feeling of peated lemons, green apples, then tobacco ashes. Comments: just extremely good, with this faint lightness that's so engaging in this famous – and supposedly lighter - make.


SGP:456 - 90 points.

There's also this new one...

Port Askaig 28 yo (45.8%, Elixir Distillers, for North America, 3000 bottles, 2019)


Will this one be softer? What's 3 years anyway? Colour: white wine. Nose: well, it is a little more camphory and mentholy, so probably a little more tertiary, with some pine nuts, greengages, these notes of smoked salmon and other fatter fish, smoked hake, touches of pickled onions and capers perhaps, then a fruitier side with pink grapefruits, then whiffs of rainwater… Mouth: ah yes, transmuting peat, with already more tropical fruits (mangos, maracujas) while the rawer, straighter smokiness is still there. Other than that, it's all wonderful, perfectly balanced, with touches of caraway and star anise leading to a rising gingerbready feeling. This one's really very interesting, it's not a 25 anymore, while it's not a 30 yet. In short, somewhere in between, and that is pretty lovely. Finish: medium, rather soft, with a saltier, brinier ending. Oyster juice! Comments: the 25 and the 28 are actually very different, but please don't ask me to choose.


SGP:555 - 90 points.

Oh well, while we are at it…

Port Askaig 45 yo (40.8%, Elixir Distillers, for the USA, 51 bottles, 2019)


Well, there was a 45 yo at the very same strength back in 2014, not too sure whether this is the same juice or not. Maybe it is. Colour: full gold. Nose: right, this is one of those magnificent old Bunnahabhains! How many of them have we tried straight from the casks back then, in the company of dear John MacLellan? All roasted nuts covered with eucalyptus essence and Vicks Vaporub at first, then rich plums, light limoncello, and certainly some passion fruits. Soft and complex, with also more and more fir honeydew. Impeccably fresh. Mouth: you feel the age a little more (mentholated molecules from the wood, possibly terpens, turpentine and stuff), but the freshness remains there, with some orange-flavoured praline, tangerine liqueur, heather honey, and assorted dried fruits although it would never quite get raisiny. Finish: unexpectedly long, with the same orange-y fruitiness and touches of cardamom and cinnamon. Crystalised angelica and more yellow chartreuse in the aftertaste, and rather less oak than in the 'bottling of 2014'. Which, I agree, is a little strange. Comments: it is, indeed, a little chartreuse-y. If it is the same juice as that of 2014, it may have improved a little bit, as if it could breathe a little further.


SGP:561 - 91 points.