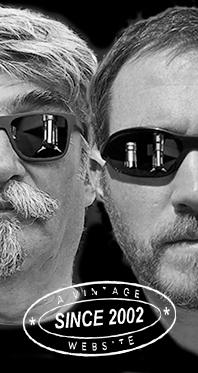 Home
Thousands of tastings,
all the music,
all the rambligs
and all the fun
(hopefully!)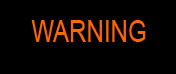 Whiskyfun.com
Guaranteed ad-free
copyright 2002-2017



Brexit special, a bag of English whiskies

In honour of Theresa May. Right.

Lakes Distillery 'The One' (40%, OB, England, blended, +/-2017)


Okay, the Lakes Distillery in Cumbria, just south of the border near Carlisle, have been pulling quite a few good laughs with their initial prices, not to mention the fact that they're making whisky, gin and vodka. I believe you cannot quite call that a whisky distillery, can you? And where's the rum? But as always, truth lies in your glass, so let's see… By the way, this must have been sourced, not homemade. Colour: straw. Nose: nice an easy, really. Cake, brioche, custard, grist, white chocolate, a touch of marmalade, and voilà. Nice nose. Mouth: very soft, but fair. Popcorn, a touch of peat, vanilla, some tea, a little tobacco, cereals, breads… It's good, really. Finish: medium, bready and brioche-y. Some malt and peat in the aftertaste. Comments: that is what the people want, provided the price is fair, say below £30, or €30, or $30. Well made, a good surprise. I suppose I can put down my gun.


SGP:441 - 76 points.

Lakes Distillery 'Steel Bonnets' (46.6%, OB, England, blended malt, +/-2018)


Looks like there is some of the Distillery's own malt inside. Colour: gold. Nose: ah well well well, it's less clean and tidy as the One, and rather more of yesterday's porridge. Wort, pot ale, yogurt, yeast, perhaps horse sweat… But all that is not obligatorily bad signs, the palate could be stellar. Mouth: it is a little unlikely, with some steely flavours and more yeasty touches, then more breads, grapefruit, gooseberries, touches of smoke, more grapefruit… I for one kind of enjoy this. It's not as bad as some have said! Finish: medium, sadly rather too plankish. Sawdust and mustard. Comments: it's rather fine, it's just very young on average, without much depth. Hope they'll make it. Who doesn't make mistakes, Fraulein?


SGP:351 - 70 points.

The English Whisky Co. 8 yo 2010/2019 (64.9%, Cadenhead, World Whiskies, hogshead, 204 bottles)
I'm not well-acquainted with the English Whisky Co., we had chatted with dear Iain Henderson when he was at the helm around twelve years ago, but for some reason, we left it at a draw. Some work to be done, I suppose, let's start now! Colour: white wine. A good start indeed. Nose: some slightly metallic peat and an acetic development on metal polish, old tools, tarry ropes, and notes of new leatherette and Chinese plastics (may include bisphenol and phthalates). With water: raw wool, porridge and stuff. Mouth (neat): yeah it's clean, appropriately yeasty, with good lemons in the back and, above all, a lot of wood ashes, charcoal, cigar ashes… What we sometimes call an 'ashtray-y' whisky. With water: really, it's good, it's got some character, with some nice ashy peatiness and notes of bacalhau. Indeed that's salted Portuguese cod, which I just adore with a good alvarinho. Finish: long, ashy, yeasty. Comments: I was about to say, if Cadenhead have bottled some English stuff, that must be because it's not bad (okay, or because someone had foolishly bought quite some casks). The problem with English malts is that you cannot quite blend them. Blend them into… what?


SGP:455 - 82 points.

While we're at it, but quickly…

The English Whisky Co. 8 yo 2010/2019 (64.6%, Cadenhead, World Whiskies, 2 barrels)


No picture for this elusive bottling, so we've put some artist's impression, and we'll do this quick. Colour: straw. Nose: yes, asparagus, ink, soot, broken branches, and Caol Ila. Yep that's faster. With water: raw wool, dough, bread, smoke, porridge. Indeed we've seen that before. Mouth (neat): frankly, this is very good. Some substantial peat, some lemons, green apples, oysters, vanilla. Just a tad too simple. With water: indeed it's good! Nice white peaches beyond the smoke. Finish: rather long, salty, coastal, ashy… Comments: very good, surprisingly good. Now some abysmal question, who would drink English whisky after the Brexit?


SGP:356 - 85 points.

The English Whisky Co. 8 yo 2009/2018 (61.9%, Cadenhead, World Whiskies, bourbon hogshead, 228 bottles)


I would really hate it that we would lose touch and contact with our English friends. I'd hate to have to buy German cars again, Italian shoes and American rock and roll. French whisky? Oh, come on! Colour: straw. Nose: nice. Vegetal oils, salsify, Jerusalem artichokes, pomegranates, smoked cereals. Right, barley. With water: barley and stuff up. Mouth (neat): it's very good. Now I agree it's odd that some traditional Scottish company would bottle some English whisky; having said that, they've put it under their 'world whisky' banner, as if they weren't in the same country. Which they aren't, naturally. With water: sadly, it was good. Finish: rather long. Comments: could be that we're never going to try English whisky again. Why would we? Who'd needs that, unless it's part of a shared construction? Of a common goal? No, Scotland is something else.


SGP:356 - 85 points.