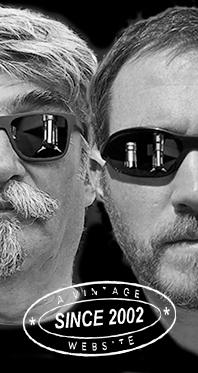 Home
Thousands of tastings,
all the music,
all the rambligs
and all the fun
(hopefully!)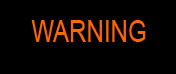 Whiskyfun.com
Guaranteed ad-free
copyright 2002-2017



Ethanol, aged (joking...)

A little grain from time to time can do no harm, as they now say in D.C. And don't you think there's around two zillion times more single grain these days than there used to twenty years ago? Let's see what we have, more or less at random…

Girvan 11 yo 2007/2019 (64.4%, Dramfool, ex-bourbon finished in a Lagavulin sherry octave, 64 bottles)


What? More crazy stuff by the Dramfool gang, I suppose this would get anyone tight as a boiled owl in no time. Colour: straw. Nose: extremely brutal. Nail polish, pear eau-de-vie and bubblegum everywhere, then whiffs of super-hot brake pad. A man's drink, apparently. With water: huge vanillin and some kind of smoky curry plus koshian (Japanese red bean paste). Mouth (neat): who's been smoking strawberry liqueur and liquid glue while we weren't watching? Very warming, shall we say a tad euphemistically. With water: and now rose jelly and tinned sardines, plus some bilberry jelly. Stuff for El Bulli or other mad cooks. Finish: more smoked strawberries and vanilla, and always this varnish. Rather soapy aftertaste. Comments: quite loco and pretty un-scorable.


SGP:725 - 75 points.

Girvan 11 yo 2007/2019 (65.1%, Dramfool, bourbon, 162 bottles)


This ought to be the un-Lagavulinised counterpart. Colour: white wine. Nose: should work well in case of clogged nose. Ikea, corn syrup, new plywood, UHU glue… I suppose water may be needed… With water: some classic shortbread, vanilla, butterscotch and sawdust coming out, while the more chemical side is gone. Mouth (neat): candyfloss, nail polish, lime juice, then vanilla and grass. Cleans your teeth after having unclogged your nose, this should be any doctor's favourite when unreduced (the whisky, not the doctor). With water: pretty good now, creamy, fruity, with nods to the better Canadian whiskies. Finish: not too long, as all grain whiskies are. Clear syrups and a touch of lemon in the aftertaste. Comments: really fine given its pedigree and scores I've given to other very young Girvans in the past. . Possibly also useable as biofuel -ha.


SGP:541 - 79 points.

Enough already! Let's rather tackle some older biofu… I mean grain whiskies…

Cameronbridge 21 yo 1997/2019 (54.4%, James Eadie, cask #75792, 265 bottles)


Colour: straw. Nose: raw alcohol, vanilla, varnish, coconut, corn syrup. With water: same plus a little grass and brioche. Mouth (neat): vanilla, melon sherbet, coconut water, icing sugar, candyfloss. With water: good now, with some marzipan and crushed hazelnuts, halva, macadamia nuts… Finish: medium, rather fine, with notes of sunflower and rapeseed oils. Comments: a fine young grain. Young grains, even when fine, never score too high in my book, so take this is as 'relatively recommended when there's no malt around'. And no good blends either.


SGP:641 - 78 points.

Port Dundas 30 yo 1988/2019 (51.3%, Cadenhead, single cask, hogshead)


Port Dundas, a seminal grain for sure. I suppose we're starting to talk at 30 years of age… Colour: straw. Nose: there are a few little tertiary notes indeed, not just a vanilla-ed mumbo-jumbo composition. Marzipan and cigarettes, asparagus, grasses, pistachios, ale. With water: ideas of tequila and echoes of damp moss and mushrooms. More complex than your average kero… grain whisky, for sure. Mouth (neat): this is pretty good. Some kind of orange, apple and melon liqueur, fifty-fifty-fifty. Always been good at math. With water: maple syrup, almond croissants, biscuits, turon, some grassiness in the background. It needed that. Finish: medium, with a little more coconut but it's all fine. No killing Malibu. A metallic touch in the aftertaste. Comments: it's still totally grain whisky but it's got that extra-thing that evokes malt whisky.


SGP:641 – 82 points.

Caledonian 28 yo 1987/2016 (52.6% Kirsch Import, hogshead, cask #23883)


One of the very last vintages since UDV (now Diageo) closed Caledonian a.k.a. The Cally in 1988. Colour: straw. Nose: classic middle-aged grain whisky, with vanilla, coconut, biscuits, and ripe apples, then a little cardboard and Jell-O. With water: these touches of earth that often come with reduction, otherwise not much else. Fine. Or perhaps hints of old copper? Stills? Mouth (neat): ah but this is good! Tastes like some south-of-Rhône white, Marsanne and roussanne and those things… Even grenache blanc, I would say. White Châteauneuf, distilled and re-aged in oak. With water: really, this is singular and very good. So, driving from Syke in Germany to Avignon in France, buying a few casks of white Châteauneuf-du-Pape, bringing them back to Germany, having them distilled, then filled into an ex-Caledonian hoggie, well, it was worth it! I find this really excellent, almonds, oranges, bilberries and elderberries, bananas… Finish: rather long, and still on fine de Châteauneuf blanc. I doubt they could get some of that brilliant rare white Rayas Blanc, but who knows? Comments: I'm not joking, roussanne and marsanne.


SGP:641 – 88 points.

Invergordon 31 yo 1987/2019 (63.2%, North Star Spirits, bourbon hogshead, 190 bottles)
I had first read '68.2%' but no, that's only 63.2, we're totally safe. You band of assassins! Colour: straw. Nose: it's still young, but we're getting there. Some menthol from the cask, otherwise glues, scotch tape, washer fluid, grass, and drops of coconut liqueur. No, not as awful as it sounds. With water: straighter, grassier and earthier. All good things. Humus. Mouth (neat): notes of high-column rum, Bacardi-style, limoncello… It's not that deadly, apparently (we'll see if I'm back tomorrow). With water: ah? This is pretty nice, with oranges, mint, honey and olive oil, so a perfect combination. Not the first time we're noticing Invergordon's in a different cluster as far as grain whiskies are concerned. Finish: medium, good, almondy, with nice citrus and even touches of camphor. Comments: rather grain for malt drinkers, shall we say. The spirit remains a little thin, as always, but the rest is really very nice.


SGP:551 - 84 points.

Invergordon 46 yo 1972/2018 (49.9%, The Finest Malts, City Landmarks, bourbon barrel, cask #32)
Are you allowed to call yourself The Finest Malts and then bottle some grain whisky? Well, after all they also call McDonald's 'restaurants'… (S., why don't you just drop your two-pence jokes for good?) Colour: gold. Nose: good, we all know that these really old Invergordons are the best grain whiskies available to man (including bourbon) and this seems to be just another example. Macaroons, olive oil, marzipan, grape pip oil, miso, camphor (touches), old chardonnay, damp magazines, vegetable bouillons… Indeed, we're almost in malty territories, btw, looks like we haven't even mentioned vanilla! Mouth: extra-good, just the inherent thinness does prevent it from reaching the heights (which some 1960s 'gordons may sometimes do). Many cakes and oils, more old white wines, walnuts, perhaps a touch of cardboard… It's really good that this baby did not go into some pricy blends (and a shame that some others that we just had did not either). Finish: medium, rather sweet and sour, in a good way. Banana wine. Comments: a complex old grain that you could almost drink with food, like a wine. Say with bouillabaisse?


SGP:651 - 88 points.

Time for a last grain (to Memphis – diving to the lowest lows S.)..

Lowland Grain 1964/2016 (48.9%, Whisky-Doris, Nose Art, 15th Anniversary, bourbon barrel, cask #10, 253 bottles)
If they cannot say what it is, it ought to be Girvan. Colour: gold. Nose: something else, rather in the same category as some well-aged Belgian trappists. Wonderful mangos, yeasty bread, pumpernickel, mead, hay, broom, tobacco, raisins, glutamate, morels, heather honey, earth (garden peat)… It is a fantastic nose, we're extremely far from those soulless empty grain whiskies that are roaming whiskydom these days. Mouth: clearly one of the best grains I've ever tried. We're on thick Belgian beer again, ale, mead, rather chestnut honey this time, rhum agricole, ripe pineapple, candy sugar, asparagus soup, cigar... Sure it tends to get a tad too woody, but even men get woody after 50 years. No, not girlz. Finish: medium, a wee bit bitter. Crystallised grapefruit in the aftertaste. Comments: the nose was utterly perfect and in Premier League, whilst the palate was rather in First division yet rather excellent. Extremely well selected, Doris and compadres.


SGP4561: - 90 points.