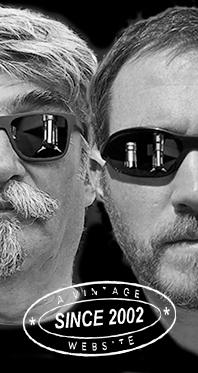 Home
Thousands of tastings,
all the music,
all the rambligs
and all the fun
(hopefully!)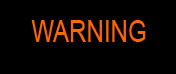 Whiskyfun.com
Guaranteed ad-free
copyright 2002-2017



Perhaps a few grain whiskies…

Mind you, even Gordon & MacPhail have some single grain these days! While I remember well those happy times when you only had Cameron Brig, and then William Grant's Black Barrel (Girvan). Don't grain whiskies belong to blends? Discuss… (while I'm having a few of them…)

Girvan 12 yo 2006/2018 (60.3%, Cadenhead, World Whiskies, bourbon barrel, 216 bottles)


They keep bottling these grains under their 'world whiskies' banner, which may go to prove that they do not actually consider grain as proper Scottish whisky. Ahem. Colour: white wine. Nose: all right, it's not pure nail polish remover, but it certainly does have an obvious varnishy side. Wood alcohol, antifreeze (which comes handy), vanillin, and a wee pack of gummy bears, most lemon-flavoured. With water: extremely high-columny. Havana Club 3 years is a bit like this, perhaps could we do mojitos out of this wee Girvan? Mouth (neat): pure ethanol flavoured with vanilla and lemon extracts, plus coconut balls. Assorted marshmallows. With water: something mad by Starbucks. Vanilla Creamer or something. Finish: short. Lemon and vanilla fudge, chicory coffee in the aftertaste. Comments: not my thing at all, but I find it better than the official 'Patent Still – Proof Strength'.


SGP:440 - 72 points.

Cambus 30 yo 1988/2018 (45.5%, Cadenhead, 258 bottles)


Colour: white wine. Nose: rather another world, with an old grain that's much more complex and elegant while not being dominated by any sort of cask influence. Fine touches of grass, fresh asparagus, fresh walnuts, fresh sugarcane, then indeed coconut balls and candyfloss, a touch of tobacco, prickly pears, a hint of banana, melon skin… It's all very subtle, and much less 'empty' than many grain whiskies that I've known, including similarly aged ones. Also wee whiffs of fresh mint leaves. Mouth: a little rougher and less complex, but still very good, on lemon curd, angelica, a little fresh oak, cinnamon and candy sugar. Finish: medium and with more American oak character. Nice lemony touches in the aftertaste, with a little bitter ginger. Comments: interesting, some rather complex old grain that was not pumped-up by a lot of sherry or fresh American oak.


SGP:451 - 83 points.

Cambus 29 yo 1988/2018 (45.4%, Cadenhead, Single Cask, hogshead, 294 bottles)


This should be similar. Colour: white wine. Nose: it is, actually, more restrained, more on bread and light beer, with a little sloe and ginger, oak, croissant… It really isn't big whisky, it's almost whispering, which isn't obligatorily a problem. Almost no coconut this time! Mouth: oh, very good! Notes of peat, seawater, Jamaican rum, olives… That's probably the cask, and it's certainly a blessing. Rather a kind of blend than pure single grain if you ask me. Finish: medium, fresh, brine-y, rather smoky and, once again, Jamaican. Comments: excellent! Although I doubt that came from the distillate in itself. Great surprise.


SGP:452 - 87 points.

North British 28 yo 1990/2018 (61%, Gordon & MacPhail, Connoisseurs Choice, first fill sherry puncheon, cask #73847, 181 bottles)
So the first grain whisky by G&M (excluding their blends, naturally). As far as I can remember, North British were using maize when this was distilled, but I'm not 100% sure. Colour: coffee. Nose: coffee. Seriously, coffee, and schnapps, and then Christmas cake, morello cherries, Nuits-St.-Georges, chocolate and dried beef. Frankly, could as well be malt whisky behind this sherry-laden nose. With water: maraschino, marzipan, pumpernickel, chocolate, cherry liqueur, wild pipe tobacco. Mouth (neat): one of the heaviest grains I could try, full of chocolate, tobacco, tea, parsley, heavy liquorice, menthol, Cherry Heering, earth… With water: gets meatier, almost bouillony. And malty, in a slightly Marmitte-y way. Finish: long, on pretty much the same flavours. A feeling of walnut stain. Comments: quite a decoction! Not sure the base distillate was of any relevance in this context, all I can say is that I liked this rather monstrous grain rather a lot. It also reminds us that grain whisky was often used for roughing new casks before they were used for malt, before everyone started to be obsessed with first fill.


SGP:672 - 88 points.

Invergordon 44 yo 1974/2018 (46.5%, The Whisky Blues, Taiwan, refill butt, cask #29, 250 bottles)


This baby by a new independent bottler from Taiwan. Loud applause, whisky and blues sure go together! Colour: amber. Nose: these old sherried Invergordon could be extraordinary, and probably the best grain whiskies ever made (read my lips). No exception here, this is wonderful, all on brownies, roasted chestnuts, chestnut honey, leather and pipe tobacco, Corinth currants, chocolate, mocha, and kumquats. Superbly balanced, without any varnish or other grainy 'stuff'. Mouth: right between great old bourbon and great old malt whisky. Wouldn't that be on the Azores? Vanilla, raisins, touches of coconut, drops of PX, chestnut purée (a lot, really), brioche, streusel, macaroons… Liquid pastry, really. Finish: medium, amazingly fresh and void of any excessive oak. Miraculous. Café latte, vanilla, shortbread, kougelhopf. Comments: great old Invergordon from a great cask. To think that this is quasi-vodka (ooh careful with that, S.!)


SGP:640 - 89 points.

Cameronbridge 34 yo 1984/2018 (53.2%, Cadenhead, for HNWS Taiwan 13th anniversary, bourbon barrel, 210 bottles)


Let's see what our Taiwanese friends have selected. Coz they know their whisky! Colour: gold. Nose: it's a more reflexive one again, a little shier, perhaps more elegant as a result, with some candy sugar, some soft rum, notes of Swiss milk chocolate (please no vegetal oils in chocolate), and wee whiffs of geranium flowers. Can't be against that. With water: more on butterscotch and café latte. Mouth (neat): good. Look, grain needs at least 30 years to become kind of interesting, capice? Chocolate, coconut, herbal tea, guava, vanilla, grenadine… With water: back to café latte and custard, with some grenadine syrup again. Grated coconut. Finish: medium, oj pretty miuch the same notes. What some mad marketeers call mochaccino – that's right, that's simply cappuccino made with mocha. Whiskyccino soon in a shop near you, I suppose… Comments: another old grain that's absolutely excellent, but it's hard to beat those old sherry casks, isn't it.


SGP:540 - 85 points.

More grains tomorrow, since we aren't done with them yet. Saint Diastase, pray for me.