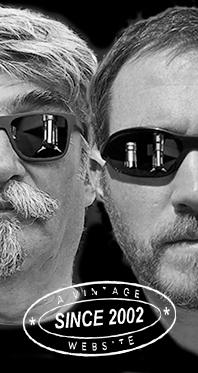 Home
Thousands of tastings,
all the music,
all the rambligs
and all the fun
(hopefully!)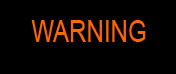 Whiskyfun.com
Guaranteed ad-free
copyright 2002-2017



Perhaps a few more grain whiskies…

I keep complaining but that's a routine, really, as we're finding quite some good grain whiskies. It's good that the best ones would come my way, and that the characterless rotguts would stay away from WF Towers. Thank you, friends! We had an excellent 34 yo Cameronbridge for Taiwan yesterday, so let's have another one. No, not one for Taiwan.

Cameronbridge 34 yo 1984/2018 (50.3%, Cadenhead, World Whiskies, bourbon hogshead, 180 bottles)


Colour: gold. Nose: niiiice! Swiss cheese, leather, miso, vanilla, oranges, tobacco… It's slightly fermentary, which is rare in grain whisky, but which I enjoy a lot. With water: peat smoke! Mouth (neat): right, can we please see the papers? Smoke, oysters, seaweed, soot, brine… Ha-ha-ha! With water: very good. And very smart. Finish: medium, sweet and peaty. There ought to be a rock and roll song about that. Comments: smokier than poor Ardbeg Blasda or Laphroaig Select! We wanna meet this cask… Well done Cadenhead, that was smart; and fun. Whisky as it should remain, light-hearted and rather made by rascals for us rascals (and affiliated scoundrels).


SGP:552 - 87 points.

Invergordon 25 yo (49.8%, That Boutique-y Whisky Company, batch 9, 1093 bottles)
Great label that explains the British politics to us Europeans, with much accuracy and fairness. Colour: gold. Nose: this one's seen some well-charred newish oak. And mind you, that worked. Warm croissants, butterscotch, café latte, custard, limoncello, tarte tatin. F*****g smart (it's good to be independent, isn't it). Mouth: this cannot be 'only' grain whisky. It's more a blend, and a great one at that. Smoke, olives, herbal teas, kippers, liquorice, gentian, celeriac… Finish: same for a long time. Perfect. Comments: excellent. But yeah, Invergordon, right… If this is pure grain whisky from Invergordon, I'm Englebert Humperdinck's hidden second cousin. Which, to make things clear, I am not.


SGP:452 - 87 points.

So, how do we make some great grain whisky? 1. Select a great cask of characterful malt whisky (Springbank, Clynelish, Ardbeg, Ben Nevis, whatever). 2. Empty said cask, but do not rinse out. Never, ever rinse out anyway. 3. Fill with soulless grain whisky. 4. Presto, et voilà! But let's move on…

Strathclyde 27 yo (51.8, Artful Dodger Whisky Collective, 2018)


Love these wee bottles, and isn't it smart to advertise this baby as a Lowland single grain? Colour: straw. Nose: this is a rather sugary nose, with several syrups, barley, agave, cane… Also acacia honey, or rather sunflower. One of the 'sweetest' noses I've ever come across. With water: hand soap and almond milk. Why not. Mouth (neat): sugarcane syrup indeed, mild oak, cappuccino, fudge… Some fatter background with oranges and some kinds of sweet oils, corn syrup, Kellogg's wackiest (totally genetically modified ;-), limoncello and caramel… With water: fair, sweet, fudge-y. Some vanillin has been in use. Finish: medium, pastry-like. Huckleberry and mullein syrup. Comments: sweet and easy, and rather floral, actually.


SGP:640 - 83 points.

Strathclyde 29 yo 1989/2018 (55.7%, Cadenhead, Small Batch, bourbon hogshead, 330 bottles)


Colour: gold. Nose: oranges and vanilla, candy sugar, Fanta, Cuban rum, corn syrup. Not the deepest whisky ever, but it's okay. I think. With water: engine oil, brake fluid, plasticine, peanut oil, all things never to be found in 'pure' grain whisky. Mouth (neat): good, vanilla, orange syrup, traces of peat, soot, and seawater. The casks were excellent. With water: creamy vanilla and almond milk, malt, Golden Grahams, pommes tapées (that's slices of apples that are hammered and dried, a great specialty they have around Angers and Saumur. Goes well with sweet chenin blanc, I tell you). Finish: medium, on fudge and apples, cinnamon… Comments: fine! There was some peat before we added water, but it got grainier again once reduced. Should have been the other way 'round, go figure…


SGP:640 - 84 points.

Cambus 30 yo 1988/2018 (45.2%, Hunter Laing, The Sovereign, for The Whisky Barrel, refill hogshead, cask #14857, 313 bottles)


Colour: straw. Nose: American oak, vanilla, coconut, assorted cakes, cut cactus. Some say grain whiskies are boring. That's not always the case. With water: herbaceous. Hints of clean mud, mown lawn, some cardboard. Mouth (neat): peanut syrup, coconut, vanilla, sour oak, Thai curry, satay sauce. With water: okay. Coconut and barley syrup. Finish: medium, a tad sour. Cider and grass and sugar. Comments: probably good but it's not really my scene. Let's remain fair, though.


SGP:640 – 78 points.

Dumbarton 31 yo 1987/2018 (50.5%, Hunter Laing, The Sovereign, for The Whisky Barrel, refill hogshead, cask #15477, 207 bottles)


Dumbarton, a place worse than Shutter Island if you ask me. Colour: straw. Nose: fine easy vanilla-ed and slightly nutty/grassy. Barley syrup and sunflower oil, plus 'ideas' of tomato leaves. Tends to go towards old metal, old coins etc. With water: warm coconut macaroons and quince wine. Old tin box. Mouth (neat): ah good. Balinese coconut wine, barley syrup, sour fruit wine, a touch of balsamico… With water: a tad indefinite. Sour woods. Finish: medium, slightly salty. Chinese medicine (which, I agree, doesn't mean anything, but there you go). Grainy fatigue striking at WF Towers. Comments: okayish. Good? Yes. Not too sure.


SGP:550 - 80 points.

Okay, it is insane to taste many grain whiskies in a row. Granted, some are very good, but I find most uninspiring and simply… unnecessary. Remember, what we try is the very best, while grain whisky as a whole remains awful, dull, puke-y and philosophically empty. Loathable stuff, or the dirtiest dungeons of whisky. Hate, hate, hate. Good, I may have exaggerated those things a little bit.