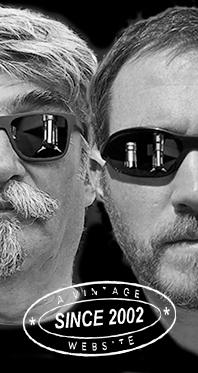 Home
Thousands of tastings,
all the music,
all the rambligs
and all the fun
(hopefully!)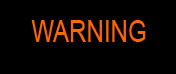 Whiskyfun.com
Guaranteed ad-free
copyright 2002-2017



Whiskyfun's mixed bags
Session Five

More whiskies from all places, for our enjoyment. Hopefully…


Starward '10th Anniversary' (52%, OB, Australia, single malt, 2017)
The fact that our friends in Melbourne Downunder have partially used some red wine casks here does not obligatorily mean that this will be a complete disaster. Let's check that… Colour: deep gold. Nose: starts with toasted oak, goes on with cinnamon rolls and chocolate, and keeps going on with burnt cakes, especially brownies. Roasted malt, Ovaltine, prunes, a touch of blackcurrant jam that gives it a faint pinot-noiry side… But it's clearly not very red-wine-y, total great news here. With water: fruitcake and candied cherries. Mouth: a tad more grape-y, almost merloty at first (Saint-Emilion isn't far, I mean, as far as flavours are concerned), then rather oakier, with more roasted malt and black tea, black pepper, other cinnamon rolls, sour teas, slivovitz… With water: nice, fruitier. Blood oranges, redcurrant jam, more cherry jam… Finish: medium, rather on cherry cakes and battelman. Comments: my fears were unfounded, it seems. Pretty good whisky despite the heavy-ish casks that have been used.


SGP:641 - 83 points.

Great King Street (49%, Compass Box for Les Grands Alambics, blend, single marrying cask #6, 2018)


Colour: gold. Nose: rather unusual at first nosing, with some almond milk, hand cream, leaven, broken branches, linseed oil… Rather goes toward autumn leaves after that, peels, celeriac and other rooty things, perhaps gentian roots, ale… Mouth: firm and characterful, earthy, a tad yeasty, with more ale, cider, and bitter apples. Gets fruitier after just one minute, rather on more apples, as well as pears and greengages. Finish: long, rather on plums and vanilla this time. Oak-aged sloe eau-de-vie. Comments: high malt content, not sure there's much grain inside, unless that grain was matured in very active oak. As expected, quality's pretty high here.


SGP:561 - 85 points.

Westland 'Garryana Edition 2/1' (50%, OB, USA, single malt, 2600 bottles, 2017)


This baby's 38 months old and was partly matured in virgin Garryana oak, a species that grows in the Northwest of America. I had rather enjoyed the first edition back in 2016 (WF 82). Colour: gold. Nose: starts with fresh almonds and sour cream, which is a tad bizarre, and gets then extremely bready, which was to be expected from Westland. Spiced bread, Stollen, mustard, then cake, Mars bar, Ovaltine, and many spices from new oak, especially the usual nutmeg, cinnamon and ginger. With water: a little caraway. Mouth (neat): oranges, cakes, spices, and really a lot of cinnamon and chocolate. With water: more oak comes out, sawdust, oak shavings. The good news is that that would come together with oranges. Finish: medium, never too drying, which is quite a miracle. Saved by the oranges. Comments: the oak's a little loud for me here, I usually prefer Westland's single casks. But this remains very good.


SGP:451 - 82 points.

Kavalan 'Peaty Cask' (57.8%, OB for La Source, cask #R100104017A, 114 bottles, 2018)
According to the numbers this should be a vintage 2010, am I wrong? Colour: deep gold. Nose: no peat bomb, rather many tobaccos and dried fruits at first, Virginia, figs… Also some camphor, eucalyptus, thin mints, drops of sour soup, miso, then a little patchouli, old wardrobe, perhaps even one or two small mothballs… This really is a lovely, rather complex nose, and yet another impressive Kavalan. With water: rubbed mint leaves, bandages, various embrocations and balms, Wulong tea (Taiwanese, naturally)… Mouth (neat): more peat for sure, plus massive amounts of grapefruit juice, fresh coriander, and an unexpected margarita-y side. That's right, tequila. Green pepper. With water: leafier. A touch of aniseed as well, leaves, seeds… The grapefruits are still there, but there's also a little cranberry juice. Finish: medium to long, mentholy, citrusy. Comments: it's very moderately peaty, and quality's very high. We've personally known some Glen Gariochs that were a bit like this.


SGP:653 – 88 points.

Daftmill 2005/2018 (55.8%, OB, Inaugural Release, bourbon barrels, casks 2, 3 & 7, 629 bottles)


Angus has already tried this one but how could I not try the first Daftmill ever as well? Loved the Summer Batch, having said that. Since Angus has written a fashionably long note, I'll try to keep mine very short. Colour: pale gold. Nose: fully on barleys and assorted cereals, plus a little lemon curd, porridge, Moroccan bread, and a drop or two of artisanal limoncello. So everything is in place. With water: what I had already noticed in the Summer Batch: Rosebank! Mouth (neat): it really is very good, balanced, firm, with perfect breads, pastries and cereals, plus lemony touches and softer spices. I think it's great that they could and have been willing to wait before issuing their first expressions. The citrusy side is particularly admirable. With water: swims like a champ, remains perfectly balanced, bready and lemony. They have some lemon cake aboard the TGV in France and… oh, please forget about that. Finish: medium, clean, bready and lemony. Haven't I just mentioned Rosebank? Comments: excellent.


SGP:551 - 88 points.