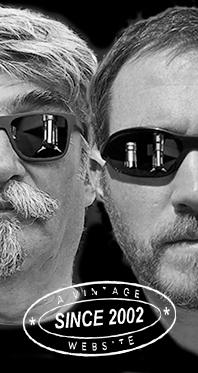 Home
Thousands of tastings,
all the music,
all the rambligs
and all the fun
(hopefully!)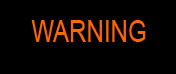 Whiskyfun.com
Guaranteed ad-free
copyright 2002-2020



At Waterford, where tèireoir matters

Mark Reynier and gang will never do things like anyone else, that's for sure. Even the new word 'tèireoir' that, I suppose, means Irish terroir, is francely amusing, is it not? Anyway, Waterford's first official bottlings have arrived and naturally, we cannot wait. I won't try to add any further literature though, especially since our friend Billy Abbot over there in London Town has already done it in the most splendid of manners. All I'll add is that the caskbills (yet a now word, no?) are a little different depending on the bottlings, but they remain pretty similar, with some refill and virgin American oak, some French oak, and some VDN which, I suppose, means Vin Doux Naturel in this context, so sweet wine. Let us proceed if you will… Oh and the bottles are as blue as Haig Club's, but I doubt they would hire David Beckham. Now I've heard Cantona was free, and so is Thierry Henry. Maybe not a good idea…

Waterford 2016/2020 'Single Farm: Bannow Island' (50%, OB, Irish, batch #V23449)


Piles of data are available, such as the fact that it was Overture 2015 barley, that the actual age is '1322 days', so 3,62 years, that the A.B.V. was 72.01% before reducing, that the grower was a gentleman named Ed Harpur in Wexford, and that his first car was a blue Morris Marina. I'm joking now. Colour: gold. Nose: there's 25% French oak here, and I would say it feels a bit, imparting a slightly spicier breadiness than what's usual with some high-end craft whiskies (I know the word craft is very pre-Covid, but there). Basically, there's rather a lot of mashed potatoes – with nutmeg of course – then 'opening a new pack of shortbread' and a pretty earthy barleyness. Probably a touch of wormwood too, moss, and butterscotch. I find this lovely, and much less an oak-bomb than I had feared. The barley's clearly audible. Mouth: perhaps more VDN impact, so perhaps a few raisins. Other than that, it's really a spicy bread that's paying first fiddle, pumpernickel, with more nutmeg and a few mustard seeds. Oh and some aniseed too. Finish: rather long, fresh, with a little caraway on top of the nutmeg. I'll add a few drops of Meursault, I also know this will please the owners. Comments: I'm a sucker for these young 'vibrant' and bready whiskies. Only little problem, I knew this was going to be good, so no big surprise.


SGP:551 - 88 points.

Waterford 2016/2020 'Single Farm: Ratheadon 1.1' (50%, OB, Irish, batch #V23304)


Same caskbill here, Irina 2015 barley (so harvested in 2015 I suppose), grower was Stephen McDonnel in Carlow, and the casks were disgorged at 71.18% vol. (I suppose that's an average since they've been using four different woods). Colour: gold. Nose: clearly more austere and earthier, more mossy, with more tiny herbs. Frankly, and let's assume the casks were exactly the same – or were having the exact same specs – the differences are fascinating, much more so than in the newmakes, which I could try before. No wait, it gets rounder now, with more custard… And cut grass, shortbread, oatcakes… Really, it's rather fascinating but watch it, you could spend hours nosing these babies. They're a bit like different pianists doing the Goldberg Variations, if you like. Same music, very different feelings. Okay I'm pushing all this a wee bit now. Mouth: rougher and spicier than the first one, a tad more brutal, with more pepper. Wait, are these… kiwis? Do they grow kiwis in Ireland? No we aren't talking rugby here. Anyway, an excellent drop once again. Finish: rather long, bready, rather with oak spices than straight vanilla. Perhaps a touch of pineapple. And, above all no signs whatsoever of that dreadful thing that often pops out of young much activated whiskies, coconut. Comments: I'll probably score them all the same, but I will never write that they show 'potential', or that 'we can't wait until they're 10 or 12', because I find them excellent just as they are, in their not-so-naked youth.


SGP:561 - 88 points.

Waterford 2016/2020 'Single Farm: Ballymorgan 1.1' (50%, OB, Irish, batch #V23530)
Barley was Overture, harvested 2015, grower was Robert Milne in Wexford, and the dog was an Irish Setter, naturally (S., please stop it!) The caskbill's a little different, with both a little more refill American and French oaks, and consequently a little less new American and VDN. Colour: gold. Nose: this one's rather chalkier I would say, a tad more mentholy too, but with again this feeling of young Meursault straight from first fill wood, then clearly quite some custard and shortbread, as well as a touch of pinewood. It's probably the sexiest so far, and perhaps the most mature 'on the nose'. Mouth: a little oakier on the one hand, and fruitier on the other hand. Pepper and oranges, bread, nutmeg, cinnamon, also rather more ginger, curry, cloves… Finish: long and spicy. Comments: clearly different, and perhaps a notch more, say 'binary' than the other two, but I like it just the same. Oh and let's say it, such attention to detail is a bliss anyway.


SGP:562 - 88 points.

Waterford 2016/2020 'Single Farm: Ballykilcavan 1.1' (50%, OB, Irish, batch #V22746)


The grower was David Walsh-Kemmis in Lagis. The barley was Taberna harvested in 2015, the A.BV. a hefty 72.33% prior to reduction, and no virgin American oak was harmed this time (45% American, 37% French, 18% VDN). Colour: straw. Nose: a little 'darker' as far as aromas are concerned, bitterer, so rather more on stout than lager, or wholegrain bread than baguette. See what I mean? Having said that it's becoming both softer and thicker then, with an oiliness that wasn't this obvious in the others. Rapeseed oil, pencil lead, brake fluid… This is most interesting, really. Taberna, you say? Mouth: oh, just perfect. Touches of fermentation (nowhere to be seen in the others) and sourdough, croissants, pepper, nutmeg and cinnamon, perhaps a little banana, but no pears and no wine gums. That's an achievement too. Gets a tad drying after a wee while, but that's nothing. Finish: long, extremely good, bready and oily, bordering 'good' rubber. Dough and bitter ale in the aftertaste. Comments: this would be my favourite, but we're really splitting babies' hairs and the score will remain the same. Who needs scores anyway.


SGP:462 - 88 points.

Quite unsurprisingly, I'm impressed. The only thing that did not quite strike me is the 'Irishness' in these whiskies. They're bigger than most, if not all Irish 'whiskeys' I could try so far and in my humble opinion, could as well be Scottish. If you ask me. Am I in big trouble now? Should I hire bodyguards? Move to Tamanrasset?