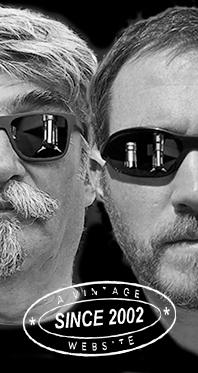 Home
Thousands of tastings,
all the music,
all the rambligs
and all the fun
(hopefully!)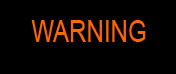 Whiskyfun.com
Guaranteed ad-free
copyright 2002-2020



Feasting, rewards and
old malternative brandies

| | |
| --- | --- |
| In my family, we've always quaffed cognac and armagnac on Christmas day. Or on Sundays. Mind you, whisky was rather for discotheques or parties. Oh and for mixing, I've never seen any of my ancestors drinking whisky just like that. Never, ever. So I must be the first in my lineage to drink whisky neat – still quite some catching up to do, I suppose (yeah, just any excuses). But today is today, and it's rather a day for very special cognacs… | |

Petite Champagne 'D67 – A52' (49%, Jean Grosperrin for C. Dully, cask #F15, 2020)


Well, either M. C. Dully wants to play Battleships with us, or these codes do actually mean something, such as the vintage and age of this little petite champagne. I'm leaning toward "vintage and age". Colour: deep amber. Nose: it's a very fresh, tart, very citrusy profile at first (blood oranges), then we have ripe damsons (or zwetschke/zwetschge if you're playing Scrabble), then more tertiary aromas, old wines, earths, tobacco, rancio, ale, miso, chocolate… Mouth: rich and punchy, yet well-chiselled, rather on rich honeys, Corinth raisins, then all kinds or dried and crystalised citrus. The background is pretty spicy, on cocoa, English tea, and black tobacco. Cocoa tends to take the lead. Finish: long, really punchy and spicy, even somewhat aggressive, not unlike some single cask cognac straight from the… hold on… So exactly not one of those old blends in crystal. Saltier aftertaste. Comments: a bit tough and rough in the end, perhaps, but I do like this style a lot. My ship is sunk!


SGP:461 - 89 points.

Chollet 1960/2020 'Le Bon Vivant' (46.3, Malternative Belgium, 109 bottles)
Looks like this is a Fins Bois. Chollet are both producers and négociants and are located in Boutiers-Saint-Trojan. I suppose this stems from their own estates. Anyway, another brandy that seems to have flown through that secret pipeline that goes from Armagnac straight to Belgium, via Cognac. Oh and this is my year, so it better be good. Colour: deep amber. Nose: exactly the opposite to the Grosperrin. Much softer, fruitier, smoother, with honeys and many crystallised and dried fruits, figs, longans, raisins, Stolle, ripe mirabelles, wee herbs wormwood, fennel, dill, verbena, yellow chartreuse… Mouth: indeed it is all fruits and flowers, but with a little black tea indeed this time, quite some pipe tobacco, moss, mint, liquorice wood... Touches of coffee too, molassy rum (just two drops), and then once again, rather a lot of honey and even pancake syrup. Finish: it's funny that both old cognacs would converge in their finishes. More spices, pepper, bitter chocolate, cinnamon… A touch of tamarind jam and prunes in the aftertaste. Comments: it started mellow ans easy, but never stopped picking up steam then. Same ballpark.


SGP:561 - 89 points.

Fins Bois No.45 Héritage (50.8%, Grosperrin for Passion For Whisky, 2020)
So, as the vintages are related to the harvests and not to the years of distillation (but in truth, those ought to be the same), this was made right after the end of WWII. In other words, it should be a very celebratory old cognac. Remember, within the bois, you've got fins bois, bons bois, and bois ordinaires, from best to less best (but there are hundreds of exceptions and we've had some superb bois ordinaires). Colour: deep amber. Nose: much love already. I'm a sucker for dried figs while this has plenty, especially those small ones they have in Turkey. Wonderful focused nose, tight, well-ordered, with just a little menthol and liquorice on top of those marvellous little figs. No water to be added. Mouth: exactly the same feeling, a tight, totally focussed, almost narrow style, on figs and raisins. But some figs are extremely complex and hey, take a pack of dried figs and try them all, you'll notice that they're all different. Same with dried litchis or longans by the way. How strange and funny! Finish: long, on figs. Touch of muscovado sugar and orangettes. Comments: simple pleasure from a singular year. Rather irresistibly peaceful, in fact; makes you forget about the clash of arms.


SGP:651 - 90 points.

Grande Champagne No.35/41 'Héritage' (45.8%, Grosperrin, lot #778)


A wonderful and sad story about this cognac from Bonneuil that had been stored in an attic while the owners, who were résistants, were later captured by the enemy, deported, and never came back. Their son, who had been captured too but came back, took care of this very moving old cognac after the war… Colour: wonderful amber. Nose: what can I say? It's got sesame oil, tangerine liqueur, macadamia nuts, old Yquem (no less), pink grapefruits, cigarettes, citrons, figs… Did you notice that no single smell would suggest old age, or over-maturity? This was disgorged exactly when it had to, to the day. Wow. Mouth: exceptional. This sense of focus that was already in the '45, except that we're more on wallflowers here, jasmine tea, dandelions… It is, in truth, a very floral palate. And I absolutely love these touches of old chardonnay that are making for a splendid background. Yeah, Coche-Dury, if you like, be my guest. Finish: rather long, rather more on cedar wood, cinnamon and chocolate, with a little coffee in the aftertaste. Ah coffee in any aftertaste, that too always works. Comments: amazing and moving work by Grosperrin, and thoughts to whom made this glorious and very 'resistant' cognac. Shakes you soul.


SGP:561 - 91 points.

Grosperrin are the best curators there ever was in cognac. They tell, rather than invent stories, just ask any un-embedded aficionado. Oh well let's just have another one by them, while remembering this all-important motto: bad packaging = great spirit. The opposite works too, just ask champagne makers.

Grande Champagne Lot No.0/35 'Historique' (43%, Grosperrin for Passion for Whisky)
Good, from what I can read, quite a lot of bottles were given as a dowry to a young couple when they got married in 1922, and have been kept in the family ever since. This comes from one of those bottles, which have just been reconditioned and labelled by those wizards at Grosperrin's. It is, in a way, what Sotheby's did with the Massandra collection. Now when was this actually distilled? The answer is flying in the wind of time… 1900? Obviously not 1935. Colour: mahogany amber. Nose: oh yes, very old. It is reminiscent of all very old bottles of brandy I could try, especially cognacs, with more 'roundness' (a feeling of coffee liqueur, very typical) and these wonderful mushroomy smells that are usually not to be found in modern cognacs. Other than that, we're rather finding old sauces (grand veneur, bordelaise) and anything that would remind us of pipe tobaccos. Some liqueurs too, but the palate will tell. This was distilled a very long time ago. Mouth: it is a saltier, meatier style, with black olives, very old red wines, game, salted prunes, chen-pi, English brown sauce (soon illegal in the EU – I'm joking), and many tiny sweet-and-sour and bittersweet elements. Let's call them forgotten molecules. Also very old beers (old trappiste) and meads. Liquid time, really. Finish: not very long but wonderfully meaty, sour, almost balsamic. Comments: this one too is very moving. I say aged spirits ought to move us - which no stupid NAS will ever do. Great success here. I would add that you could pour a few drops of this over goose foie gras, if you feel so inclined. Forgot to say, this is extremely good too. Oh and I hope it was a happy marriage, and that the guests really enjoyed this one, back in 1922…


SGP:561 - 92 points.