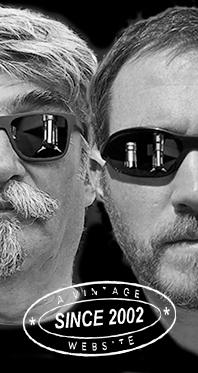 Home
Thousands of tastings,
all the music,
all the rambligs
and all the fun
(hopefully!)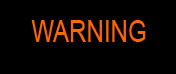 Whiskyfun.com
Guaranteed ad-free
copyright 2002-2020



Solera tasting, Ardmore until we succumb

We did this with Glenrothes a few weeks ago and had thought that idea was pretty difficult to put into flesh. Mixed feelings at that time, but let's try that again if you please, this time with Ardmore. In truth, there are so many indie Ardmores around that it's becoming difficult to do a 'regular' session with them, unless we cut it into several large chunks. But that would bore you (and me) to death, so let's do a solera. After all, everyone's doing soleras these days, I'm sure even the gin folks have started to do that. So, what have we got ?...

(August 2, 2020)


Ardmore 9 yo 2010/2020 (46%, James Eadie, Small Batch, 662 bottles) This baby's a blend of 3 bourbon casks. Are we ready for some light peat and heavy vanilla ? Colour: white wine. Nose: soot and green tea, custard, green peppercorn, nosing a gun that was just shot (in the army, of course), new wellies, coal smoke, grandma's old coal stove, smoked ham… I have to confess I'm sometimes having troubles with peaters that are neither maritime nor medicinal, but this one's fine so far. Mouth: big green pepper, acrid smoke, ginger, a saltiness but nothing coastal indeed, and really a lot of pepper. A feeling of sucking charcoal and chewing cigar ashes, then a little orange and melon juice. Finish: long, green, a tad bitter and yet sweet. Burnt hay, smoked berries. Comments: I'm not a die-hard Ardmore fan – but I love the place and the people there – now I won't deny that this is pretty pretty good.


SGP:556 - 81 points.

(August 2, 2020)


Ardmore 10 yo 2009/2019 (58.4%, Liquid Treasures, 10th Anniversary, sherry wood, 155 bottles)
Colour: gold. Nose: I'm finding it pretty amontillado-y, full of walnuts, wholegrain mustard, wine vinegar (from Jerez, naturally), with whiffs of pencil shavings and only a little peat this time. With water: fallen leaves, leather, walnuts, pencil lead, graphite, leatherette… Mouth (neat): bites your tongue a wee bit, and sends then litres (quite) of ristretto coffee and pipe juice. And bags of green walnuts and cracked pepper. Pretty extreme. With water: some salt, bitter herbs, more leather, walnut skins, turmeric… Not an easy, gentle little peater for sure. Finish: long and a little bitter. Salted walnuts. Comments: if you like them a little acrid and bitter, this is for you.


SGP:366 - 82 points.


Sept. 28 Post-scriptum: careful now with these labels.

(August 23, 2020)


Ardmore 17 yo 2002/2019 (52.7%, Hidden Spirits, cask #AM219, 226 bottles)
Colour: straw. Nose: this baby comes with a peatiness that's a tad more coastal, even if it remains rather on coal, with a little acetone perhaps, fresh paint, seashells (there), drops of a very crisp and almost salty muscadet, and perhaps wee bits of preserved peaches. Tinned capers. With water: hints of manure, horse saddle, peat, diesel oil, compost… We're at a farm! But it does get gentler then, displaying the usual peaches and a wee bit of shortbread. Mouth (neat): sweeter than expected, really pretty peaty, big and punchy, with quite some ginger and perhaps turmeric. A bitterness in the background (cinchona and gentian). With water: this feeling of peated fruit, leaves, more ginger, bitters, orange cordial… Finish: long, with some green pepper on top of the bitters and the peat. Salty aftertaste. Comments: a really big Ardmore, we're far from the gentler peach juices from earlier vintages. Very good it is, I think.


SGP:466 - 86 points.

(August 23, 2020)


Ardmore 10 yo 2008/2019 (54%, Asta Morris, fresh bourbon, cask #AM094, 272 bottles)
Colour: white wine. Nose: oh is this one pure and fresh! It's got a wee 'young Ardbeg' side this time, notes of fatty salmon, turnips and beets, a little aniseed, green tea, carrots, radish… You could make a good soup out of all this! It's pretty smoky too. With water: not sure water is necessary, it would bring out an err, well, unnecessary sweetness. Mouth (neat): a crystal-clean pure smoky and lemony start, with some icing sugar too, getting then rather bonbony, with a feeling of mezcal to boot. Fun young stuff. With water: gets a notch medicinal but other than that, rather keep the water for the plants. Limoncello. Finish: medium, very good, a wee tad thin perhaps. I've often found Ardmore a tad thin but that's solely because of Ardbeg, Lagavulin and Laphroaig. Boo! Comments: not much to add. Just very good but maybe not totally earthshattering.


SGP:555 - 84 points.

(August 30, 2020)


Ardmore 10 yo 2009/2020 (56%, The Golden Cask, bourbon, cask # CM259, 245 bottles)
Colour: white wine. Nose: soot, sour herbs, beans, sauna oils, plastic oils (new sneakers),… I'm really not too sure, to tell you the truth. With water: indeed, new sneakers and concrete dust. New plastic bags at your favourite supermarket – but we don't have them anymore in France since around five years. They were coming handy. Mouth (neat): there's something very seductive, with a very unusual mix of pine resin, cough medicine and smoked fish, and really loads of green olives. I often quote green olives, but this time it's is a green-olive-extravaganza, really. With water: as always with Ardmore – in my book – things aren't very deep, but unless you would be firmly against smoking olives, this just works. Finish: rather long and, I would say still rather 'peripheral', as almost all peaters from the inlands usually are in my book. Do not ask me why (Tomintoul, Benriach...) Comments: excellent, just a little superficial. I mean, horizontal, or not deep… A feeling…


SGP:555 - 84 points.

(August 31, 2020)


Ardmore 16 yo 2003/2019 (53%, The Vintage Malt Whisky Co for Guangzhou Single Cask Single Malt China, Cask & Thistle, refill hogshead, cask #801287, 300 bottles)
Colour: pale white wine. Nose: this is a totally rawer, extremely chalky, grassy and gristy Ardmore, totally dry and void of the most infinitesimal fruitiness. Nosing a very old, long-abandoned cast iron stove – or something like that. With water: dough, porridge, muesli (so a few fruits) and an old pipe (that was lying on that old stove). Mouth (neat): as expected, the fruits arrive now and that would rather be small cider apples, green pears, unripe plums and jujubes. Ashes and burnt grass, touch of rhubarb, lime zest. Pretty extreme and stiff as a rod – not something we dislike having said that. With water: ah, there, fruits! The usual white peaches, I would say, covered with pepper and ashes. Finish: long, very dry, green, ashy, smoky. An aftertaste that's pleasantly drying. Comments: I'm rather a fan of this bone-dry style that, I suppose, you could also have on food with a lot of fresh water.


SGP:364 - 86 points.

(September 11, 2020)


Ardmore 17 yo 2000/2017 (55.3%, The Golden Cask, cask #CM242)


This one too from the House of Macduff. The 2009 was really lovely. Colour: white wine. Nose: some sooty and ashy lime and kiwi juices, I would say, so this is all pretty green. I tend to like this blade-y, very vertical style, provided we meet it on the palate too. With water: porridge and leaven bread are out. Mouth (neat): lime juice, white peaches, grass smoke, green pepper, with notes of juniper too. With water: good green zestiness, going towards ginger, not my preferred direction I'm afraid. Something Thai, sweet and spicy… Some tabasco too. Finish: rather long and really spicy. Big pepper, more tabasco, green lemon… Comments: pretty good but I think I liked the younger 2009 Golden Cask rather better – if I remember well.


SGP:474 - 83 points.

(September 12, 2020)


Ardmore 21 yo 1998/2019 (51.5%, Thompson Bros. Dornoch, 256 bottles)
Very lovely label here. Colour: white wine. Nose: this one's really very vertical, a tad metallic (tin box) and pretty mineral (the usual chalk), with rather some cider apples and green lemons at the fruit department. Lovely coal smoke. With water: clay and soot, I would say. Old copper kettle. Mouth (neat): dense and precise, sharp, very chalky and lime-y, with again this spiky pepper that tends to be willing to take over. Another one that reminds me a bit of Talisker – minus the coastalness. A little bread dough too. With water: always quite some pepper, grapefruit skin, these touches of chilli once again, green pepper… But it's not as extreme as others in that respect. Finish: rather long and pretty salty this time. Tinned anchovies? Neat, clean, coastal, this one could really be Talisker at this point. Well, let's say the nearest malt would be Talisker. Comments: very good, I think!


SGP:464 - 87 points.

(September 16, 2020)


Ardmore 21 yo 1998/2020 (53.1%, The Single Malts of Scotland, bourbon hogshead, cask #750788, 287 bottles)
I find it very difficult to taste these whiskies apart while trying to remain coherent and consistent, but there, I started this madness. Indeed, only comparison is reason, is it not? Colour: white wine. Nose: pretty much the Thompsons' (had to re-read my notes, see why I prefer line-ups?) with chalk, kiwi, lime, green apples and some coal smoke (old stove). Very precise. With water: tinned peaches, that's definitely a marker of Ardmore. Very soft on the nose, it's almost Ardless (the unpeated version of Ardmore). Mouth (neat): a little peach syrup, then lime, pepper and chalk. Another one that hints at Talisker in my book. With water: a little more on bonbons, otherwise green fruits, granny smith and consorts. Finish: rather long, grassy, slightly salty again. Comments: certainly gentler than others, and perhaps a tad less 'deep', but quality's very high yet again.


SGP: 464 – 86 points.

(September 18, 2020)


Ardmore 10 yo 2008/2019 (61.2%, Whisky Erlebnis for Erles Whiskyecke, ex-Islay cask)


Does pop art still work now that we have COVID? Colour: straw. Nose: so this is ex-Islay cask, so maybe a tautological Ardmore, let's see. Well, I'm rather finding more iodine and mercurochrome for sure, pickled gherkins, brine, seawater… And strictly no tinned peaches this time. Could be that the high strength blocks it a wee bit, let's see… With water: no, it became rather kilny. And with grist and stuff. Mouth (neat): high-power, very strong, not exactly Ardmore indeed, but seemingly goodly sharp (yes I've bought D.J.T.'s latest dictionary of tremendously contemporary American). With water: lemons and brine. Finish: long, on the same limey flavours, with then more brine. Touches of pepper in the aftertaste, yet again. Comments: smokier than usual, a tad rough but certainly very good given its young age.


SGP:366 - 84 points.

(September 18, 2020)


Aird Mhor 9 yo 2009/2019 (59.1%, Elixir Distillers, Whisky Trail, bourbon hogshead, cask #707915, 240 bottles)


Colour: white wine. Nose: hot and slightly ethanoly, with whiffs of hydro-alcoholic hand gel (new descriptor!) cologne and a little sawdust. Gooseberries, plums… Water's more than needed. With water: smoky barley syrup, a little nougat and vanilla, drops of brine. This one has more custard and pastries, which the colour didn't show. Mouth (neat): good, very fruity, and pretty simple when neat. Jellybeans and smoked grass juice. With water: lime, brine and green pepper come out. It's still very simple, but it hasn't got any flaws in my little book. Finish: rather long, curiously sweet and syrupy. Grapefruit liqueur? Comments: it works really well, but I'm always finding Ardmore a little restrained. I suppose we should just stop comparing it to the Islays.


SGP:655 - 83 points.

8 to 12 is a little too young for Ardmore, if you ask me. Not only for Ardmore if you keep asking me. Good, let's call this criadera 'completa'. I agree, not much sense…

Hold on, we had a little more...

(November 12, 2020)
Ardmore 9 yo 2009/2019 'Tamashi' (56.7%, Mizunara Private Bottling, American white oak, cask #709239, 251 bottles)
One of those 'Japanised' Scotch malt whiskies, at least they wouldn't label this as Japanese whisky. Colour: white wine. Nose: nice fresh earth and wood, branches, soft ashes, grass, and a rather mentholy smoke. With water: green tea with touches of smoke. Mouth (neat): it's really good, I'd almost call this 'good thin peat'. Limoncello, oysters, ashes, riesling, mercurochrome. That's more or less it. With water: same, while the body got bigger rather than thinner once water's been added. That's not unseen. Finish: medium, clean, on lime juice and a salty smokiness. Comments: very good for sure, just rather 'hesitating'. As always with Ardmore, in my opinion, there's either too much, or not enough peat, while the core spirit is anything but fat. That's maybe a little frustrating.


SGP:564 - 85 points.

Good, since this is now or never…

(November 12, 2020)


Ardmore 22 yo 1997/2020 (50.6%, Les Grands Alambics, hogshead, 100 bottles)


100 bottles, that isn't much, but for God's sake, I'm so glad someone's talking about stills again, rather than about lousy casks, wines or woods! Colour: straw. Nose: coconut wine, chamomile, scones, coconut balls, fudge, shortbread… All fine, but isn't this rather Ardless? With water: mud and grist, that's good news. Raw wool, new tweed, cow dung… We're rather on the countryside! Mouth (neat): grassy, smoky, leafy, a little uncertain perhaps, like many Ardmores, tea-ish, slightly buttery and camphory… With water: ah no, there, this is rather very good, leafy and smoky, with some lemon… Finish: long, lemony, green. Warming aftertaste. Comments: totally one of the better Ardmores in my book. Tighter than others, just not very bold. That's Ardmore.


SGP:455 - 87 points.

It was such a stupid idea to start a 'solera' session, I don't know what the hell I could have been thinking. But since we're here… PS: we've also started a Ledaig Solera Session the other day, I'm afraid that'll get even worser…

(November 13, 2020)


Ardmore 10 yo 2009/2020 (59%, Elixir Distillers, Whisky Trail, cask #707920)
Yeah right, retro gaming. Next, Peter Skellern? Gilbert O'Sullivan? The Osmonds? Colour: white wine. Nose: a fresh, maritime, ashy profile seemingly, but it doesn't engage easily. Hello? Mercurochrome, glasses cleaning liquid, antifreeze… With water: cut grass, pear skins, capers. Not too sure about those capers. Mouth (neat): ah, some sweetness, some pepper, notes of gin fizz, grass ashes… With water: same. Salt, samphires, lime, green peppercorns, sugar. Finish: medium, on similar notes. Comments: pretty good, of course. But it's a juice I'll just never quite understand. I believe I need to go see a doctor…


SGP:455 - 84 points.