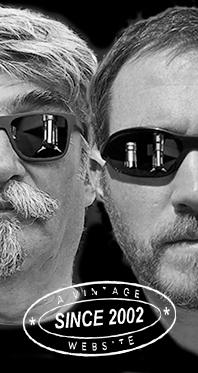 Home
Thousands of tastings,
all the music,
all the rambligs
and all the fun
(hopefully!)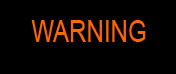 Whiskyfun.com
Guaranteed ad-free
copyright 2002-2021



A word of caution


Let me please remind you that my humble assessments of any spirits are done from the

point of view of a malt whisky enthusiast

who, what's more, is aboslutely not an expert in rum, brandy, tequila, vodka, gin or any other spirits. Thank you – and peace!

Malternatives:
It is Cognac day at château WF

Good un-boiséed and un-obscured Cognacs keep gaining traction within whisky circles. We'll have a wee bunch today, but first, an apéritif…

Bache Gabrielsen 'Serénité' (40%, OB, Grande Champagne , +/-2019)
This baby's said to shelter some 60 yo but as usual, if you haven't got the proportions, this kind of statement is just useless, if not misleading. That's why it's been forbidden in Scotch whisky quite some years ago. The 40% feel a tad stingy given that this is supposed to be a modestly prestigious bottle (110-150€). Colour: deep gold. Nose: fine, fruity, light, with stewed peaches and pears plus just touches of varnish. Some nice raisins, orange blossom water… It would tend to become rounder and fatter over time, with more fudge and even caramel and black nougat. Mouth: good and fruity, really a mirror of the nose with first stewed fruits and raisins, then fudge and caramel. Sadly, the body's thin and a little frustrating, which also makes the wood stand out. A very light 'middle'. Finish: short, sweet, with a little bitterness from the oak in the aftertaste. Comments: the houses 'Pure & Rustic' range is much more to my liking when it's at cask strength. The VSOP and XO are very light an sweet too.


SGP:430 - 78 points.

Perhaps two 'early landed' ones now, a definition that's about to disappear since I believe you cannot call it 'cognac' anymore if it's not entirely aged in the Cognac region, with only a few remaining exceptions. That's why we may start to see more and more of this kind:

Sample X 27 yo 1993/2021 (46.3%, Kintra Spirits & The Rum Mercenary, French Brandy, 212 bottles)


1993? Unless this is Macallan. I'm joking. Colour: gold. Nose: this is a rather grassier one, tougher than the Bache, less rounded and 'easy-easy', with notes of bourbon too, then a little warm rhum, sugar cane, roasted pecans and peanuts, burnt raisins, then a little eucalyptus, toffee, mocha… I find this lovely, and probably not very 'old-school Cognac'. Mouth: it's fun to find notes of rhum again (agricole), nougat, butterscotch, fudge… A wee rusticity, a few bitter herbs, parsley, some liquorice, black tea… Finish: rather long, rather more 'traditional' at this point. A little oak and more black tea in the aftertaste, as well as a drop of pastis, proof that this is French spirit indeed. LOL. Comments: early landed? I'm not totally floored yet here (ha) but we're already way above the Bache.


SGP:551 - 84 points.

Early Landed Cognac 27 yo 1993/2020 (53.5%, Maltbarn, 82 bottles)


In theory, this should be similar but this colour is much darker. Colour: amber. Nose: indeed this is a bolder and rounder Cognac, with many more jams, dried fruits, and even honeys, molasses… Yet it is extremely elegant, with a high-definition fruitiness and some lovely whiffs of meadow flowers, and gorse. Mirabelle jam, quince jelly, blood oranges, nectarines… With water: almonds. When almonds (and cherry eau-de-vie and liqueur) come out that's always a good sign. Mouth (neat): superb! Mint, pine resin and liquorice mingled with some luscious jams, apricots, more mirabelles, more honey, some cough syrup, touch of verbena… With water: maybe not, do not add too much water, it would push the oak towards the front and temper the fruitiness. Gets a little too tea-ish, but some excellent liquorice wood's popping out too. Finish: medium, rather more on dried fruits, figs, raisins, dates, apricots… Comments: this one's excellent, but water's unnecessary. And the outturn was very small.


SGP:651 - 88 points.

And now two older Petite Champagne…

Vallein Tercinier 53 carats 'Lot 68' (46.8%, Asta Maurice, Petite Champagne, cask #AMF002, 120 bottles, 2021)
As I understand it, this was distilled while the French were either demonstrating, or on strike. So yeah, could be any vintage actually, especially since we're now organising strikes and demonstrations in Paris just for tourists. Okay, perhaps not in the Charentes… Colour: full gold. Nose: typical Vallein Tercinier, in the sense that it's rather extravagantly fruity and even tropical, but without any heady notes. Sublime tangerines, nectarines, mangos, pink bananas, ylang-ylang and honeysuckle, also little touches of gewurztraminer, viognier and muscat. Amazing nose, really, with an emphatic fruity freshness that's just irresistible. I say anyone not liking this nose should go see a doctor. Mouth: with such marvellous noses you always fear disappointment on the palate. Not so here, this is just as fresh and fruity, and as tropical. Emphasis on mangos, bananas and passion fruits this time, then honeydew and perhaps drops of Bénédictine, before some amazing tangerines would join the dance. I would say this baby's just totally 'obvious'. Finish: medium, a tad grassier and even oakier, which is absolutely normal and was expected. Green tea, Seville oranges… But the mangos and maracujas keep singing in the aftertaste. And dancing! Comments: just an 'obvious' old Cognac by one of the greater little houses. So glad that the distillers didn't go on strike back in 1968.


SGP:751 - 92 points.

Jean-Luc Pasquet 'Lot 67 Le Voyageur' (40.6%, Malternative Belgium, Petite Champagne, 438 bottles, 2021)
Another very good little Cognac house that managed to catch the attention of the usually rather monomaniacal whisky afficionados. Well, of some of us. Colour: gold. Nose: rather sublime as well, but rather less on tropical fruits, and more on honeys and flowers. Honey come from the flowers after all. I would say vanilla first, then heather honey (and flowers), orange blossom honey (and flowers), mint honey (and leaves), then rather gentler touches, dandelions, yellow flowers, buttercups, also hibiscus, jasmine… It's all very floral and a wee tad mentholy. Coriander too. Absolutely awesome, but watch the palate, that's where the devil usually lies. Mouth: rather miraculous. It's not even too fragile, even if, granted, it's not and could not be as sublimely fresh and floral as on the nose, especially at 40.6%. So it's rather playing it on herbal teas, chamomile, lime tree, hawthorn, carcadet/hibiscus, lotus… All this works just as fine since the oak remained well-behaved, and since a little citrus is there too, especially tangerines. A little mead too. Really, rather a miracle, we've tried some old lighter Cognacs that had been just insanely sublime on the nose, and flatly tea-ish and cardboardy on the palate. Finish: rather short but clean, and even fresh. A touch of liquorice in the aftertaste. Comments: pretty much a balancing act. All ended perfectly well!


SGP:651 - 90 points.