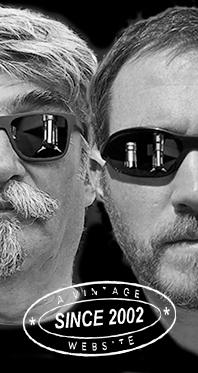 Home
Thousands of tastings,
all the music,
all the rambligs
and all the fun
(hopefully!)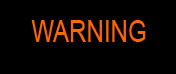 Whiskyfun.com
Guaranteed ad-free
copyright 2002-2021



World sessions, doing sequels for no particular reasons

Number Ten

Let's find some big ones today… We're afraid of strictly nothing. And let's start this trip from… France!

Distillerie du Vercors 'Sequoia Pur Malt Tourbé' (43%, OB, +/-2020)


Tourbé means peated. I really liked the regular Sequoias I could try earlier, but I've often noticed that the 'peated' versions that are done here and there in Europe were pretty unlikely, thus rather unnecessary. I mean, either your whisky is peated or it's not – not everyone is Springbank mind you. But we're keeping an open mind… Colour: pale white wine. Nose: isn't this quasi-new make? Lots of pears and pineapples (amyl diacetate, err…) plus a little vanilla and some fermenting fruits. The smoke remains very discreet and would rather go towards roasted bacon and smoked sausages. Mouth: rather well-made I have to say, but a little too light, sweet and young. Peat needs to 'swallow' any excessive sweetness (while all new makes are very sweet) and for that to happen you need time. Having said that you do feel that the potential is there, despite the stingy strength. There are olives, for example. A great sign. Finish: medium, with notes of tequila. What? Comments: this is like reading a scenario instead of watching the movie. See what I mean? See you in ten years.


SGP:634 - 78 points.

To London now with the Eurostar (we need no visa, do we?)…

Bimber 'Peated Cask Small Batch 1' (54.1%, OB, England, 252 bottles, 2020)
Do not worry, this is just a regular Bimber that's been spending some time in an ex-deep-peater cask. In other words, blended malt by another mean (do not shoot!) The thing is, they're capable of succeeding with these stunts… Next time a cask aged by the A1? Colour: straw. Nose: we're okay. The traditional fruit salad is there (granny smith, guava, banana) and I find no Octomore in the way. So far. With water: an ashtray the next morning and some bitter fruit peelings. Please no water. Mouth: some bitter smoke, ashes, green pepper, and behind the wall, Bimber's superb distillate. This is good because it is Bimber, but frankly, I am not too sure. Same with goose foie gras with strawberry jam, not too sure… With water: nah, sure this rather works, but we remain far from Bimber's usual brilliance. Finish: rather long, with some smoked pears, coffee dregs (Turkish coffee) and pastrami. I mean, smoked pastrami. Comments: I'm sure they did this for fun. And to tease us.


SGP:453 - 79 points.

This session won't move… Let's try to find more odd peatiness and see what happens… Off to Tasmania…

Hellyers Road 16 yo 2004/2020 'Peated' (61.7%, OB, exclusive to France, Australia, bourbon, cask #4082.1, 192 bottles)


I was just thinking, don't only rugby nations make proper whisky? To be discussed… Colour: gold. Nose: but yes. Some resinous, herbal smokiness, with embrocations, kelp, sauna oils and the latest cuvée of Vicks VapoRub. Perfect anti-Covid brew. Seriously, I love this, this far. With water: acetone and ammonia, plus new plastics and linoleum. What's even worse is that I enjoy this. I may need go see a shrink, any good address? Mouth (neat): very funny! Just burn eucalyptus wood over lemons and bandages and you shall get this. Very unlikely at full strength, but I suppose that's not how it was meant to be enjoyed. With water: echoes of old Ardbeg, seriously. Tarry things, clams, petrol… Finish: same for a long time, getting very ashy. Comments: you would almost believe you just smoked a Lusitania. My favourite cigar when I was still smoking, a long time ago. Zino Davidoff was a remote friend by the way and… oh why am I rambling on again?


SGP:457 - 88 points.

Let's swim to New Zealand, as both islands seem to be pretty close… when seen from Europe.

Cardrona 3 yo 2015/2018 'Just Hatched' (63.2%, OB, New Zealand, sherry butt, cask #104)


This one's exactly three years and one day old. It's good to play by the rules, is it not. Oh and remember, whisky nations are rugby nations. Colour: deep gold. Nose: glad to have met Cardrona these months. This one's rather full of chocolate, walnut cake, walnut wine, with huge notes of hay, bouillons, a little coconut wine, some ham, some kirschwasser, hot chocolate, shoe polish… I find it really complex given the high strength and the young age. With water: more hot chocolate, cakes, dough, walnut cake, miso, pecans… I find it really very complex. Mouth (neat): very good. Meaty, mentholy sherry, soups, umami, puréed chestnuts… With water: prunes filled with marzipan and coated with bacon. You can't beat this. Finish: arrack and walnut wine, bouillon, ham, pecan cake, café latte. Figs in the aftertaste. Comments: very good. Great things happening on the whisky front, both in NZ and AUS. Whisky and rugby, same battle!


SGP:462 - 86 points.

Perhaps a very old official Irish from Midleton?

Redbreast 30 yo 1989/2020 (57.2%, OB for The Whisky Exchange, Port cask, cask #38635, 444 bottles)


So a single cask, re-racked in Port wood in 1995 already. Something bad must have happened between 1989 and 1995. Colour: reddish amber. Nose: peonies and raspberry cake, these Redbreasty mangos, peaches, pink pepper, clafoutis, Nuits Saint-Georges, morello cherries… Well well well, this is rather extraordinary. The work of time. With water: possibly the greatest Irish I've ever nosed. Fantastically aromatic, almost heady and yet subtle and complex, with stunning notes of blood oranges, musk, old roses, honeys, hints of Spanish ham (the most expensive jabugos)… This is just plainly glorious. Mouth (neat): extraordinary, complex, with rare apples and cherries, eglantine jam, rich honeys, old cognac… With water: please call the anti-maltoporn brigade. I mean, the anti-pure-potstillporn brigade. Finish: not that long but magnificently fruity and soft. More blood oranges and honeys. Comments: could be that Redbreast is the only distillate that would actually benefit from spending some time together with touriga nacional. But Redbreast is 'something else'.


SGP:651 - 92 points.

P.S.: were I to launch a new brand in this digital age, I would not use large white labels. Just saying.