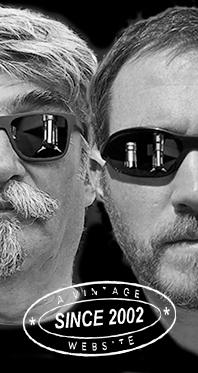 Home
Thousands of tastings,
all the music,
all the rambligs
and all the fun
(hopefully!)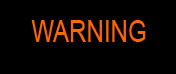 Whiskyfun.com
Guaranteed ad-free
copyright 2002-2022



Another bag-o-blends, part deux

We may add a few 'undisclosed' single malts, but let's remember than many blended malts are actually single malts that wouldn't tell their names, including those famous teaspooned ones. Some folks may start to find it bizarre that so many whisky bloggers or forumites would be talking about teaspoons this much these days. Not to mention those 'tea kettle' stills…

Fine Blended Malt Whisky 17 yo 2001/2018 (46.2%, Whisky-Fässle, sherry cask)


Always our favourite ducks. Wondering whether these fine whiskies would go well with duck pâté, or there, foie gras (tsk tsk, S.) Colour: full gold. Nose: oh, raisins and crystallised tangerines plus mirabelle jam, that's a combo that works. There is some chocolate and coffee too, as well as a small Mars bar, but almost no leathery or leafy touches. This one too makes me think of Glenfarclas, but I wouldn't bet a case of Brora on that. Mouth: classic, leafier this time, more leathery and peppery too, but the core remains all on marmalade, as well as quite some green walnuts and various buds. More bitterness than on the nose. Finish: rather long, with more walnuts and even more leafy and peppery sherry. Nose and palate are pretty different. Comments: very fine drop, more rustic on the palate. So rather more farmhouse pâté than foie gras, shall we say.


SGP:461 - 84 points.

We've got another one from the 'wee cask'…

Highland Region 12 yo 2007/2020 (51.9%, Whisky-Fässle, hogshead)


This is officially a single malt. Colour: white wine. Nose: where would you find this kind of blend of chalky waxes and lemon skins, with a little shoe polish and cider apples in the background? With water: and these splendid notes of fresh sourdough, with a little crushed sorrel in the back? Mouth (neat): feels like home. Punchy green fruits, wax, more chalk, greengages, apples, something a little hot and spirity, quasi-eau-de-vie-ish but that's most certainly the relative youth. With water: waxed oranges and a drop of mirabelle spirit, and perhaps some white slivovitz. Finish: long, waxy and barley-y. Comments: of course. We have a large 'single' session planned for the near future, by the way.
SGP:652 - 88 points.

Speyside 2001/2020 (54%, Or Sileis, hogshead, cask #66, 238 bottles)


All right, well done Serge, this seems to be a Highlander from Speyside Distillery, so a proper, fully disclosed single malt. I knew this would happen one day, actually I believe it happened before, the naming is so confusing (and you haven't been careful enough, S.!) Colour: gold. Nose: totally chalky and on beers, barley and ripe apples, with touches of tropical fruits in the back, as if this hogshead had been rejuvenated in some ways. Very nice nose, I have to say. With water: whiffs of wood smoke, flints, brioche and 'travellers' cake'. That's a kind of rustic brioche that keeps very well, hence its name. Mouth (neat): really good, fresh, malty and fruity, rather on peaches this time, with something reminiscent of those unpeated Ardmores named Ardlair and nicknamed Ardless. Some citrusy hops too. With water: sweet and really good. I think I haven't been paying enough attention to the Speyside Distillery over the years. Boo. A blend of apple and orange juices. Finish: medium, fresh, more on citrus, citron, tangerine… Comments: great surprise, straight from Taiwan.


SGP:641 - 87 points.

The Scottish Blend (40%, Single Cask Collection, +/-2018)


Some blended Scotch composed by or for some lovely people in lovely Austria. Colour: like gold. Nose: is there even any grains in there? It's a very nice, kind of fattish, waxy composition, with whiffs of broken branches, bark, sunflower oil, cut grass, leaves, apples, greengages this time again… I have to say I literally love this nose. Mouth: same profile, plus oranges and touches of café latte. Perhaps not exactly of Johnnie-Blue level, but I sure could quaff this, even if the emptier grains would tend to show up after thirty seconds. Finish: a little short, but that's fine. The grains show more now. Comments: awesome nose and a palate that's a little more mundane. Still pretty ausgezeichnet.


SGP:641 - 81 points.

Perhaps one or three blended or undisclosed Islay now?...

Elements of Islay 'Sherry Cask' (54.5%, Specialty Drinks, 2022)
We've had the easy one yesterday (the bourbon, WF 88), let's bite into the harder nut today… I've always considered peat and sherry could generate either the greatest wonders, or utter, Putin-level disasters, let's see… Colour: gold. Nose: this was to be expected, balance has been found, freshness has been kept, there's no dissonant sulphur-and-new-leather-like smells, and it's rather full of fresh putty, marzipan, teak oil, Barbour grease and fisherman's waxed suit. Long story short, of course they know what they're doing. With water: fresh-baked cakes coming through, also amaretti. Mouth (neat): strikes balance once more. Loads of sweet pepper and seashells, some kind of salted butterscotch, and a tropical fruitiness that's a little hard to describe because of the strength. Easy fix, with water: that's papayas. Finish: long, with more smoke. Comments: sure I like the bourbon's easiness, purity and brightness better (will always do) but indeed, this one's extremely fine too, if a little more challenging. Only a matter of taste.
SGP:567 - 85 points.

Clandestine Islay 2013/2021 (55.3%, Or Sileis, The Single Cask, 1st fill PX octave finish, cask #LPH202, 84 bottles)


All dangers do lie ahead, with heavy peat ('LPH' should give it away) mingled with PX and probably a lot of oak (it's an octave finish). But there are sorcerers wandering throughout Whiskydom, we all know that… Colour: gold. Nose: how do you write 'unusual'? And 'juniper'? And 'Jägermeister'? It's actually rather geared towards sweet curry-like notes this far, with no clashes that I can get. With water: impeccable reduction (throwing flowers at yourself, that's bad) leading to perfect almondy and medicinal coastal peat. One of the most civilised PXs I even came across. Mouth (neat): extremely potent, you would almost say 60% rather than 55. Having said that, everything clicks and it would rather remind us of the first trials of the official Quarter Cask, before reduction. Very bright citrus, bright spicy herbs (basil, lemongrass, some borage too), with only the medicinal side toned down by the cask. With water: zesty white wine, seawater, lemon juice, brine, iodine, and no obvious PX. Finish: same for a long time, with a sauvignony side (tell me about PX). Comments: the peat is really huge, if I hadn't done this silly joke at least a dozen times already, I would have added that they probably hired Nigel Tufnel as the Distillery Manager.
SGP:568 - 88 points.

Secret Islay 10 yo 2011/2021 (53.3%, DramCatcher, Port barrique, cask #34493)


Port and peat? So be it! The label mentions a 'broad hollow by the bay', which would suggest that this would be L.p. too. The colour suggests a fairly quick finishing. Colour: apricot. Nose: there are apricots on the nose too, a feeling of fruitier cough syrup for kids, some eucalyptus syrup, tiny whiffs of tomato leaves, then bursts of roses, hibiscus and litchis, as if this was a good late-harvest gewurz. Fun stuff, highly unusual. With water: back to the farm. Horse saddle and compost, plus tons of very ripe red berries. Mouth (neat): fun stuff indeed, even if whenever they install tasting committees at the SWA, this would surely get rejected as we're extremely far from that 'hollow by the bay'. Seriously, I've thought about using an old fridge to smoke gewurz grapes and then ferment and distil the end result, but I've never done it. I would suppose the spirit would be a bit like this, a bit Jekyll-and-Hyde. With water: strawberry jam, Szechuan pepper, black pepper and a lot of peat smoke! Finish: very long, fruitier yet. Campari in the aftertaste. Comments: go give a score. Between 80 and 85. Say…


SGP:756 - 83 points.

I think we have room for a last one…

South Shore Islay 13 yo 2008/2021 (52.9%, Valinch & Mallet, Madness, Caroni rum barrel, cask #1022-2a, 292 bottles)


Said to be Lagavulin, but please no preconceptions. Madness indeed. More and more whisky bottlers have started to release rums too, so they had to find something to do with the empty casks in Europe (well, in Scotland), as I doubt anyone would have shipped them back to the Distilleries to get them re-filled with white rum. A good example of circular economy, no? Unless it doesn't work… Now Caroni, or some Jamaicans, do indeed share some common traits with the heavy peaters… Colour: white wine. Nose: that's the thing, the tango is perfect. The idea is scary, but the end result is extremely convincing, in my humble opinion. As you would imagine, it is full of bacon, of olives, of smoked things, of brines, seaweed, mussels, plaster and clay, paint and varnish, gherkins, capers, benzine, new plastics from Nike's, new electronics, etc. With water: well, same. Mouth (neat): a bit sweeter than you average L, L or A for sure, which some might find a tad cloying, but there's a big-bore engine inside, bursting with smoky and peppery elements. Having said that, I believe it really needs water. With water: water works extremely well on it, making it both much narrower and purer and brighter, and better chiselled. Almost easy, in the best sense. Finish: long, on brine, lime juice, muscadet, Aperol and smoked bacon. Sorry about that Aperol. Comments: there are gateways between some rums and the major Islays, but would this trick always work this well?
SGP:656 - 87 points.